Are you getting Ziked? My kids are!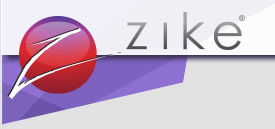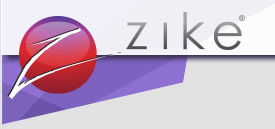 Are you getting Ziked? My kids are!
It is pretty rare that I find a product that I get excited about. Any product that will get my kids outside and moving around is exciting for me but when it is something out of the norm, I am really all about it! Have you ever rode on a Zike? I am sure the better question is what is a Zike? Well, it is technically a bike but instead of foot peddles that ride in a circular motion, you are pumping the peddles up and down like an elliptical machine. My excitement set in once I looked at all of the benefits this would offer my children. Not only are they are moving around but riding a Zike helps improve posture, teaches them balance and coordination. What parent wouldn't want that for their kids.
Adult and childhood obesity have become a national epidemic endangering the quality of life for many. Zike is radically redefining the industry to offer a new and better way for kids and adults to exercise and enjoy the great outdoors!
Dr. Leon A. Dickerson, retired orthopedic spine and pediatric surgery specialist, stated the following medical opinion while studying the Zike in action.

"With 1/3 of our children's population being classified as 'obese,' Zike has developed a beneficial means of giving kids a great, healthy exercise disguised as fun. I agree with the importance of a balanced, yet vigorous workout. While bicycle riding, push scooter, and skateboarding are beneficial forms of exercise, they do not have the magnitude of effect the Zike does. The Zike's are designed to strengthen both sides of the body while reinforcing good posture for kids.

Riding a Zike increases one's heart rate to an optimum aerobic level in short order. Continued use maintains the heart rate in the targeted zone providing ideal moderate-level cardiovascular exercise.

Zike riding also burns calories at a rate equivalent to step aerobics and rowing (burns in excess of 600 calories per hour). The major muscles involved in powering the Zike are the calf muscle, thigh muscles and gluteus muscles while some trunk extension muscles and ankle muscles are also involved. The smooth, flat pedal motion of the Zike scooter is a lower-impact exercise that produces less pressure on joints and bones. Parents should consider the health benefits of products on the market when making their purchases."
The Zike was SO easy to put together. I am single mom, so when I get items that require putting things together I kinda cringe. I am not a handy person in the least but I can follow directions pretty well. I am not even joking around when I say this, it took me about 15 minutes to put it together. My kids were so proud of me because I am always begging one of the neighbors for help when there is something to assemble.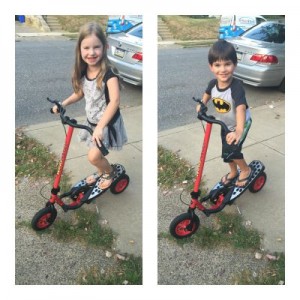 The kids had an amazing time riding the Zike. My son, who is 4, had a bit of a harder time with it because he is still on training wheels but my daughter has a blast riding it. The neighbors kids even came out because they were curious. They all took turns riding the Zike around the block. Even after we went inside my kids wouldn't stop raving about it. If you are looking for something different to get your kids moving then this is defiantly for you.
Disclaimer:
This product was received from the Company for review purposes only. All thoughts and words in this post is my own and I was not paid to endorse it. I am only voicing my opinion about this product.