Celebrate Friendsgiving with Cranberries for a Chance to Win $4K in Prizes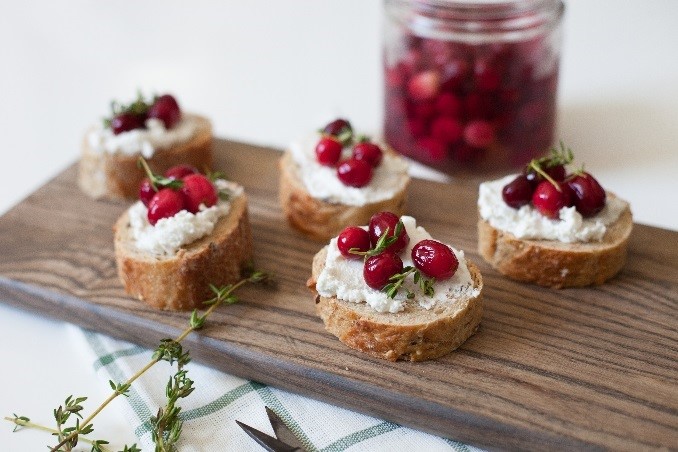 It's that time of the year again – it's Friendsgiving! The millennial alter-ego to Thanksgiving – Friendsgiving is the social party that is reshaping the traditional way we give thanks. Since I love celebrating Friendsgiving and it has become the hottest dinner party on social calendars, I'm excited that the Cranberry Marketing Committee (CMC) just launched its second annual Cranberry Friendsgiving Photo Contest.
Did you know 80% of the U.S. population enjoys cranberries and 44% voted them as one of the most versatile fruit? Cranberries are easy to use in sweet or savory dishes, and are a bold and bright addition to tablescapes, making them the perfect festive fall fruit for any Friendsgiving celebration.
So what are you waiting for? Snap a picture of cranberries at your Friendsgiving for a chance to win $4,000 in prizes!
Cranberry Friendsgiving Photo Contest Details
The contest runs from now until December 19th 2016. A copy of the official rules can be found at CranberryFriendsgiving.com. Enter as many times as you'd like and don't forget to tag and tell your friends! To enter,
Share your cranberry creation on social media (Facebook, Twitter, Instagram or Pinterest) with the hashtag #FriendsgivingCranberryContest
Upload your pictures at CranberryFriendsgiving.com. The contest page is also accessible through uscranberries.com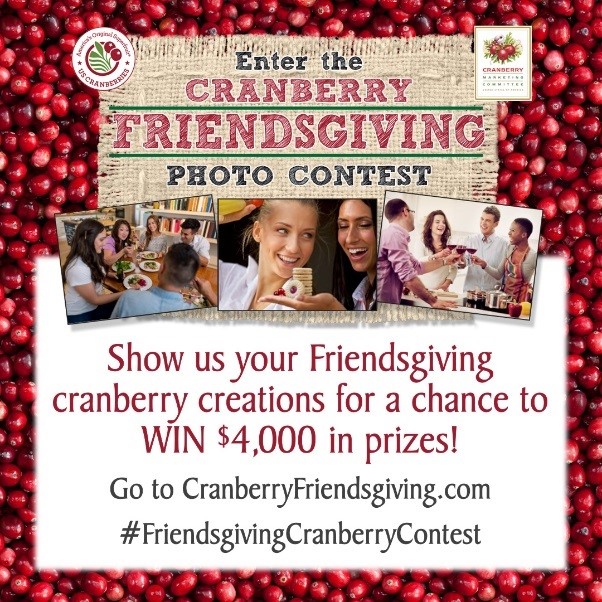 Photo Credit: Carlene Thomas, RDN
Need inspiration?
I can't wait to see your cranberry creations!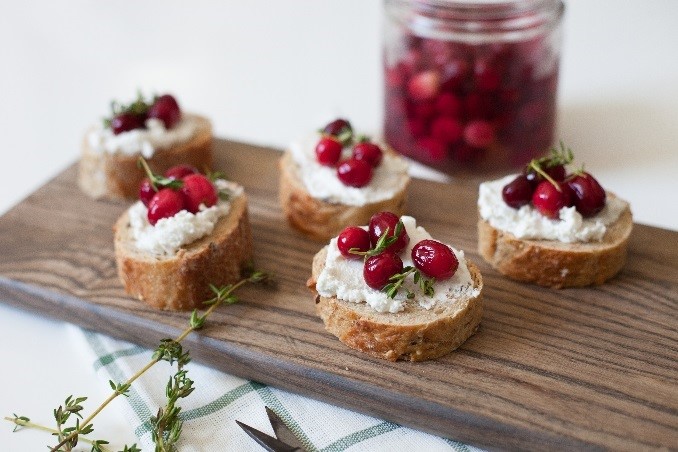 Photo Credit: Carlene Thomas, RDN