Deck The Halls with Organic, No Sugar Added Lollipops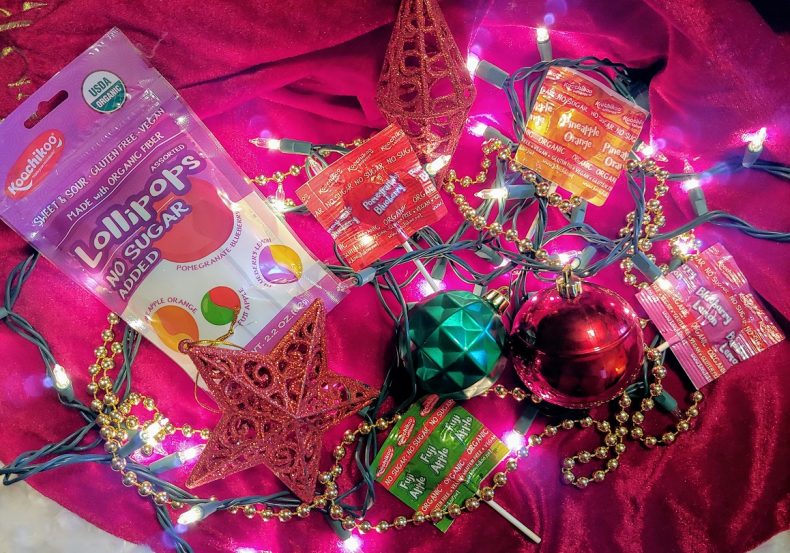 This is my favorite time of the year! It's time to start getting the holiday decorations together, sorted out, and ready to display for everyone to enjoy. Many of us add sweet treats to our decorating in the form of candy canes on the tree or a bowl of the family favorite traditional candy on the table. Food is such an integral part of the season and really so many of our holiday memories are incorporated the food we eat or even just the visual effect that they have in our home. It's a time of year that it can be hard to make good food choices, with so many sugary treats being dangled in our faces day in and day out and being tied to the celebrations and decorations of the season.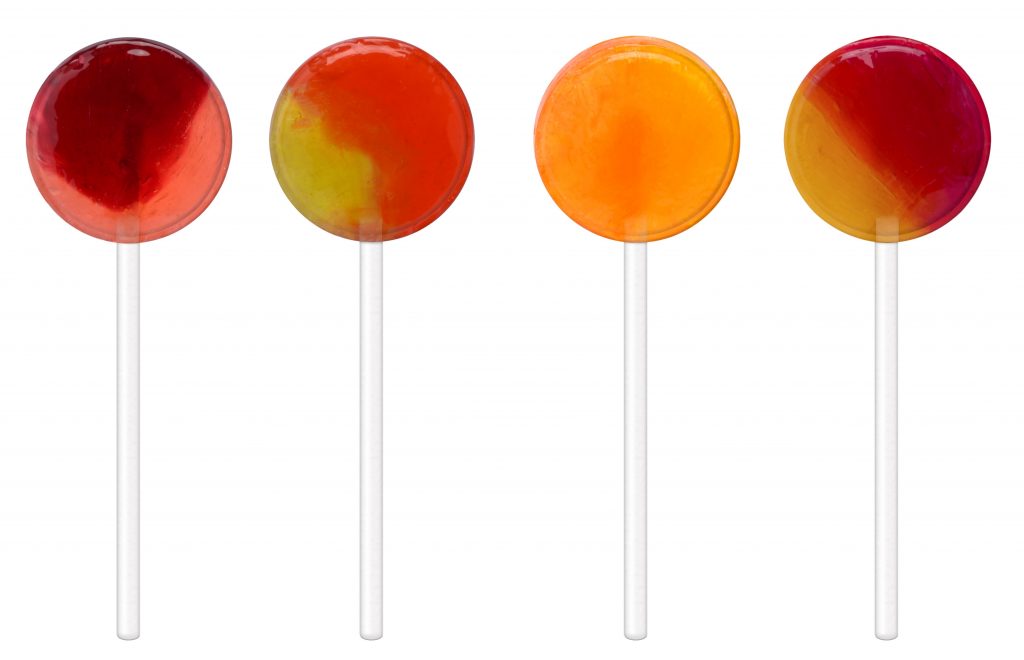 Decorating and Sharing With Less Sugar
This season, try replacing some of the sugary treats that you give to loved ones or hang on your tree with Koochikoo No Sugar Added Lollipops. There are lots of places where a traditional candy cane or other treat is used that it would be simple to make a switch. Here are a couple of easy ideas for you!
Replace some of the candy canes on your tree with a sugar free lollipop from Koochikoo. It's so tempting to reach for a candy cane as you pass by when they're just hanging there calling to you. With organic, no sugar added lollipops, there's no worry when you have a little treat.
Tie a lollipop into the bows on holiday gifts, attach them to cards and gift cards, or use them anywhere you put in a small candy cane. You'll be sharing a delicious, organic treat with the people you care about the most. It'll add a little extra sweetness to their holiday.
Fill your favorite holiday candy dish at home or at work with a selection of the yummy natural superfruit flavors of Koochikoo. Give your guests a better option with less sugar and calories than other seasonal candies.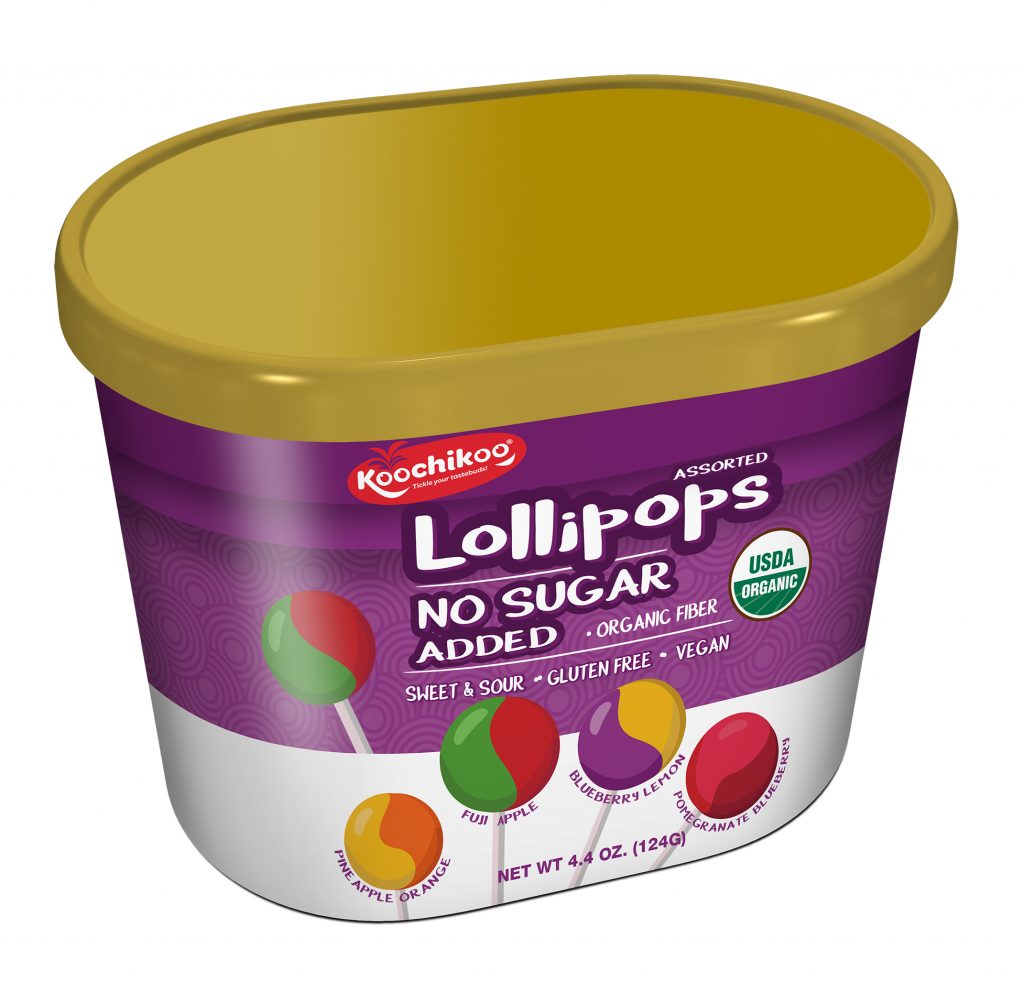 Why Choose Koochikoo?
So what makes Koochikoo different than other sugar-free candy choices? Koochikoo is the world's first organic, sugar free lollipop! These innovative lollipops are sweetened with tapioca fiber, instead of sugar or artificial sweeteners. Besides bringing a honey-like sweetness to the pops, tapioca fiber also adds 5g of your daily recommended allowance of dietary fiber. Tapioca fiber is a prebiotic fiber that helps to aid in digestion and contributes to gut health.
Koochikoo lollipops contain no artificial flavors or colorings. Every ingredient is organic! The four delicious superfruit flavors – Pomegranate Blueberry, Blueberry Lemon,  Pineapple Orange, and Fiji Apple are simply wonderful combinations. They are truly a great choice for your family throughout the holidays and all through the year.
Put Koochikoo on your holiday list as you're shopping at Marshalls, TJ Maxx, or Homegoods. Or you can order online at the Koochikoo Amazon Store. Be sure to use the code lollipower at checkout to get 10% off your order of these wonderful organic treats for the holidays!