Google Nexus 10: Android's best iPad alternative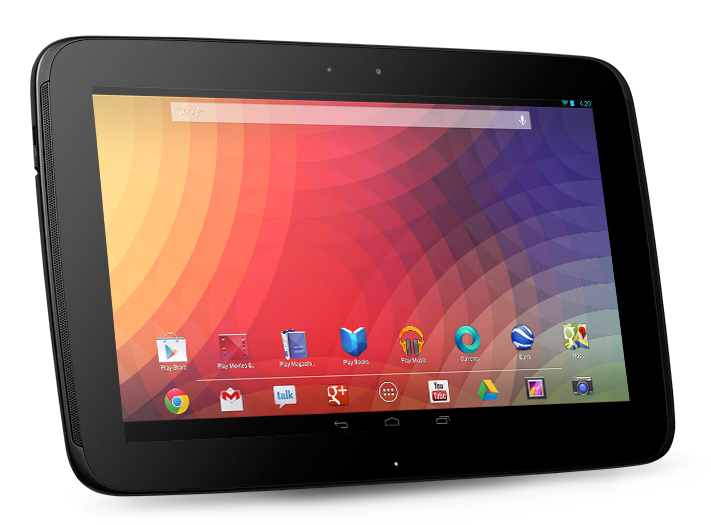 The Google Nexus 10 is a tablet computer co-developed by Google and Samsung Electronics that runs the Android operating system. It is the second tablet in theGoogle Nexus series, a family of Android consumer devices marketed by Google and built by an OEM partner. Following the success of the 7-inch Google Nexus 7, the first Google Nexus tablet, the Google Nexus 10 was released with a 10.1-inch, 2560×1600 pixel display, which was the world's highest resolution tablet display at the time of its release. The Nexus 10 was announced on October 29, 2012, and became available on November 13, 2012.
The device is available in two storage sizes, 16 GB for US$399 and 32 GB for US$499. Along with the Google Nexus 4 mobile phone, the Google Nexus 10 launchedversion 4.2 ("Jelly Bean") of Android, which offered several new features, such as: 360° panoramic photo stitching called "Photo Sphere"; a quick settings menu; widgetson the lock screen; gesture typing; an updated version of Google Now; and multiple user accounts for tablets.
Google revealed the device on October 29, 2012 to mixed-to-favorable reactions. Due to high demand, the device quickly sold out through the Google Play Store.[6] Since its release the device has gone through three major software updates and now runs "Android Lollipop 5.0.2".