Sony HT-CT260 review: Excellent sound that fits nearly every living room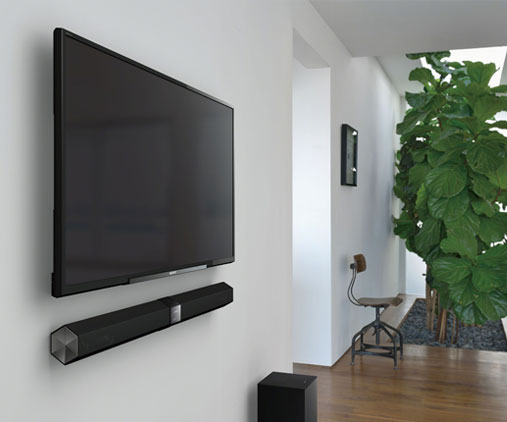 Positives
I upgraded my HTCT100 and couldn't be happier - expansive sound, easy setup, and great price - Bluetooth a major bonus as well Premium television sets used to advertise their screen size, image sharpness, and sound quality. Not any more. When you buy the latest LG, Sony, or any other LCD, LED, or Plasma display, the speakers are always on the back and very tinny with little bass response. In short, the television manufacturers do not expect you to actually use the speakers in the TV.
Negatives
I've had three sound bars in the last month, all in the $300 price range, all with Bluetooth, all with wireless subs. They were Toshiba, this Sony and finally an LG system. All three of the sound bars worked great at first, but after a few days, the Toshiba blew a sound bar speaker and I had to take it back. I decided to try something different and get this Sony. When I first hooked it up, I immediately noticed the sound quality was not as good as the Toshiba, but I figured as long as it continued working I was okay with that. Anything is better than the TV stock speakers. But it didn't continue working. After two weeks, the sub started rattling against its box creating this horrible woodpecker sound anytime the TV got above a quiet volume. So I took this one back too. Bottom line: Of the three, the Sony by far had the worst sound, not to mention a sub that failed in the first two weeks. Get the LG. It's not as pretty, but it sounds good and lasts..
Bottom Line
Sometimes a simple extra feature can take a product to the next level—in this case, it's Bluetooth. The Sony HT-CT260 soundbar is already a solid choice for enhancing your HDTV's audio with a wireless subwoofer and warm midrange response, but built-in Bluetooth lets you turn it into a powerful sound system for your smartphone or tablet as well. At $299.99 (direct), the HT-CT260 offers plenty of functionality and excellent, albeit not-audiophile-level performance for a reasonable price.