Windows 10: A New Generation of Windows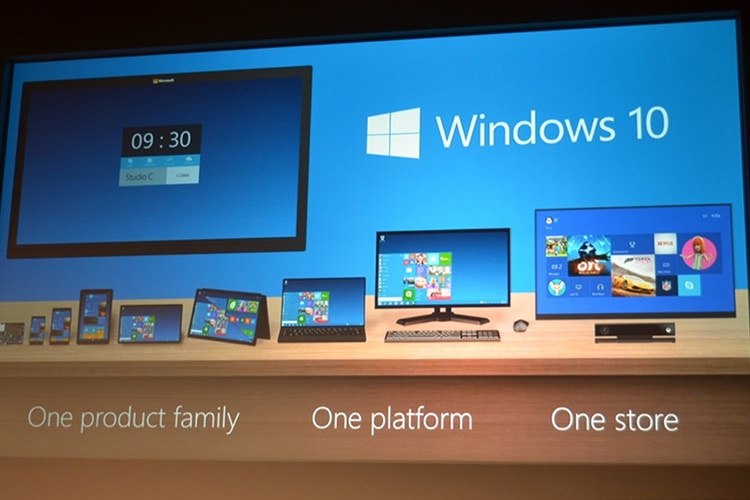 EDMOND, Wash. — Jan. 21, 2015 — Microsoft Corp. on Wednesday unveiled a new generation of Windows, with a wide range of experiences designed to usher in a new era of more personal computing, as well as two new devices designed to extend the Windows experience from large screens to no screens. Windows 10 will be delivered as a service to offer a safer, innovative and updated experience for the supported lifetime of the device. A free upgrade1 for Windows 10 will be made available to customers running Windows 7, Windows 8.1 and Windows Phone 8.1, who upgrade in the first year.
"Windows 10 marks the beginning of the more personal computing era in the mobile-first, cloud-first world," said Satya Nadella, CEO of Microsoft. "Our ambition is for the 1.5 billion people who are using Windows today to fall in love with Windows 10 and for billions more to decide to make Windows home."
Windows 10: Making computing more personal
Windows 10 marks the beginning of the more personal computing era, where technology disappears and people are at the center. In this era, the mobility of the experience matters, not the mobility of the device, and experiences should work in a seamless, familiar way across devices. People should be able to naturally interact with technology as they interact with other people — with voice, gestures and gaze. Protecting privacy plays a pivotal role in delivering trustworthy experiences that put people in control of their experience.
On Wednesday, Microsoft showcased a variety of new experiences coming to Windows 10, including the following:
Cortana comes to PC and tablet. The Cortana personal digital assistant, which debuted on Windows Phone last year, will now also be available on Windows 10 PCs and tablets to help people get things done.2 Cortana is a personal helper who learns an individual's preferences to provide relevant recommendations, fast access to information and important reminders, bringing what matters most to their attention. Interaction is natural and easy via talking or typing, with advanced features to control Cortana for more trustworthiness and transparency.
New browser "Project Spartan" puts the Web to work, for you. Windows 10 will feature the new Microsoft browser, code-named "Project Spartan," which was built with interoperability in mind. With key features built-in natively to the browser, it will enable greater reliability and better discoverability. Some of the most advanced features in the browser include the ability to annotate whether by keyboard or pen directly on the webpage and easily share with friends; a reading view that is distraction-free, displaying the article in a simplified layout for a great reading experience for Web articles online and offline; and the integration of Cortana for finding and doing things online faster. All of this is offered with a new look and feel built just for Windows 10.
Xbox Live and the new Xbox app bring new gaming experiences to Windows 10. Xbox on Windows 10 lets gamers and developers access the best of the expansive Xbox Live gaming network on both Windows 10 PCs and Xbox One. Players can capture, edit and share their greatest gaming moments with Game DVR, and play new games with friends across devices, connecting millions of gamers around the world. Games developed for the new DirectX 12 application programming interface in Windows 10 will see improvements in speed, efficiency and graphics capability. Players will also be able to play games on their PC, streamed directly from their Xbox One consoles to their Windows 10 tablets or PCs, within their home.3 Read More