Glass Dharma : The Original in Glass Straws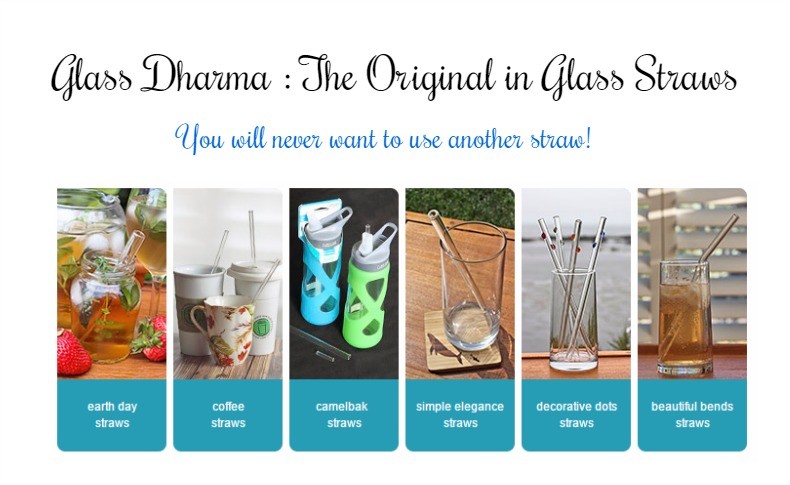 When I heard about Glass Dharma I couldn't imagine a glass straw.  I will be honest I had never heard of them.  But when they arrived I was SO impressed.  After drinking out of a glass straw, I will never use a disposable straw at the house again.
They are so easy to clean with the little straw cleaner that was included with 2 of my straws. Let me tell you a little bit about the Glass Dharma experience!
First of all, they are dishwasher and microwave safe.  They are made in the US, and have a lifetime guarantee against breakage!  You cannot beat their guarantee and you will feel good knowing where they were made.
The different straws that they carry:
They have special earth day straws which are  5″ (+/- ¼") length.  These are great as they fit in short mugs, stemware, and kids' glasses! You will enjoy your morning juice, smoothie, coffee, or tea from your Earth Day straw! These were created from the cutting of the glass straws that make the 9″ straws.  This enabled them to avoid waste!
They also have the 6.25 inch simple elegance "shorty" -a perfect 6¼" length.  These are also great for juice or your favorite adult beverage such as a martini.  Plus they are classy. Your guests will definitely be impressed.
The Simple Elegance 7″ length is great for Ice Tea Straw (9.5mm) and our Smoothie diameter (12mm) are now offered in a new length! 7″ is just the right length for the very popular 12 oz. and 16 oz. mason jars and other jars of the same height! These would also make excellent photo opportunities if you are a Foodie Blogger.  These also come in the 9″ length. Then there is also the 10″ in the Simple Elegance which are excellent for your very tall cups, or glassware.
Their Flagship straw in 3 popular diameters and 8″ in length, designed for the average 12 – 16-ounce glass.
My favorite straws are the Inspirational Glass Straws. You can see a picture of them below.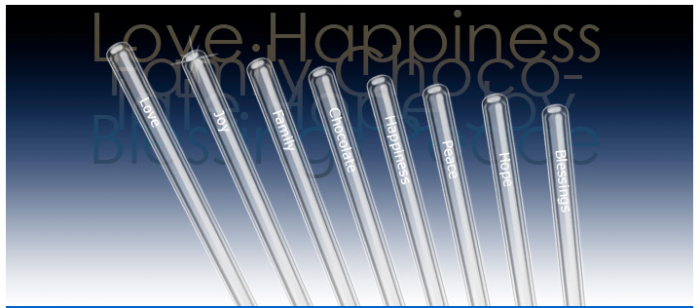 They have 8 different words in stock: Peace, Joy, Love, Blessings, Family, Hope, Chocolate, and Happiness.
My second favorite straws are the decorative dot straws.

Colored dots add both fun and functionality. Used to color code your drinks (or just plain decorate your place setting), they also keep your straw from rolling off of the table or counter. Available in all 4 diameters and 6 colors: Red, Green, Blue, Amber, Clear and Black. Aren't they just beautiful.
Then there are the bend straws, which is convenient if you are someone that likes a bendy straw and you don't have to worry about it flicking back into your face! Plus they are stylish in my opinion. With the holidays around the corner be the party that everyone is talking about with the 'fancy' straws!  These are also great to tie onto your holiday packages, especially the colored dots and the personalized ones.
Follow Glass Dharma on social media:
Facebook | Twitter | Pinterest | Instagram | Google + | Website
Glass Dharma has been generous enough to offer Mom Blog Society readers a chance with win their very own 3- $25 Gift Codes. Simply click on the giveaway image below to enter for your chance.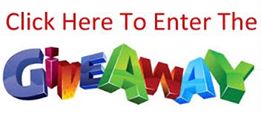 Disclaimer:
This product was received from the Company for review purposes only. All thoughts and words in this post is my own and I was not paid to endorse it. I am only voicing my opinion about this product.