Naturally Fun Walworth County Lake Geneva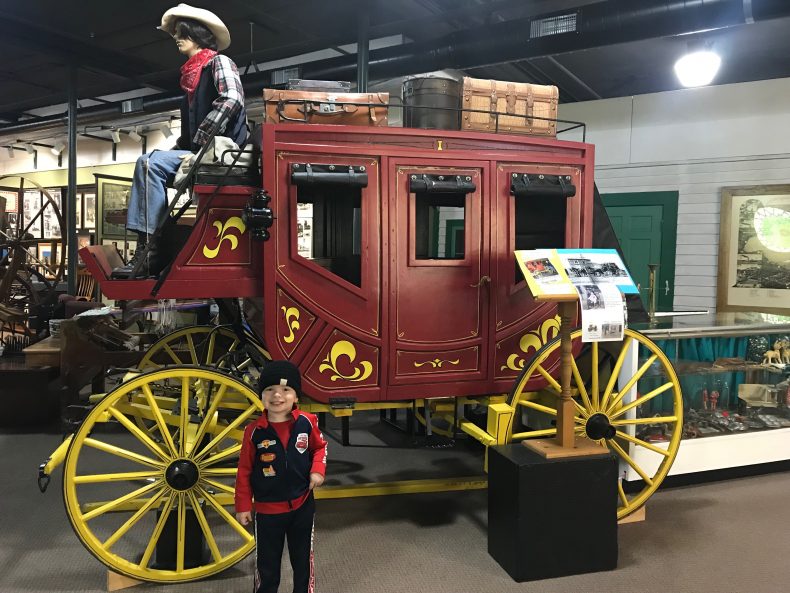 The Cove of Lake Geneva is just steps away from the Lake Geneva Beach, nestled away, centrally located for easy walks uptown for exploring all of Lake Geneva's attractions and entertainment. The views from the balcony are either of the lake or the nature preserve, which is directly located behind the hotel, which in the fall provide an ambiance in the evening.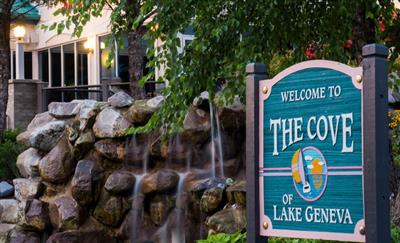 The accommodations are a bit unique, as all the rooms are considered Suites. We stayed in the Dover Suite, a "two bedroom loft suite with one private bedroom downstairs and loft bedroom. Features a queen bed upstairs, king or queen bed downstairs, two bathrooms, and queen pullout sofa in living room, fully equipped kitchen with oven, gas fireplace, flat screen television, and balcony. This suite accommodates up to six people.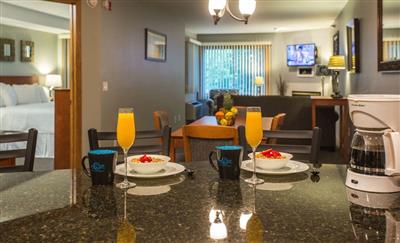 Although this suite can accommodate up to six people, offering plenty of room to relax, at night it is a bit frustrating trying to get a toddler to sleep when others are trying to sleep above in the open loft. Not to mention, you really can't enjoy the living room area when others are trying to sleep upstairs. Over all our recent stay at the Cove of Lake Geneva was adequate compared to other places nearby. The Cove of Lake Geneva also sells the suites or Condominiums, so for around 190,000 you could have your little slice of hevan at Lake Geneva year round.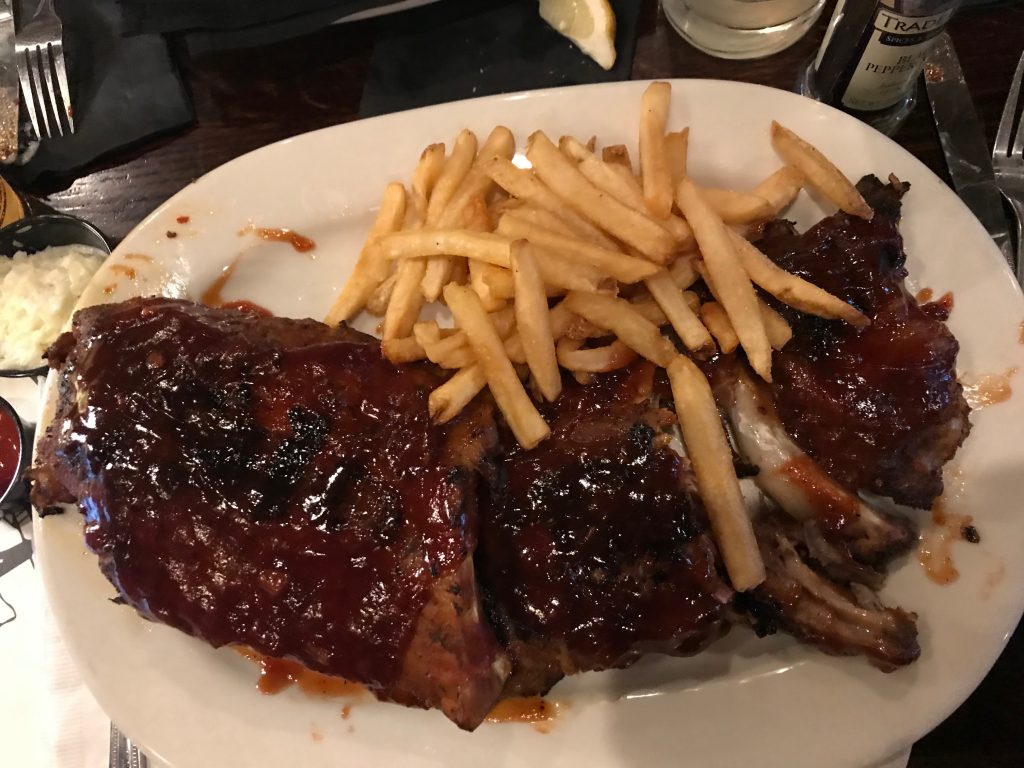 However, I can say dinner was fantastic at Sprecher's Restaurant & Pub attached to the Cove of Lake Geneva. The service not so much as the waitress seemed to have a difference of opinion with our gratuity. Spreacher's Restaurant & Pub features 14 Wisconsin craft beers and four gourmet sodas on tap, this friendly gastropub serves the freshest, local ingredients from a scratch kitchen. Our dinner was a feast, after all its vacation time right! With that said, I highly suggest an appetizer or two… cheese curds (Wisconsin style) and fried pickles, the Spreacher's full rack of ribs (that just fall off the bone kind of ribs) and the Orange dream cake for desert! Guaranteed to be a heavenly dinner!
Shopping & Entertainment Lake Geneva Style
Lake Geneva is so much more than just an average lake town. Women-only trips have increased within the Lake Geneva area. From shopping, wine tasting, yoga, to relaxation, there is so much to do year round! Ladies, be prepared to shop till you drop in this town! Between all the small boutiques, fudge/sweet shops, art galleries, and antique shops you will be exhausted or broke, just saying!
During our stay we walked down town and came across the Queen Bee Artisan Market, which I just fell in love with as soon as we walked in the door. Just so happens that night was a Harry Potter-inspired event, so that was pretty cool to experience and made this store a bit more magical! The Queen Bee Artisan Market, features over 100 individual artist now, from around the country. Yes, it will be hard to choose just one gift or keep sake from the Queen Bee Artisan Market, the plethora of designs is just that impressive. Not to mention it's a one of a kind market, so you can't beat that!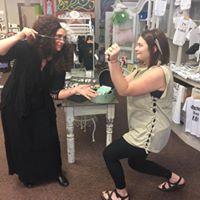 Before heading back to the hotel, we stopped at Kilwins. The wide variety of taste tempting treats to choose from to satisfy that sweet tooth was overwhelming! The smell alone as you walked in just made your mouth water! Their hand-paddled fudge won me over right away! While others sat eating a warm waffle cone filled with Kilwins Original Recipe ice cream, others contemplated over popular peanut brittle, fresh-dipped caramel apple rolled in salted pecans. We sat outside enjoying some peanut butter fudge, while watching hand-paddled fudge being made.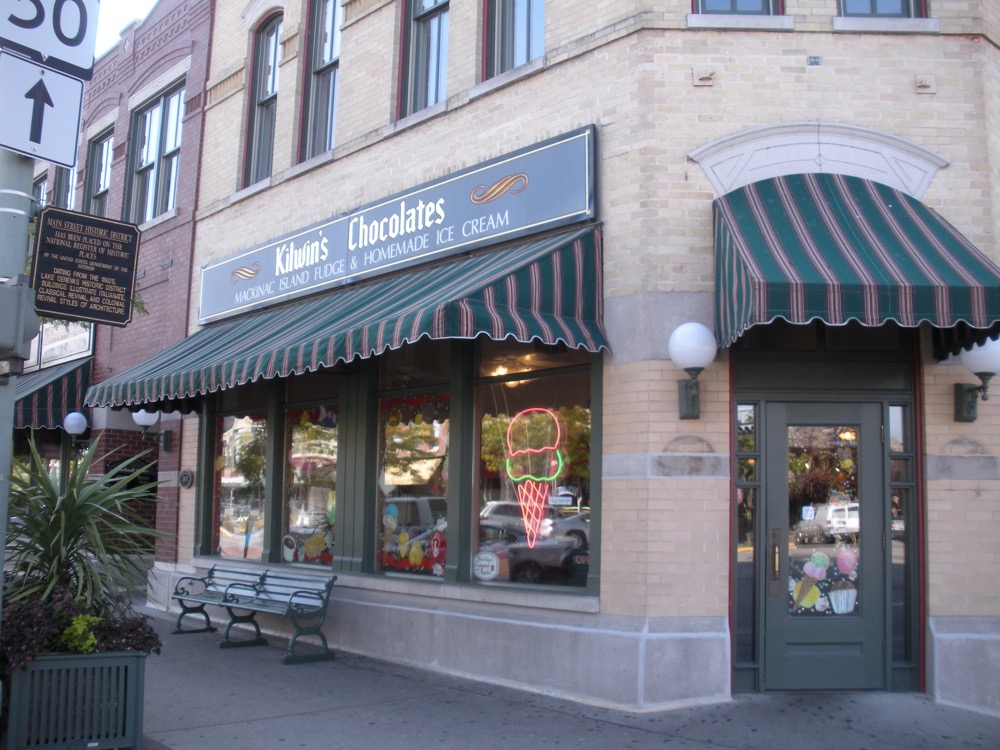 The Tristan Crist Magic Theatre is a live, up-close and personal magical experience like no other! Tristan Crist is a magic illusionist, not just a magician. The 60-minute show runs year round with new illusions added every year.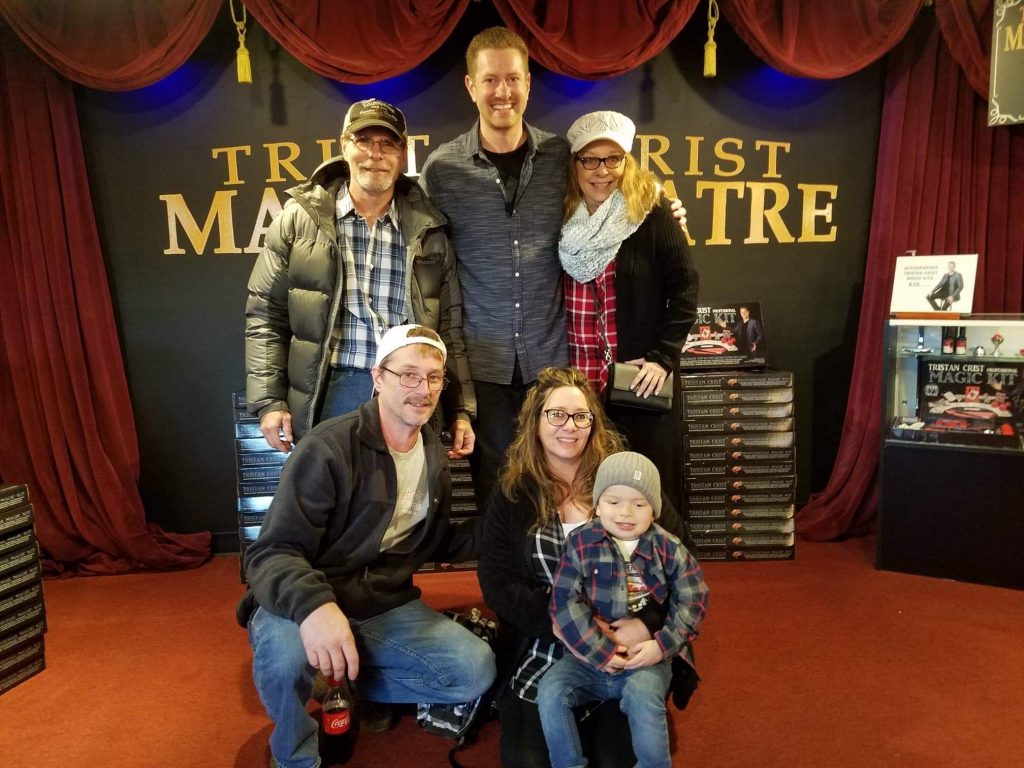 The features include a mix of comedy and illusions. Such as, watching a lady get cut in halves, or levitate high into the air. A motorcycle appears in 2 seconds from impossible conditions, and Tristan Crist displays his sleight-of-hand artistry with close-up magic projected on a large screen. Defiantly a must see performance while in Geneva! The show comes to a thrilling end as a real HELICOPTER appears on stage only a few feet away. You won't believe your eyes!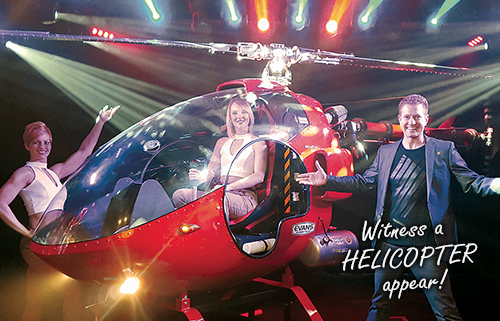 The Lake Geneva Museum is a perfect spot to learn more about the heritage behind Lake Geneva. Upon entering the museum the staff is more than welcoming, not only do they offer guided tours throughout the museum, the "bubbler" always has cold refreshments on hand. Right away I felt a sense of pride entering the museum show floor, stepping back in time as we walked the 19th century brick main street.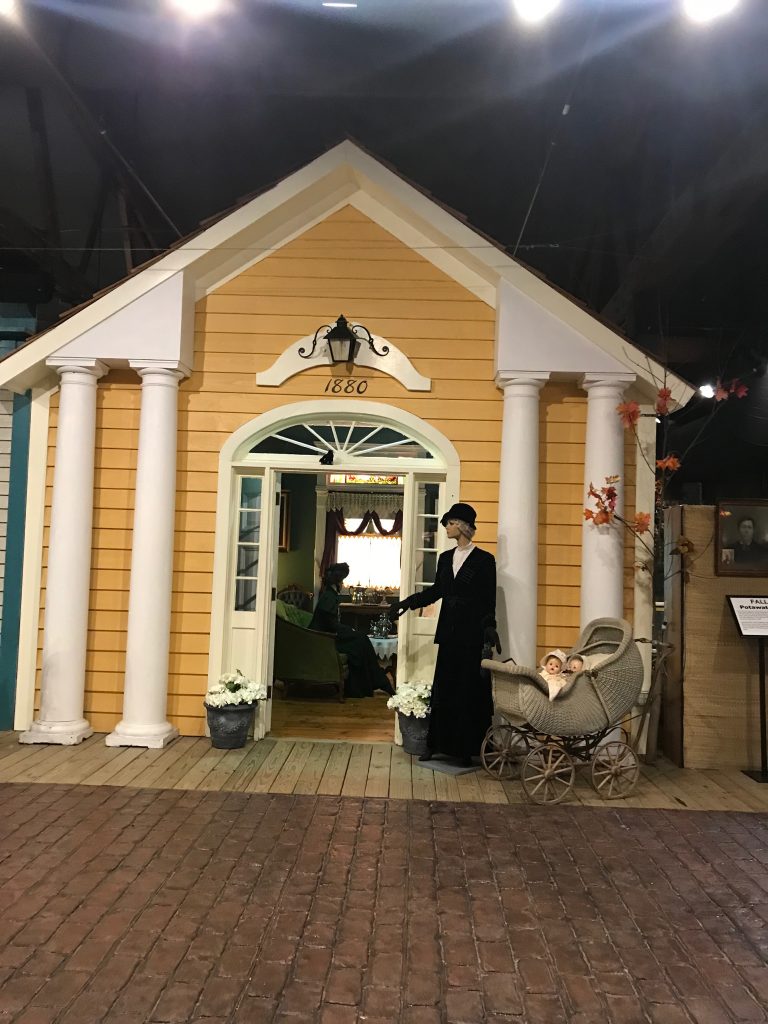 The amount of detail that each capsule or parlor held was breathtaking! You truly feel as if you're in a time warp, when entering one of the homes or business along the path. Touching, artifacts that were apart of history let alone apart of how life was in the 19th and 20th century, was truly an experience. I love antiques, so seeing so many preserved antiques from this time period in such prestige shape was an honor!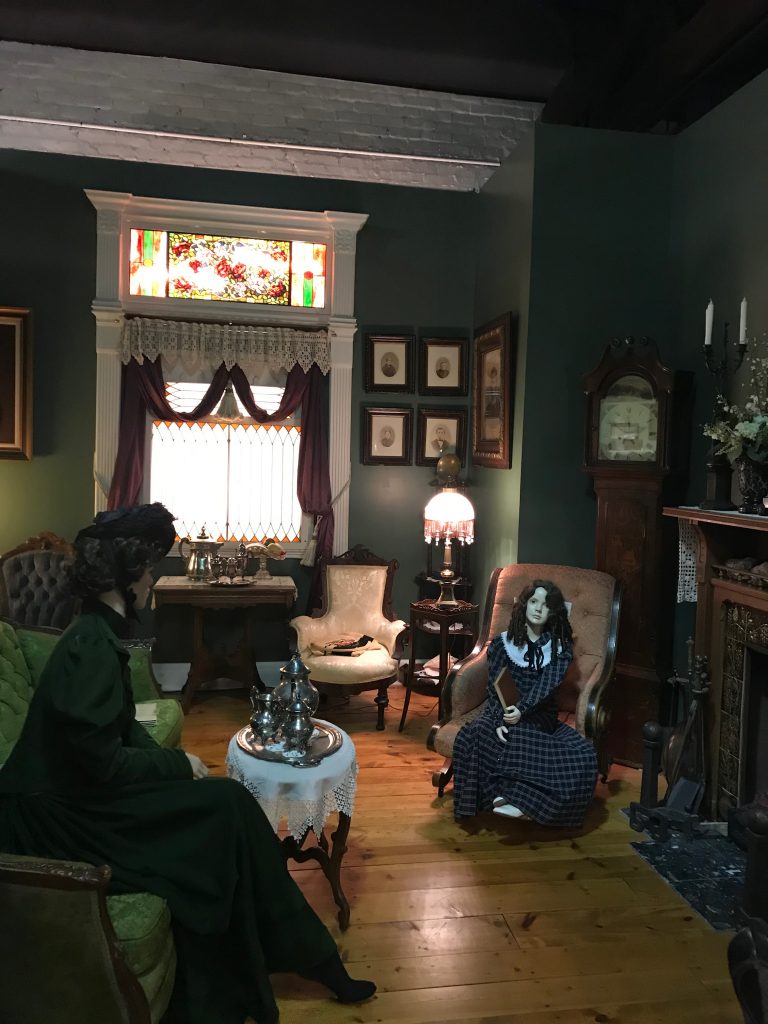 Take the time to read all the articles and fun facts posted throughout, look into the glass cases, play with the train and honor our fallen soldiers as you enter the Davidson Hall.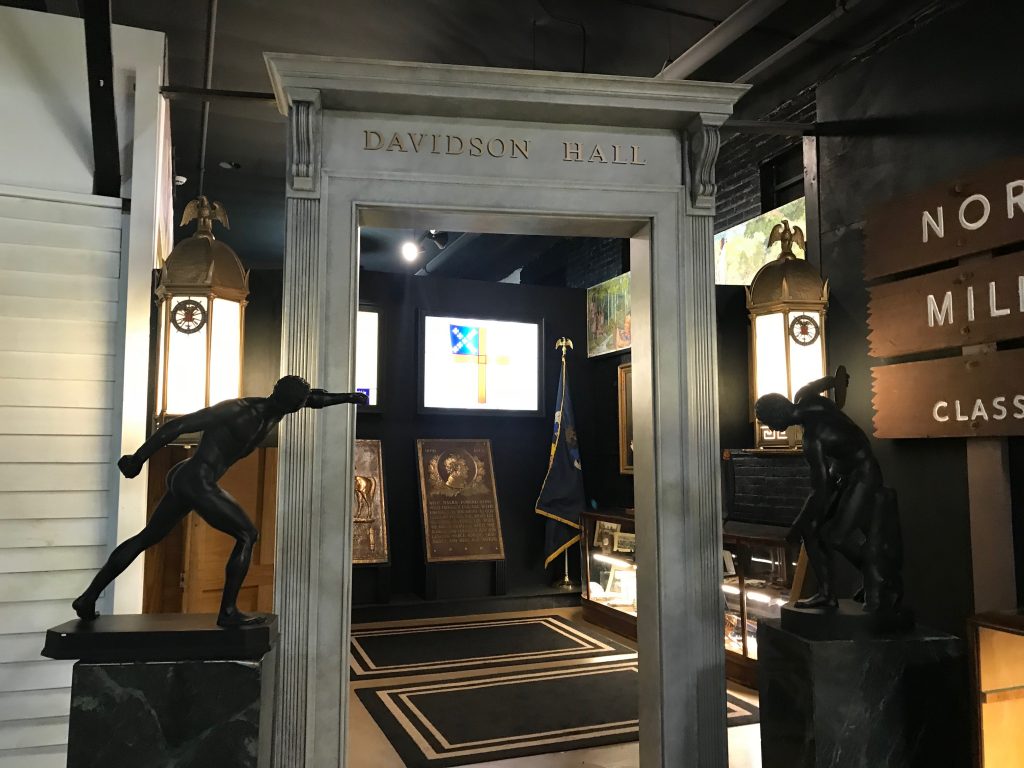 From Al Capone, to the Seipp Family tree, the lineage of decent within this community has so much wealth. From rags to riches, bootleggers, to musicians, artist, playboy playmates to daredevil leaping post women, it's defiantly an eye opening experience to see how each century evolved. Makes you think how things are going to be showcased in centuries to come, as you literally take a walk back in time at the Lake Geneva Museum.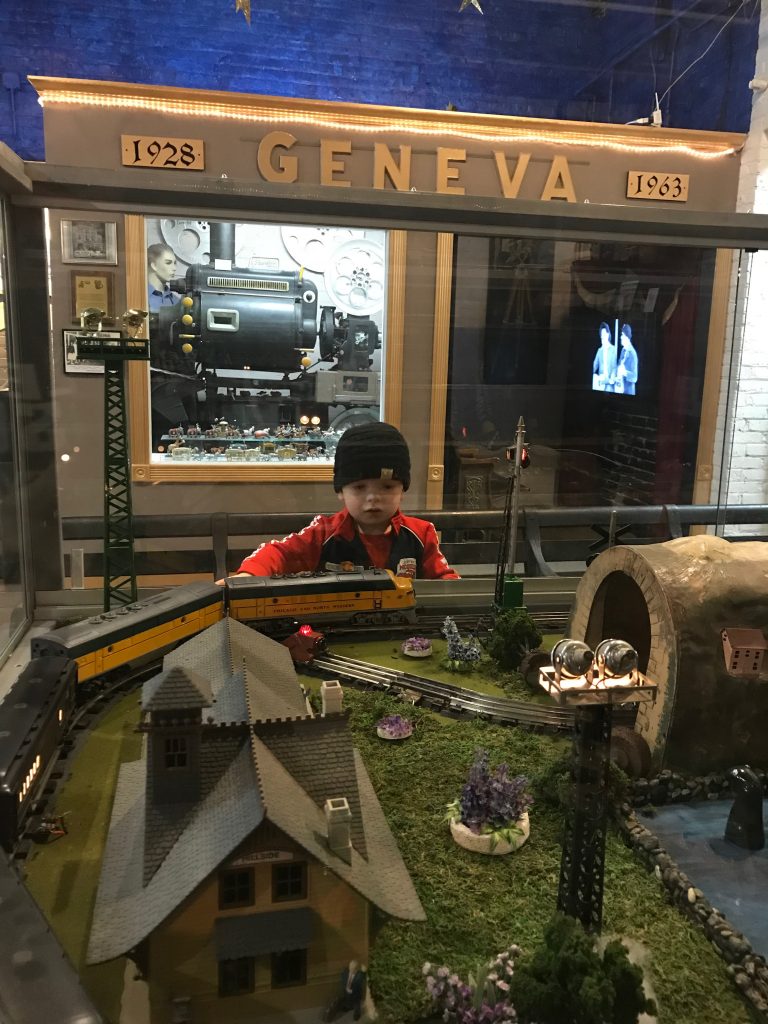 Time to relax, and float away at the Timber Ridge Lodge & Waterpark. Waterparks are always fun no matter where you are! The kids love em, adults love them and lets be honest, nothing better than a lazy river and hot tub to set the mood for a long nights sleep. The Moose Mountain Falls, has a 35-foot slide that take you on an epic 300-foot adventure of twists and turns, which finally comes to an end in a heated pool.
For a tamer ride, The Lazy River drifts more than 500 calm, relaxing feet; while the Tiny Timbers area keeps the little ones keep out of harm's way while giving them plenty to do. Swings, slides, spouts and a playful new water table perfect for getting kids adjusted to water at any age. Enjoy some hoops in the Activity Pool area where the activity pool is all about movement.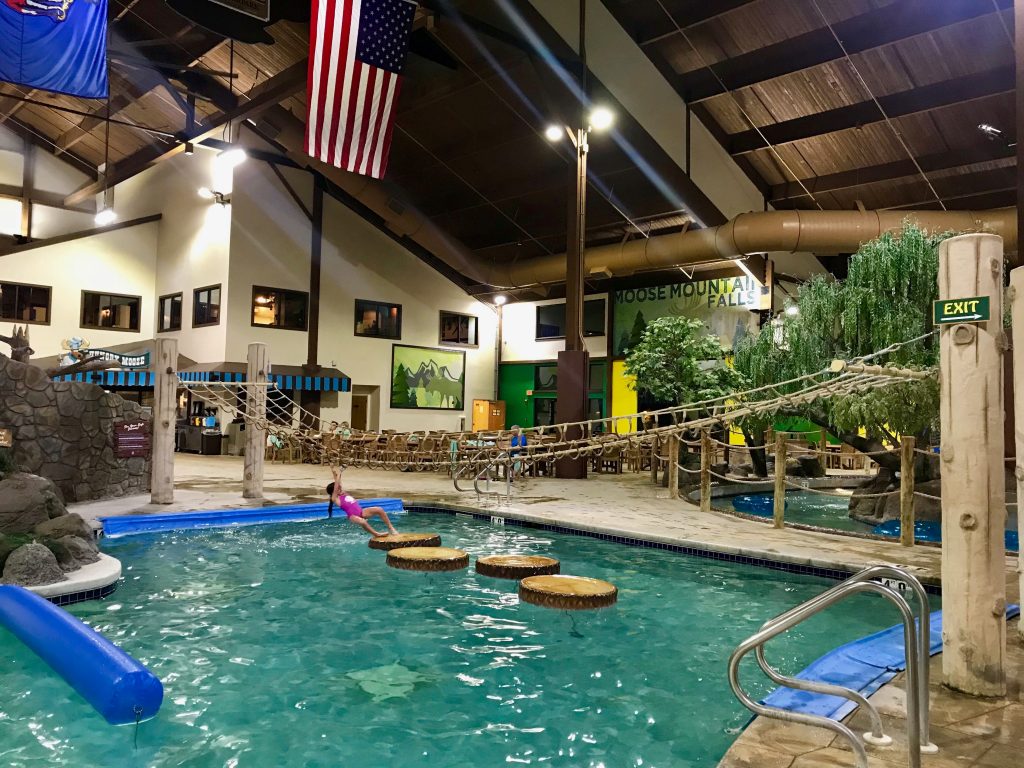 Climb the robes or balance on the floating wood planks, either way it's a slam-dunk area! Lifeguards walk around non-stop monitoring all areas, a feature I loved the most about this waterpark!
Take a break and grab some lunch in one of the many restaurants at Timber Ridge Lodge, or enjoy the arcade area. Either way this stop has so much to offer one day or one night is not enough time to experience it all. Considering you could watch a movie with Chelsea Chipmunk, make new friends at the Dan Patch Stables, or watch dad break a leg skiing, and mom escaping away to the spa as grandpa takes in a round of golf. This is defiantly the place to stay while taking in all the Naturally Fun things to do Walworth County has to offer at Lake Geneva Lake!