Yeah for dogs…pets and 4 legged furever friends.  They are loved and as members of the family, most want to give them the best! To that end, Hartz® has introduced a very special way to treat pup children, by rolling out Delectables™ Stew Lickable Treats.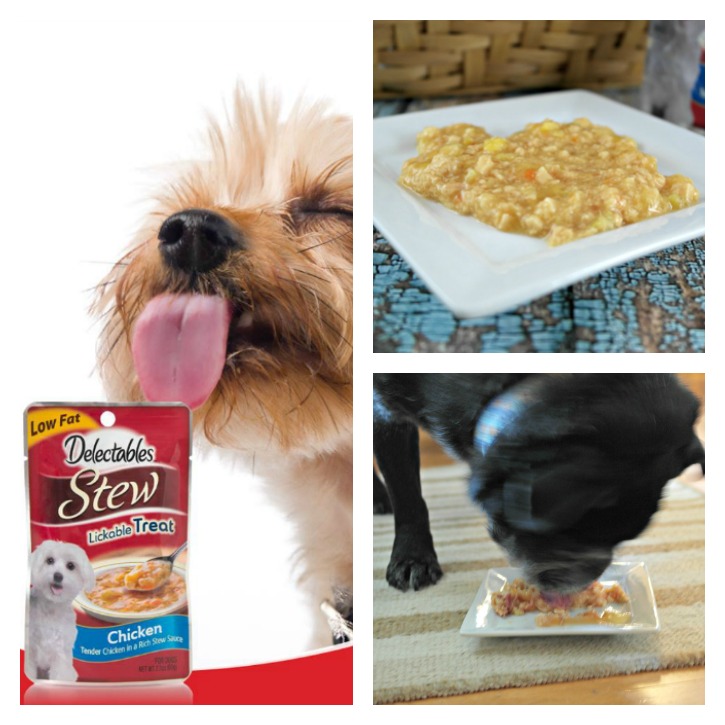 Delicious (well, my dogs give them the paws up) and low-fat treats, come in 4 tasty varieties. Just tear open the pouch and pour into a bowl, for a yummy between meal snack.  Great for canines of all ages.Perfect for those picky eaters that need encouragement to clean their plates! When mixed with dry food, it will be hard for them to resist.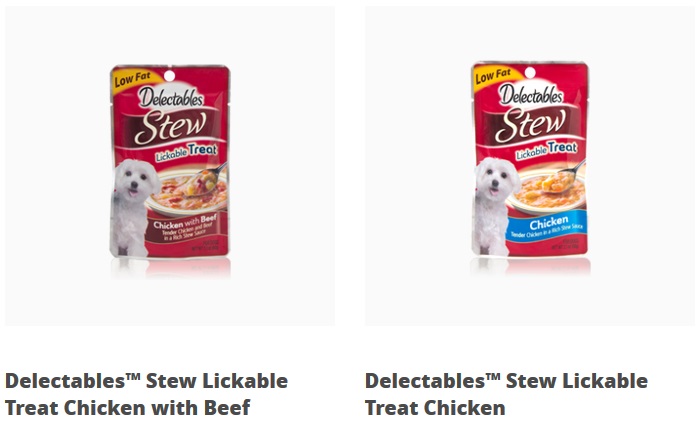 Chicken
Chicken with Beef
Chicken with Cheese
Chicken Senior Formula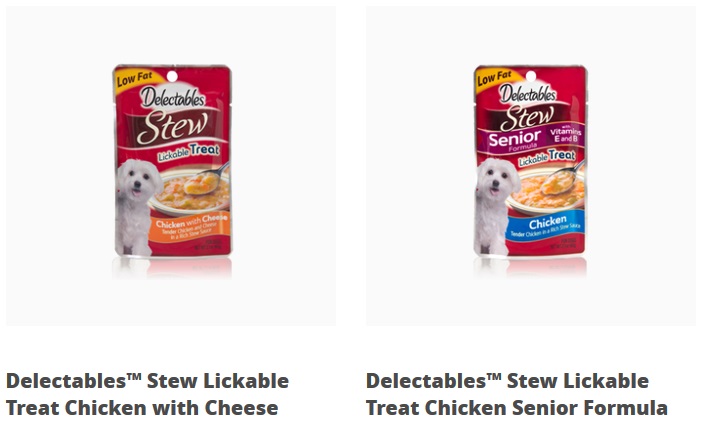 Hartz knows pets.  Having been in the business for over 90 years, beginning back in 1926 when founded by Max and Gustav Stern . Now providing pet products for dogs, cats, birds and small animals like hamsters and guinea pigs. Besides toys, general pet supplies, foods and treats, Hartz is also known for flea and tick prevention. Staffing pet lovers/owners, pet nutritionists, entomologist, reptologists, experts in pet play and, of course, veterinarians, they take pets and their needs SERIOUSLY! The main goal is healthy happy lives for everyone's pets.
Made with, real meats (chicken and beef), real vegetables (peas, carrots and corn) and real cheese, all mixed into a stew sauce. The result is a for a low-fat just the right size treat. Therefore, it's not surprising that doggies will scarf them up without hesitation  A huge plus for puppy moms and dads…Delectables™ Stew Lickable Treats smell like real gravy.
Delectables™ Stew Lickable Treats come in 2.1oz easy to open, easy to store pouches. Buyers will easily find them in pet food sections at grocery stores and many large retail stores, and pet stores across the country. Pick some up today