A-room-atherapy! Having A Spa Day At Home
The great thing about going to a day spa is that you can get all the treatments you want so you can feel rejuvenated, relaxed, and ready to tackle whatever challenges come your way. The one main problem with a day spa is that it costs so much money. A lot of us rely on a birthday present from the kindness of our friends to enjoy the benefits of a day spa, complete with being wrapped in seaweed and being up to our neck in mud. And while some spa treatments aren't for everyone, we all like that reinvigorated feeling that we get after a day of relaxation. So for those who have no money, what is the best way for you to have all the benefits of a spa, but at home?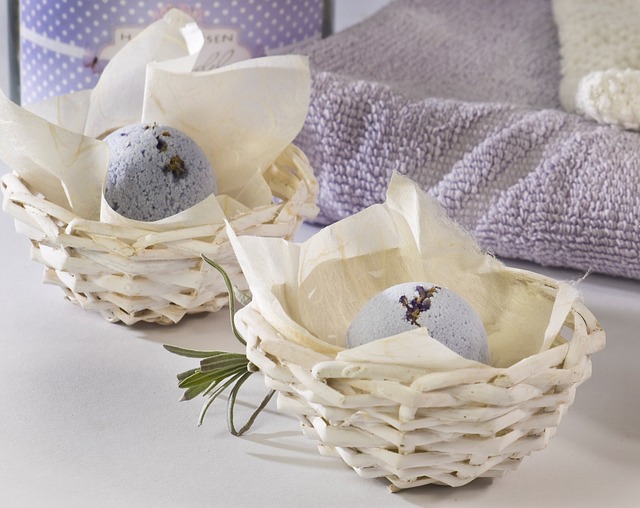 Creating The Atmosphere
The one thing you always notice about a day spa is the relaxing atmosphere. Recreating this environment can be difficult in your own home, so the best place to start is to set aside a room for doing all your treatments. The best suggestion is the bathroom because that will require the least amount of reorganization. If you live with a friend, try and bribe them to leave the house for the day so you can properly get into the zone. So by setting up your bathroom accordingly, you can allocate one corner of the room for sorting your nails, another corner for soaking your feet, another corner for face masks. And hopefully, there's a space in the middle of the bathroom for you to lie on some soft towels, put some slices of cucumber over your eyes, and relax with some soothing music.
Making Your Own Relaxation Space
If you have the budget, there are a few things you can buy to create your own spa. As the bathroom is the perfect place for it, you may want to invest in a few new implements to recreate that spa feel. There are some fantastic freestanding bathtubs you can purchase that are suitable for a very deep bath, you can see freestanding bathtubs at this link. But with deep baths, they are an essential part to relaxing properly. We all know how it feels when we've got a miniature bathtub that we can barely fit into. And this is the key part of creating a relaxing bathroom environment. Also, it may be a bit costly than your average towel, but 100% cotton is thick and luxurious, and is a perfect addition to creating a relaxing spa atmosphere.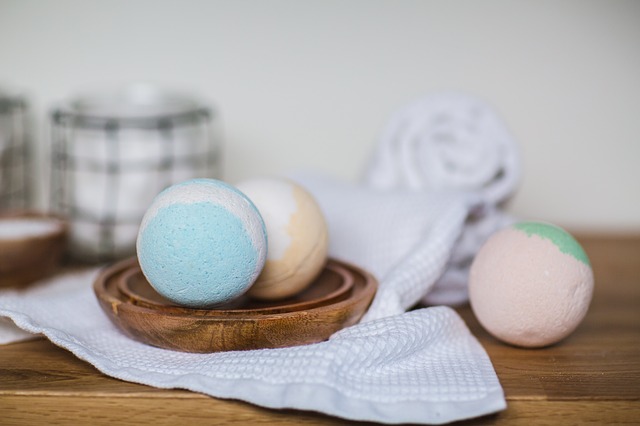 https://pixabay.com/en/bath-bombs-spa-beauty-relax-2562326/
Picking The Right Products
Of course, we all know that spas are full of the most expensive products, but there are some fantastic ones you can get for a decent price. The best bet is to go for gift boxes, such as scented hand creams made by L'Occitane or moisture masks made by Clinique. They can cost a little bit more than the typical brands, but they will last longer, and the results speak for themselves. It's also important to pick some good quality candles, so you can turn the lights down and truly embrace that relaxing feeling. Some scented candles as ones made by Yankee Candle have various scents for every taste. Even though, as winter is approaching, there are many Christmassy type scents. And if you are looking for the best way to replicate a deep tissue massage, there are a few machines available online, such as the Pure-Wave CM7, but they will never replace a professional masseuse.
Doing Your Own Treatments
The main things that are done at a spa, you can do at home. You can apply a face mask, steam your pores, soothe your feet in a nice bath of hot water, and apply a body scrub in the shower. This means you've already exfoliated, cleansed your skin, and started to relax. A few extra things you can do is have a glass or two of Prosecco, and play some nice relaxing music, combining this with the candles and the low lighting, you will feel chilled in no time. And, detoxifying is one of the main treatments that spas do, but you can do your own detoxifying by making your own fruit water. A zingy combination of lemon, mint, and cucumber in a water container, left overnight in the fridge, will cleanse the system and leave you refreshed!
You can get the main benefits of a spa, but without the cost. So the next time you're feeling in need of a bit of relaxation and rejuvenation, kick everybody out of the house and set up your own spa day.