Support a Normal Healthy Inflammation Response: Natrol Extra Strength Turmeric with CurcuWIN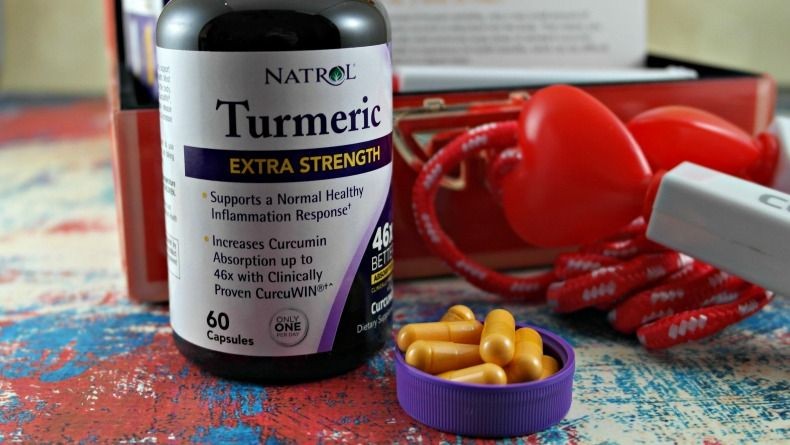 Natrol Extra Strength Turmeric with CurcuWIN is a Win Win

Our lives are so faced paced, and often filled with stress.  We don't get enough sleep, don't often eat as well as we should, get too little exercise, etc. etc. As a result of all that stress, our bodies don't always perform at peak function. Our hearts, lungs, tissue…every part of our beings, becomes affected. As moms, of course we want the best for our families and look to find ways to improve our healthy and the health every member of our families. Our action packed way of living isn't likely to change, so what can we do to help improve our overall health and well being?
Turmeric is a Good Example!
Turmeric is a plant that contains Curcumin.  Due to this active component, turmeric has been used medicinally for thousands of years.  It is probably better known as a spice used in lots of Indian cuisine, but it's healing properties have been well researched.
Benefits from Curcumin:
Heart Health
Joint Health
Cellular Health
Supporting a Healthy Inflammation Response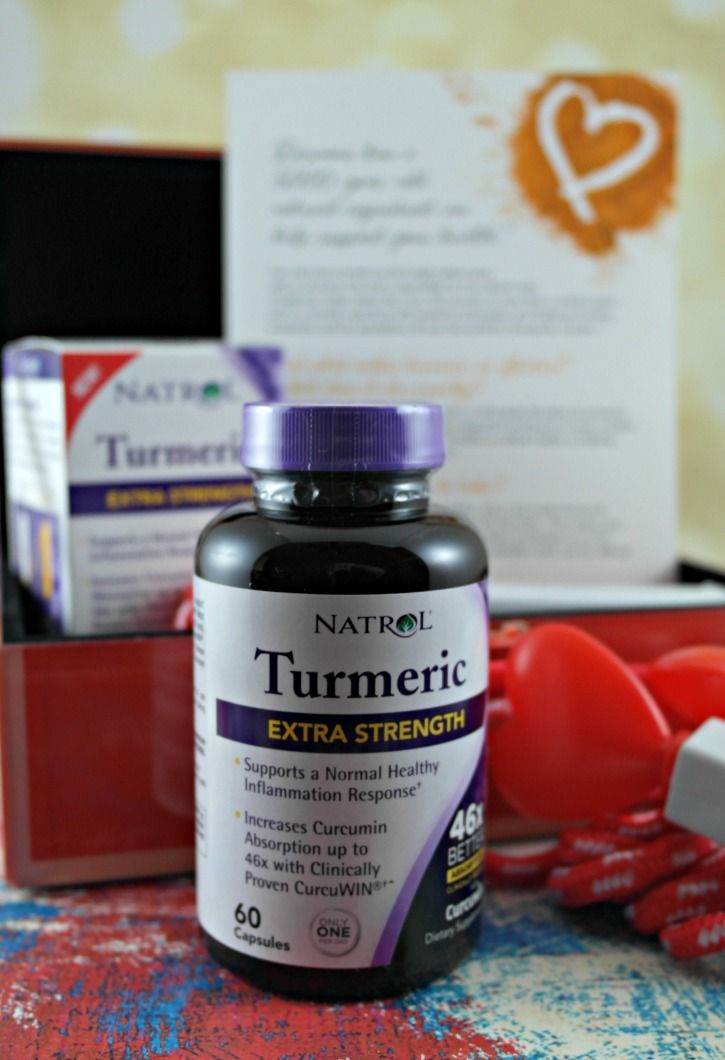 One might wonder why healthy inflammation response is important. After all, inflammation is usually thought of as a bad thing, right?  Not so, as inflammation is actually the bodies way of self-healing.  Inflammation is a vital part of the body's immune response. It is the way that the body begins to  heal itself.  When one is injured, or is invaded by a foreign body,  viruses, or bacteria, inflammation is the natural way to repair tissue. If inflammation didn't occur, wounds can become very serious (even deadly), and infections can linger and lead to life threatening situations.  So, healthy inflammation response is of vital importance.
So, why Natrol® Extra Strength Turmeric with CurcuWIN® ?
About Natrol Extra Strength Turmeric formulated with CurcuWIN
CurcuWIN, a water soluble ingredient that has been proven to be up to 46x more bioavailable than standard curcumin powder and

significantly more bioavailable than other 'enhanced' forms of curcumin. In a recent study CurcuWIN helped support heart health. We all know that our heart helps our body function by pumping oxygen and nutrients to every cell in the body. A happy, healthy heart, means a happy, healthy person.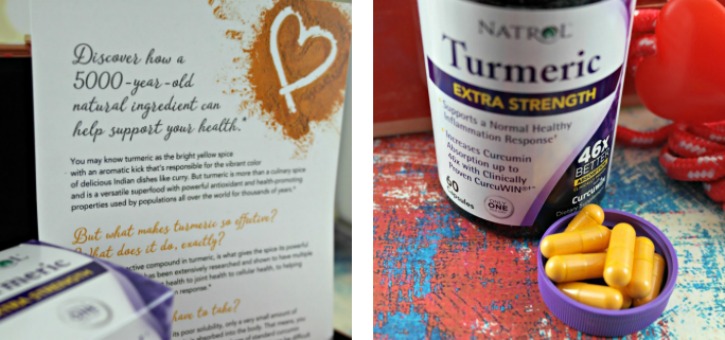 Natrol LLC is one of the nation's leading manufacturers of vitamins and supplements. Established in 1980, Natrol produces quality vitamins and supplements including herbs and botanicals, multivitamins, specialty and sports nutrition to proactively manage and maintain good health. The Natrol family of brands includes Natrol, MRI, PROLAB, Laci Le Beau, NuHair, and Shen Min. Products are available in health food retailers and other online retailers. Natrol distributes products nationally as well as internationally in over 50 countries. Visit www.Natrol.com for more information.
Learn More and Connect with Natrol ( Natrol® Extra Strength Turmeric):
†These statements have not been evaluated by the Food and Drug Administration. This product is not intended to diagnose, treat, cure or prevent any disease.