What to Give When You Don't Know What to Get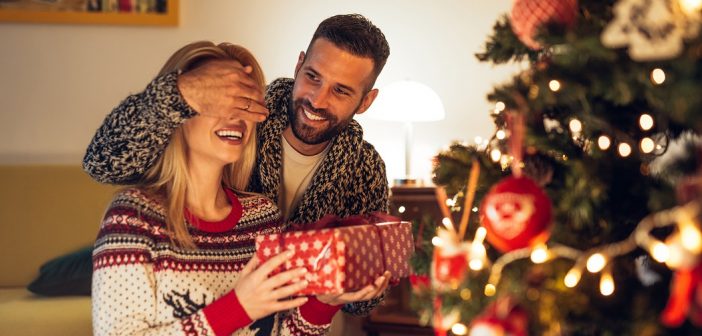 We all have a friend or loved one who's hard to buy gifts for during Christmas. Maybe they're picky. Maybe they already have everything they need and most of the things they want. Perhaps they're trying to live a minimalist lifestyle and don't want things cluttering up the house. Whatever the reason, what should you give such a person during the holidays?
This Christmas, give the gift of an experience: something that your loved one can enjoy the whole year through, and perhaps longer. You can give them a gift that makes them feel better, or boosts their confidence. You can give them something to cherish for months to come or even a life-changing experience. Here are some ideas.
Give them the gift of relaxation
The holidays are a stressful time for all of us. We love the time with family and friends, but sometimes the endless round of parties and events are all just a bit much. A great gift for the friend who has it all is a message.
Book a few luxurious massages for your loved one in the new year. Consider a deep tissue massage that gets rid of those stubborn stress knots or an aromatherapy massage that leaves them feeling relaxed for days afterward. The moments they spend relaxing at the medispa might just make up for all the stress of the preceding months, and they're sure to thank you for the experience.
Give them a subscription to savor for months
Enroll your friend or loved one in a coffee club, get them a wine box subscription, or sign them up for regular deliveries of innovative beauty products.
You can get club memberships and box deliveries that come every month, once a quarter, or twice a year. Some deliver gourmet food and drinks while others allow the recipient to enjoy small samples of premium products so they can find things they like. This could be the perfect gift for the picky gift-getter.
Sign them up to an exciting escape room challenge
If you have a friend or loved one who enjoys figuring things out, spend some time finding a great escape room challenge in their area. An escape room is a lived adventure game where your friend will have to use problem-solving abilities, puzzle acumen, and even gut feelings to figure out how to escape from a themed room with several other players. The escape room is an exciting experience your friend won't soon forget; and it's even better if you do it with them.
Give them the look they've always wanted
Most of us have to admit that we wish we looked a bit different. Have you ever considered gifting your loved one quality liposuction treatments? This is a wonderful way to show that you care. In helping them get lipo treatments, you're setting them on the road to greater confidence.
This is an especially thoughtful gift to the friend or relative who has seen success losing weight and getting fit but is still struggling with loose skin or similar issues that no diet or exercise can touch. Your gift could be the capstone celebration to their triumph.
Give them the gift of fine culture
In our busy world, we rarely think about taking time for the finer things. We might go out for a nice meal on occasion, but when we need to relax, we mostly plop down in front of the television. If your friend has never seen a live stage production before, like a play or a concert, they won't know what they're missing until they do.
Going to concerts is actually good for you, especially if you know what to listen for. Your friend might be shocked to find how deeply moving and affecting live music can be. It could be a life-changing experience they'll thank you for.