You child can publish a book with Crayola!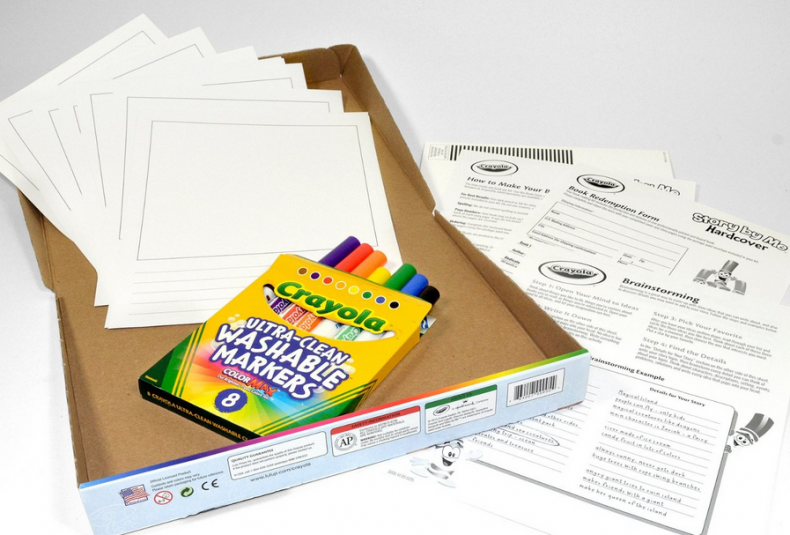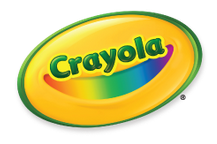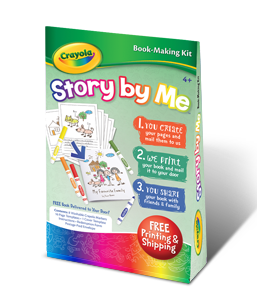 Does your child dream of publishing his or her very own book? That is a great dream for a digital-age child to have. But don't consider it a fantasy just yet. It is a dream that is very attainable. Because, now your child can publish a book with Crayola!
"Whether it's providing tools to put a purple octopus on the moon, or enabling teachers to bring arts-infused learning into the classroom, Crayola is passionate about helping parents and educators raise creatively alive children who we believe will grow to be inspired, original adults."
Crayola has taken this mission a step further. Now, children can create a story and then see it come alive in print. Your child can watch creativity actually become something real, giving a huge boost in self-confidence and healthy pride.
Crayola's "Story by Me" bookmaking kits offer everything your child needs to publish a book. It has a brainstorming sheet to get those creative juices flowing. It comes with washable Crayola markers for illustration purposes, which your child can continue to be creative with afterward. It has templates for the front cover, author information, and of course page templates.
But the best part is yet to come.
Each set comes with a redemption form to actually publish your book. You get a prepaid envelope, put your pages in it, and ship it out for free. And you get, at no additional cost, a hardcover or softcover book (depending on the kit) to keep and cherish, and read at bedtime!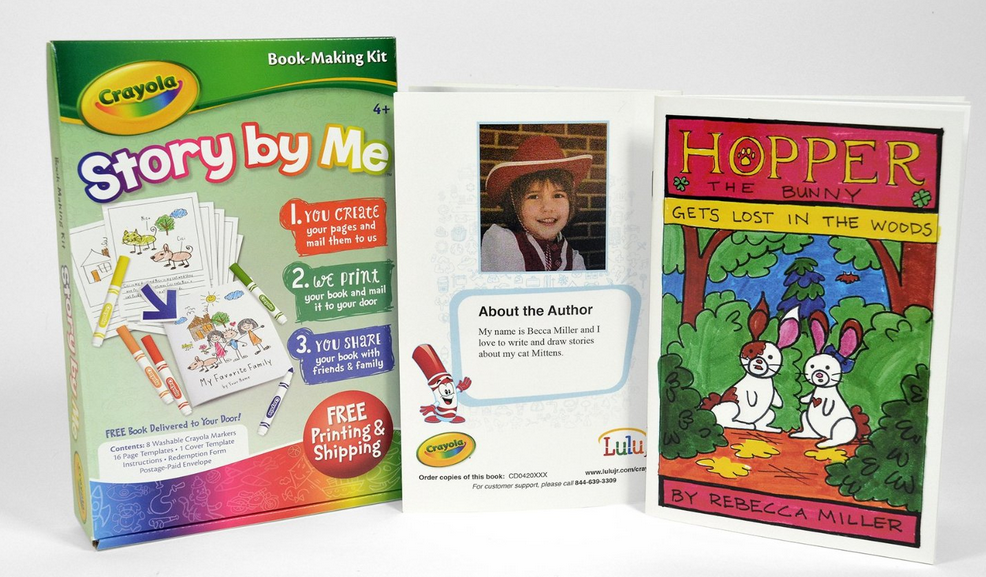 How to publish a book with Crayola's new kits:
Brainstorm a story using the brainstorming sheets.
Write it and illustrate it using the markers.
Write an author bio and find a glamorous photo too (a copy of a photo.)
Design a suspenseful cover.
Pack it all together in the postage-paid envelope and give it to your mail carrier.
Watch that mailbox for your beautiful published book!
Allowing your child the satisfaction of creating a finished publication is priceless. It's boosts of confidence lie this that make for healthy adolescents, happy teens, and strong adults.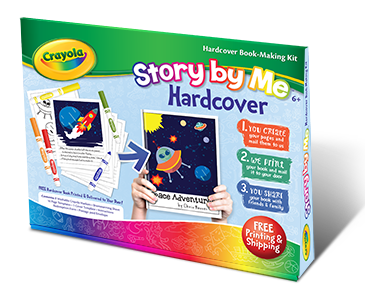 Connect with Crayola:
Disclaimer:
This product was received from the Company for review purposes only. All thoughts and words in this post is my own and I was not paid to endorse it. I am only voicing my opinion about this product.