Your Complete Online Guide to Choosing the Right Gym for You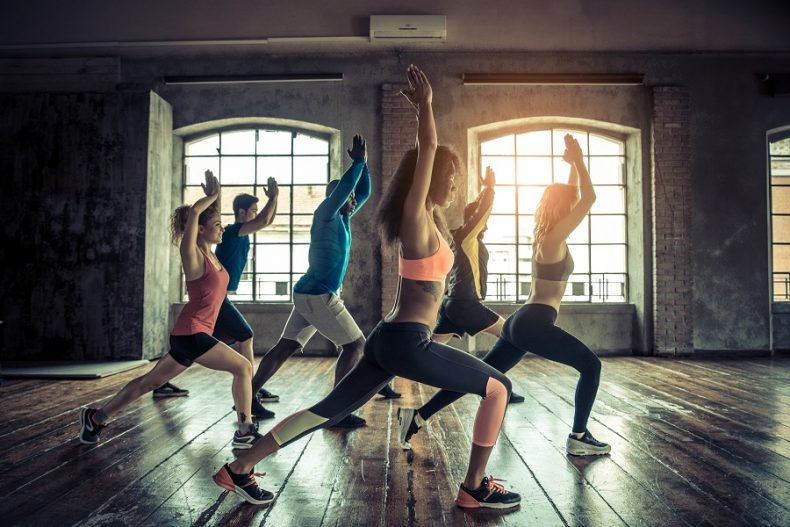 Getting in shape and staying in shape is important for your health. Daily exercise and activity have been proven to help increase your vitality and boost your disposition. That is why it is so important to know what to look for when choosing the right gym for you. With gyms that are specifically created for powerlifters, women, bodybuilders and more, it may seem like a daunting task to pick one for you. Hopefully, this can help clear up any confusion you have and get you into a gym that you love.
Location
The location of your gym is probably one of the most important factors to consider when choosing a gym. If it isn't conveniently located, odds are that you are not going to make the trip regardless of the weather or your schedule. Here's something to think about. Do you want your gym to be near your home or near your job? If you intend on working out before or after work, you may want to choose a gym near work. Perhaps something located between the two would be a better fit so that weekends can be an option also.
You should also ask yourself how often you plan on working out. Going to the gym on the weekend, maybe more challenging if you don't work on weekends and the gym is located near your workplace. In many respects, the location should coincide with your schedule. When your daily schedule, workout schedule and commute are in sync, there are fewer hiccups and excuses not to hit the gym.
Level of Comfort
With so many facilities available to choose from, you may be deciding between a home gym or a membership. You want to feel comfortable wherever you work out. You don't want a gym where you feel you don't belong or that you have to compete with the other patrons for time, equipment or assistance. And if you're just starting out with working out at a gym, it's a good idea to choose one that offers training and equipment for all fitness levels. Having a wide range of programs means that you have room to grow and that you can change your workout routine easily so things don't get stale.
What Do You Want to Do?
It is a good idea to know what you want to do at your gym. Are you mostly interested in lifting weights? Are you interested in aerobics or spin classes? Are you more concerned with having access to a personal trainer? Once you have narrowed down what it is that you are most looking for, you will have an easier time weeding out the gyms that are not the best fit for you.
Contracts
Be sure that you are fully aware of the details in your membership contract. Know the length of time you are under obligation and exactly what services you are paying for. Some gyms will lock you into an iron clad 1 to a 3-year agreement that you cannot be released from. Although you may enjoy a gym at first, something may change in your life preventing you from using the gym or you simply stop enjoying your experience there, and then you are stuck paying for a membership you won't use or you drag yourself there begrudgingly.
When you know exactly what you want out of your gym experience, don't be talked into adding features and services that you don't need or aren't at all interested in. Your contract will detail how payments will be made, cancellation conditions/policy and the services available to you. Definitely give any contract your thorough attention so there are no surprises or unwanted fees.
Cost
If we're going, to be honest, the cost of a gym membership is very important. It is one of the main deciding factors for many of us. If the cost of going to the gym is going to eat into the food budget or another must have, chances are you won't sign on for that gym. Most of us are willing to pay a little extra for that special something, but completely breaking the bank is not an option.
If you're looking to save a little money, it helps to sign up during peak times. January and September are prime joining times. If you can wait until peak season, you are sure to catch a pretty decent deal. Of course, joining during peak season means that the gym is likely to be more crowded, but pushing through that first couple of months will prove to separate the truly committed from the rest.
Observe the Environment
You definitely want to pay attention to the little things. Is there a visible custodial staff? Is the equipment being cleaned by staff or is that being left to the patrons? Look at the locker room and the condition of the showers, lockers and mirrors. If this area is poorly cared for, it is likely that the equipment is also lacking proper care. Talk to other customers and get their opinion on the facility. Inspect the equipment. Normal signs of regular use are no cause for alarm, but large rips and tears, exposed filling, missing weights and broken equipment may signal a larger problem.
Do a Trial Run
No matter what reviews you have read or how many people you know who use a gym, you absolutely should take the time to try it out for yourself. Ask for a guest pass or a free trial for a week so you can really get a feel for what it will be like. Make sure that you take full advantage of your trial run. Try a class if permitted and use all the equipment you are most interested in. This way you will know if a gym is really a good fit for you and your health and fitness goals.
There are lots of considerations to weigh before choosing the right gym. One of the main things is that you feel comfortable at your gym and that your needs are being met. Cost and location can also make a big difference in how you utilize your gym membership. So take your time and vet your options carefully. Just don't take too long, it's time to get fit.