2018 Holiday Gift Guide Adults
Koycera Advanced Ceramics 3 Piece Knife Set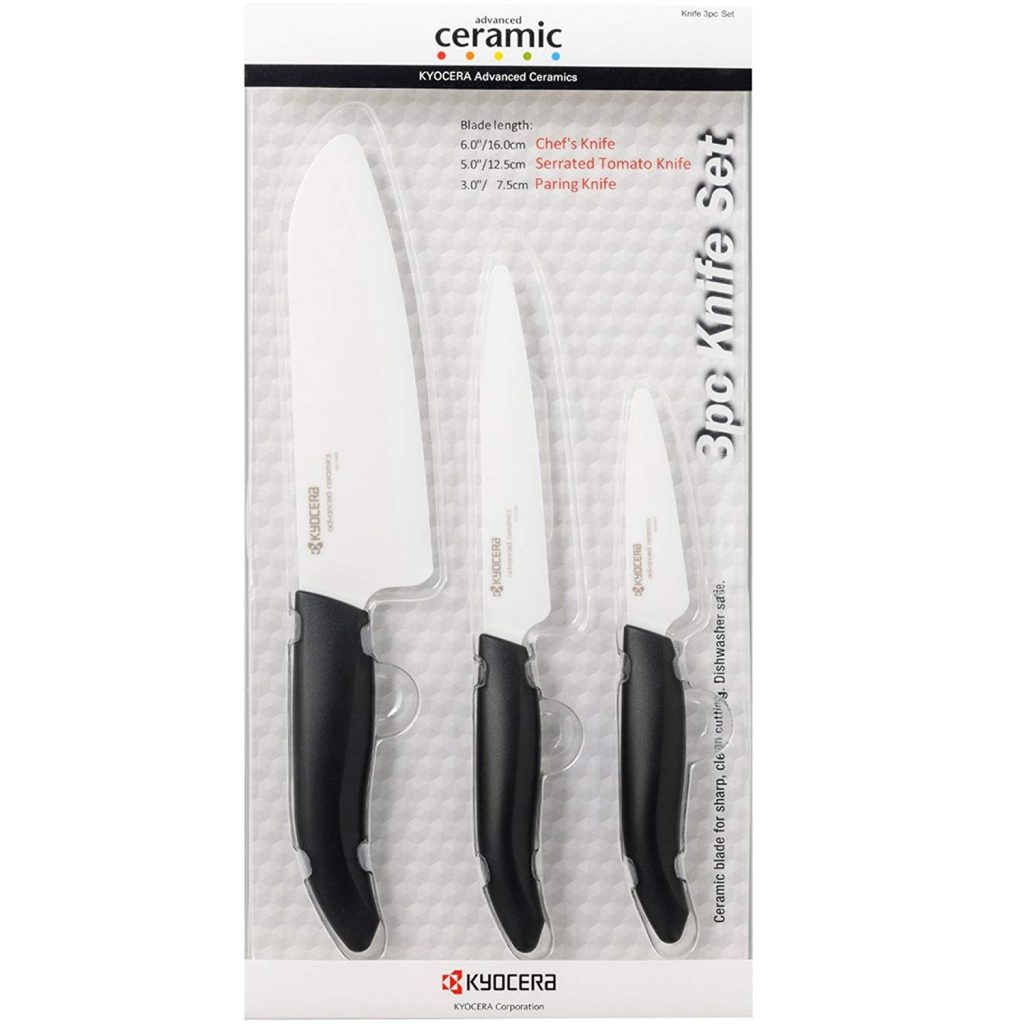 The ultimate cutting tools for everyday slicing of vegetables, fruits, and boneless meats. Made with advanced ceramic material brings these knives to near diamond hardness and rock-like edge that last 10 times longer than the steel equivalent. Ceramic knives will not leave metal ions in your food, nor will they rust or corrode from acids or oils found in fruits and vegetables."From our most popular line, the Kyocera Revolution Series set includes a 6-inch Chef's, 5-inch Serrated and a 3-inch Paring Knife– essential tools for any home cook preparing fresh meals. The 6-inch Chef's Knife is an all-purpose knife for everyday cutting tasks. The 5-inch Serrated Tomato Knife effortlessly glides through soft waxy skins found on tomatoes and other fruits and vegetables. The 3-inch Paring Knife is ideal for detailed tasks like trimming, peeling, mincing and creating garnishes. Ergonomically designed and well-balanced knives for precise control, the ceramic blades are made from Kyocera's proprietary zirconia material produced in Japan and stay razor sharp at least 10 times longer than traditional knives, making them ideal for everyday use. The perfect choice for slicing fruits, vegetables and boneless meats, not to be used on hard or frozen foods. Kyocera advanced ceramic cutlery and kitchen tools are fully warranted to be free of defects in material and craftsmanship."
Available at Amazon

Plexusco 3 wheel pack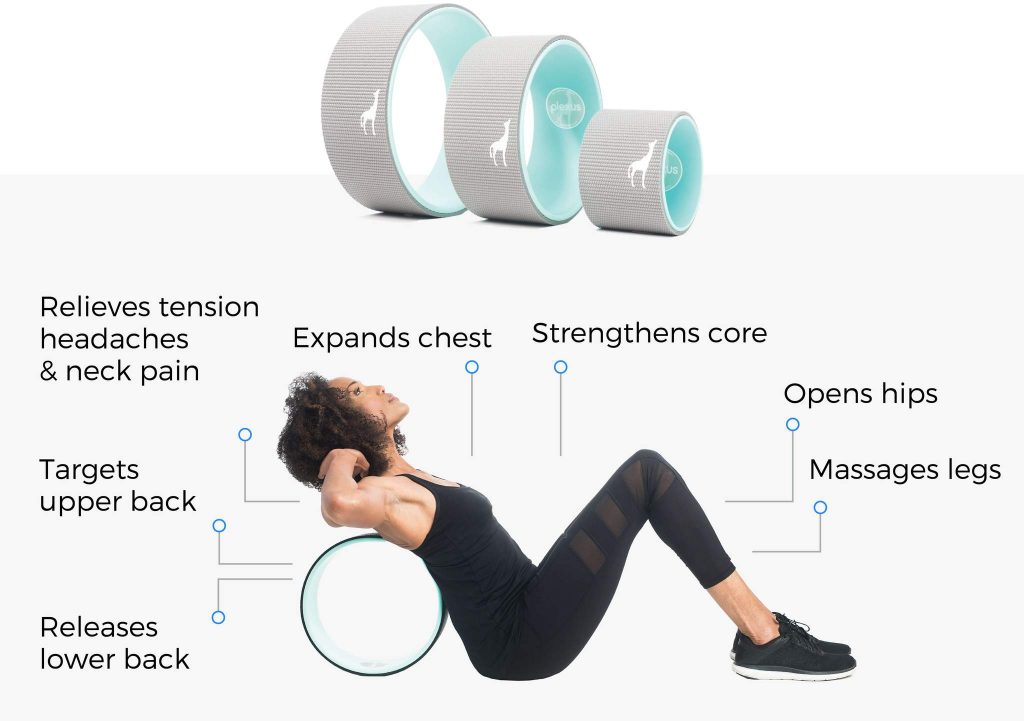 Do you suffer from upper or lower back pain? The Plexus Wheel has a solution to ease that pain! Available in three different sizes, that target three different pressure areas. "The Plexus Wheel is specifically designed to target both the thoracic and lumbar regions. The Plexus Wheel is designed to follow and fit the natural curves of your spine and correct what you have mistakenly been doing all day. The curvature of the wheel is able to follow the natural curvature of your back and resurrect the healthy S-curve shape. The width and diameter of the wheel are specifically made to fit in between your shoulder blades and allow a deep-enough stretch to create the curve as you roll-out. A stronger curve means a stronger and more mobile upper back."
Buy now at Chirp relieve tension today

IDEALFIT Core Full Length Leggings
Off to the gym in my IDEALFIT core full Length leggings. Beyond blessed to have these leggings in my life right now! The butt contouring seams was the selling point for me. Ladies, come on we all love our booty in the gym, Right! The curved seam below the waistband contours your bottom to give it that extra pop. The details are amazing! Pair it up with a Red IDEALFIT ATHLETE HOODIE  and you're set for the day.
Slimming and Shaping: provides the support in all the right places and hides any imperfections.
Squat Proof: perfect for all workouts, no riding down, and never see through.
High waisted: slims the hips, contours the booty, and fits perfectly.
The Waistband Pocket: a hidden pocket perfect for gym pass, card, and key.
Colors:Tropical Print, Navy, Black, Grey.
The Fabric Content: Main-88% Polyester/12% Elastane.Machine washable, do not bleach, do not tumble dry, cool iron, do not dry clean and do not iron on print .
Buy today, contour your booty tomorrow FIT IDEALFIT

0 people like this