Stand up Paddleboard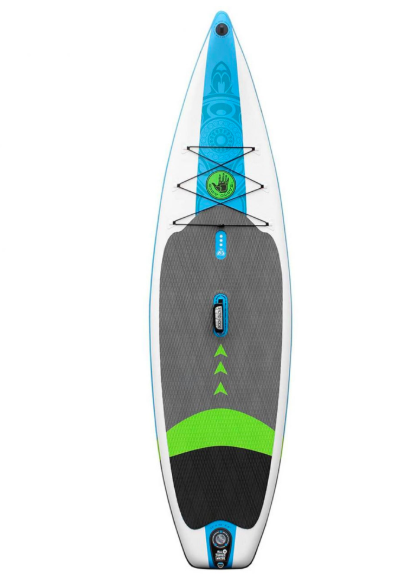 Looking to do a little paddleboarding in your spare time? This paddleboard is a great option to consider. And the good news? It's inflatable and takes only 5 minutes to inflate! Give yourself, or a friend, the gift of seeking out a new hobby and give this fun adventure a try!
Purchase directly HERE.

What The Film Board Game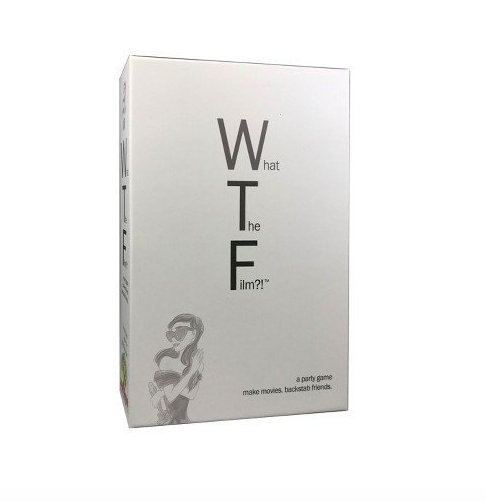 Who doesn't love a great board game? If you love twists, turns and head-scratching moments, What The Film is going to be right up your alley. You'll be chasing stardom as a producer and think that you've landed the gig…but look out! There is always someone wanting to steal the spotlight from you!
Purchase directly from Amazon HERE.

Wild Pixy Magical Fairy Set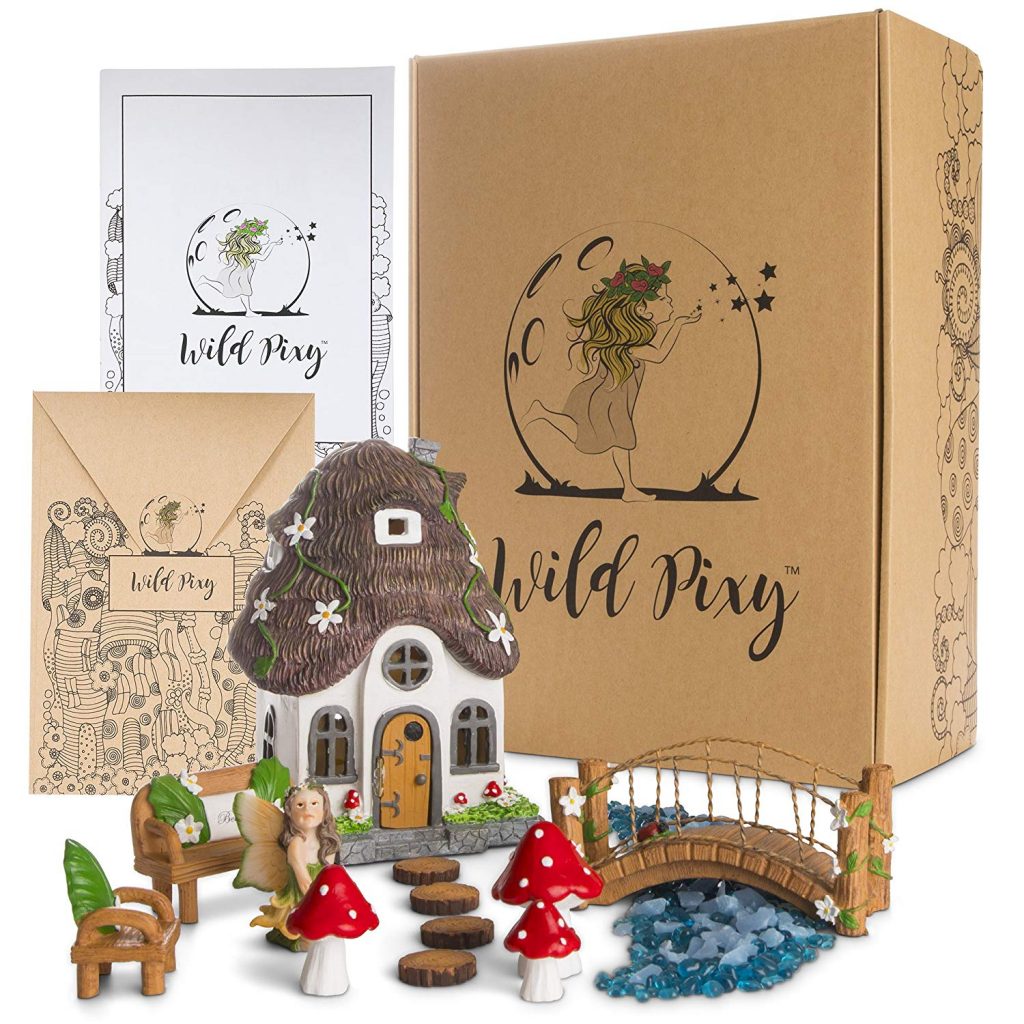 Doesn't everyone want a little fun and magic added to their outdoor space? With this adorable fairy garden, you can literally create a scene however you want in your outdoor area! With 13 varying pieces, this beautifully made magical fairy garden will look adorable in whatever setting you decide to place it in.
Order directly from Amazon HERE.

Granite Gold Stone Care Products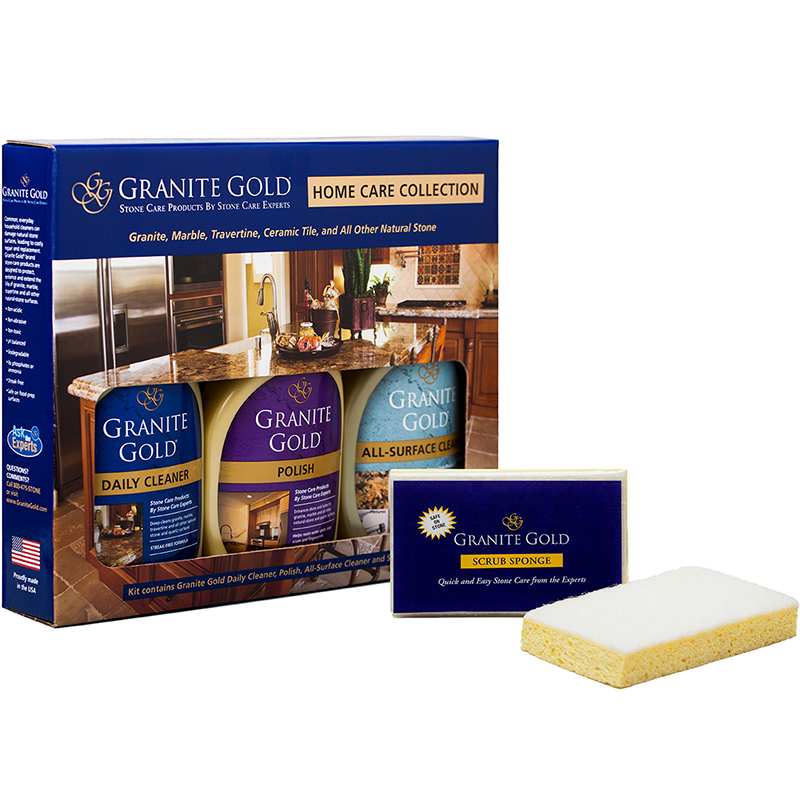 Anyone with stone countertops and other surfaces in their home knows just how hard it is to keep them clean and looking their best. Granite Gold stone care products give you the tools you need to clean stone surfaces and keep them polished and looking like new. Their products are non-toxic, safe for food surfaces, and contain no phosphates, ammonia, or acidic chemicals. Make cleaning easier this holiday season and all throughout the year with Granite Gold under the tree!
Available at Granite Gold

Koycera Advanced Ceramics 3 Piece Knife Set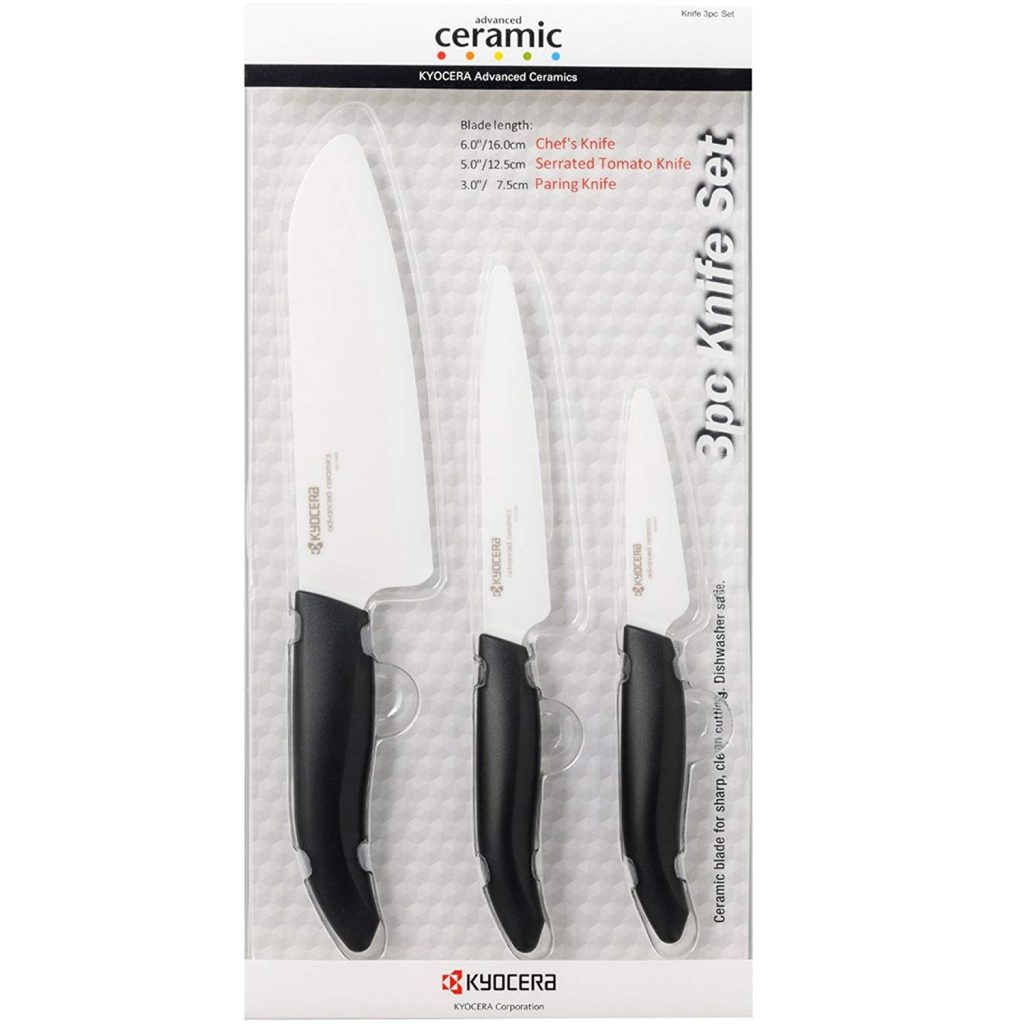 The ultimate cutting tools for everyday slicing of vegetables, fruits, and boneless meats. Made with advanced ceramic material brings these knives to near diamond hardness and rock-like edge that last 10 times longer than the steel equivalent. Ceramic knives will not leave metal ions in your food, nor will they rust or corrode from acids or oils found in fruits and vegetables."From our most popular line, the Kyocera Revolution Series set includes a 6-inch Chef's, 5-inch Serrated and a 3-inch Paring Knife– essential tools for any home cook preparing fresh meals. The 6-inch Chef's Knife is an all-purpose knife for everyday cutting tasks. The 5-inch Serrated Tomato Knife effortlessly glides through soft waxy skins found on tomatoes and other fruits and vegetables. The 3-inch Paring Knife is ideal for detailed tasks like trimming, peeling, mincing and creating garnishes. Ergonomically designed and well-balanced knives for precise control, the ceramic blades are made from Kyocera's proprietary zirconia material produced in Japan and stay razor sharp at least 10 times longer than traditional knives, making them ideal for everyday use. The perfect choice for slicing fruits, vegetables and boneless meats, not to be used on hard or frozen foods. Kyocera advanced ceramic cutlery and kitchen tools are fully warranted to be free of defects in material and craftsmanship."
Available at Amazon

Plexusco 3 wheel pack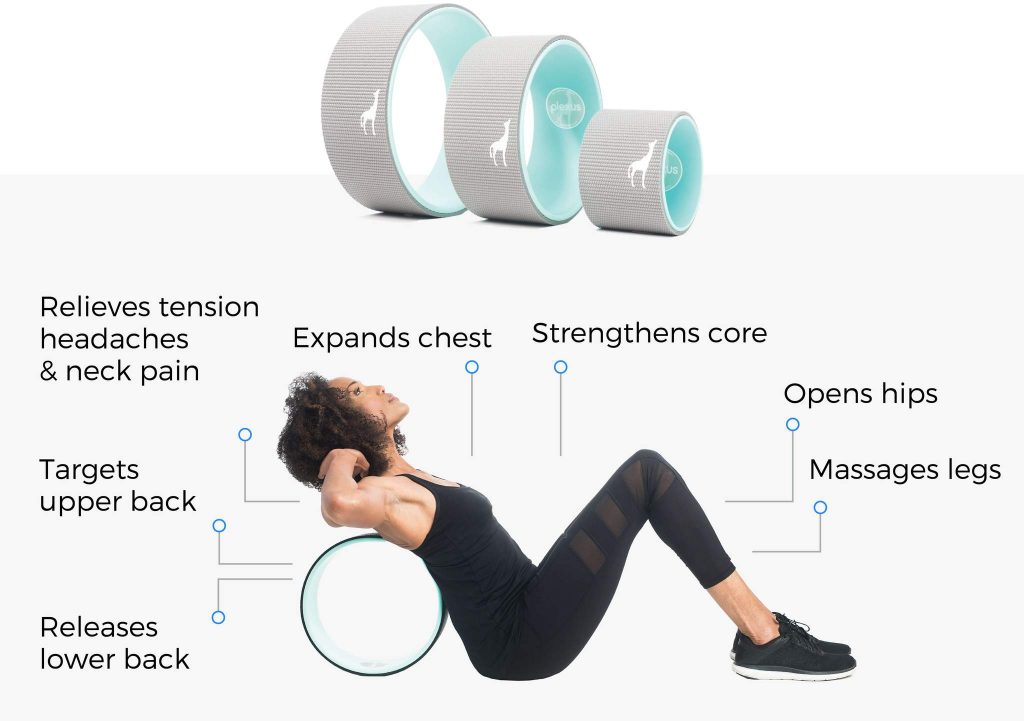 Do you suffer from upper or lower back pain? The Plexus Wheel has a solution to ease that pain! Available in three different sizes, that target three different pressure areas. "The Plexus Wheel is specifically designed to target both the thoracic and lumbar regions. The Plexus Wheel is designed to follow and fit the natural curves of your spine and correct what you have mistakenly been doing all day. The curvature of the wheel is able to follow the natural curvature of your back and resurrect the healthy S-curve shape. The width and diameter of the wheel are specifically made to fit in between your shoulder blades and allow a deep-enough stretch to create the curve as you roll-out. A stronger curve means a stronger and more mobile upper back."
Buy now at Chirp relieve tension today

IDEALFIT Core Full-Length Leggings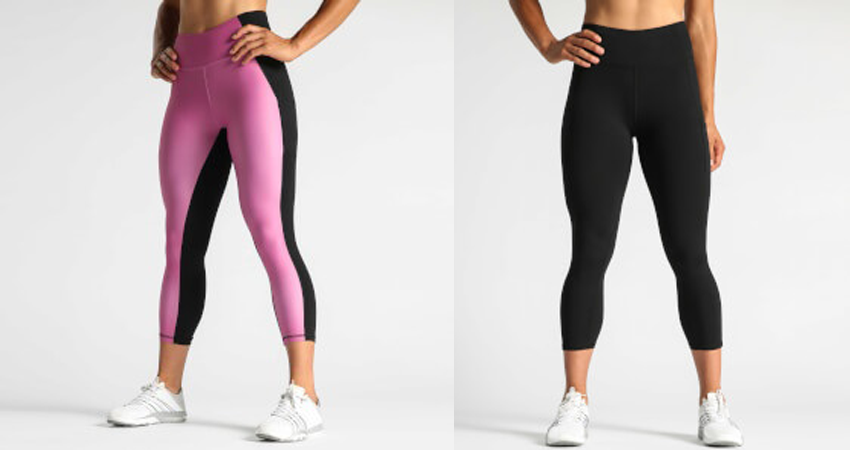 Off to the gym in my IDEALFIT core full-Length leggings. Beyond blessed to have these leggings in my life right now! The butt contouring seams were the selling point for me. Ladies, come on we all love our booty in the gym, Right! The curved seam below the waistband contours your bottom to give it that extra pop. The details are amazing! Pair it up with a Red IDEALFIT ATHLETE HOODIE  and you're set for the day.
Slimming and Shaping: provides the support in all the right places and hides any imperfections.
Squat Proof: perfect for all workouts, no riding down, and never see through.
High waisted: slims the hips, contours the booty, and fits perfectly.
The Waistband Pocket: a hidden pocket perfect for gym pass, card, and key.
Colors: Tropical Print, Navy, Black, Grey.
The Fabric Content: Main-88% Polyester/12% Elastane.Machine washable, do not bleach, do not tumble dry, cool iron, do not dry clean and do not iron on print.
Buy today, contour your booty tomorrow FIT IDEALFIT

Mother Erth Artisan's Choice Tote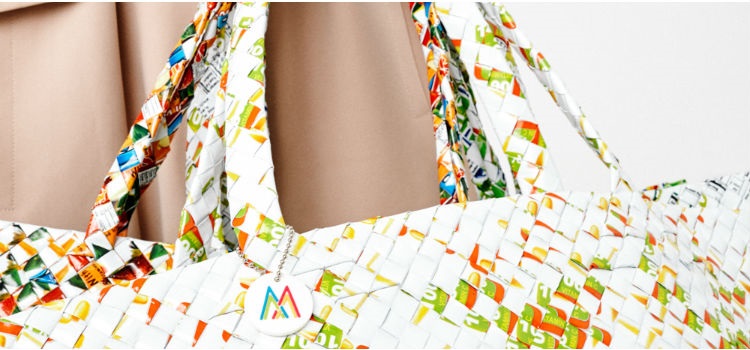 It is rare to find fashion accessories that are not only functional and look attractive but that also protect the environment–making you feel good about yourself when you carry it. That is why the Artisan's Choice Multicolor Tote from Mother Erth is making a huge splash as a sustainable fashion brand.
These totes not only make a bold fashion statement but are created completely out of upcycled materials. The double layer weave and aluminum plastic used in creating them are surprisingly light and tough, making them ideal go-to bags. Mother Erth's totes come in two color options, white and Artisan's Choice Multicolor. Artisan's choice means that you get surprised with a tote that has it's own one-of-a-kind color pattern. You can always include a note with your order and ask for your favorite colors to be included.
You can shop the multicolor tote on Amazon or learn more about Mother Erth and see other handbags on their website www.mothererth.com.

Brush Hero Master Set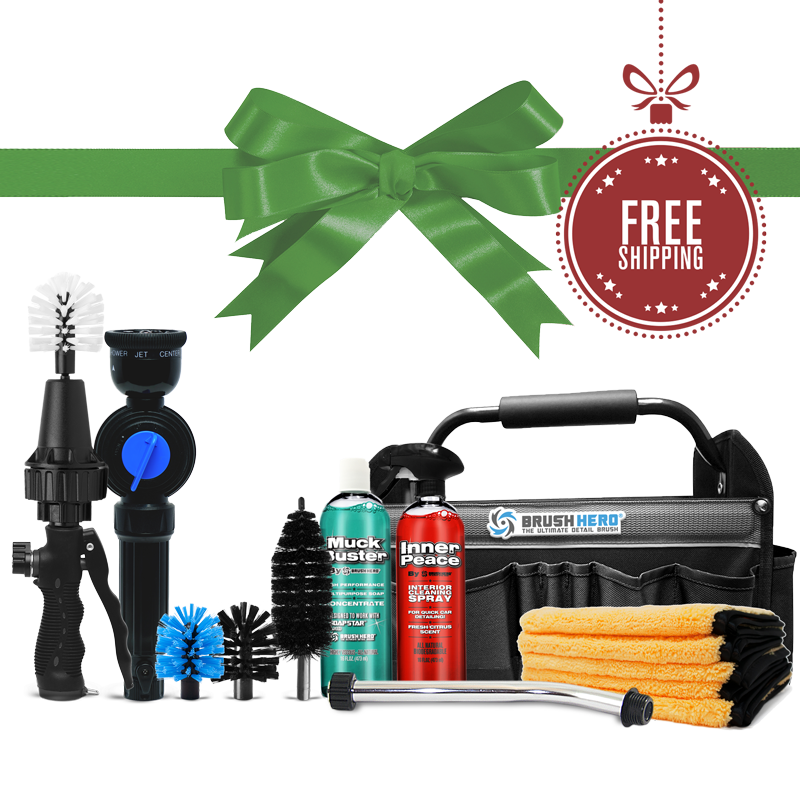 Make cleaning the car less of a chore and more of a joy with the Brush Hero Master Set. This detailing set was originally designed as a wheel brush, but it does so very much more! With multiple brush heads that handle the light work, heavy duty cleaning, and even get into tight spaces, there's not much you can't clean with the Brush Hero. Whether you're shining up a car, bike, or truck or just need to do a good cleaning of your grill and patio, this set has everything you need! When you're done, keep everything together in the handy, multi-pocket utility bag that is naturally draining, allowing you to easily store your Brush Hero in between uses. This is a perfect gift for anyone in your life who loves to have great looking vehicles and more!
Available at Brush Hero

Luci Inflatable Light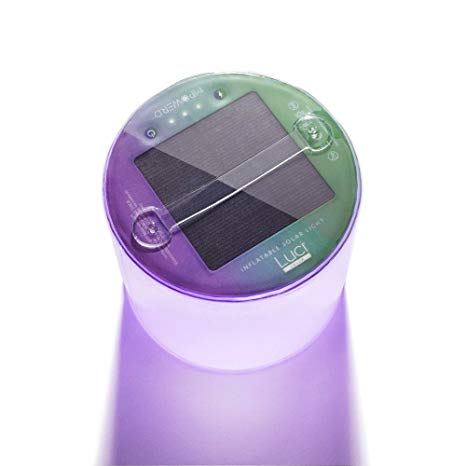 Choose your mood between 8 brilliant hues or just cycle through the colors. With its lightweight design, you can take it anywhere pool, shower, concerts, and last up to 24 hours on a full charge.
"Why settle for one color when you can have eight? Choose the mood by setting a color, or cycle through them all in sequence. Like all Luci lights, it's waterproof, lightweight and completely solar. So go ahead, throw it in the pool, bring it to that concert, and turn your kid's bathtime into playtime. Just the right accessory to deck out your dorm room, or string some together and take your party to the next level. Home decor never looked so colorful."
Available at Mpowerd

Rise Brewing Company Nitro Cold Brew Coffee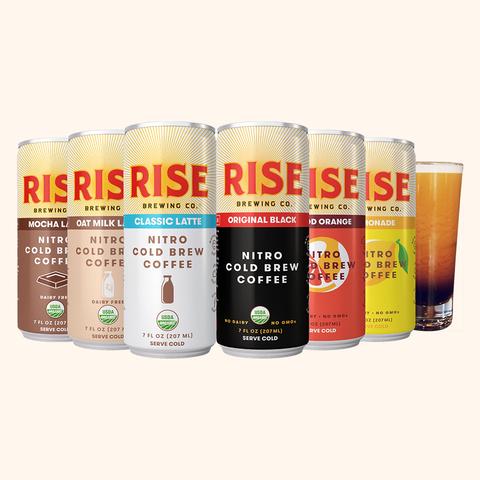 If you have a coffee lover on your list this holiday season, Rise Brewing Company's Nitro Cold Brew Coffee will be a welcome treat. These unique cold brew coffees are infused with nitrogen and made with organic coffee. These coffees have 1.5 times the caffeine of standard coffee and an amazing, rich flavor. The beans are naturally sweet and they use no harsh chemicals or additives. Choose from Original Black, Oat Milk Latte, Mocha Latte, Original Latte, Blood Orange, and Lemonade or pick up a variety pack and let them decide which is their favorite. It's a gift worth waking up for on Christmas morning!
Available at Rise Brewing Co.

EdenPURE® Airdog®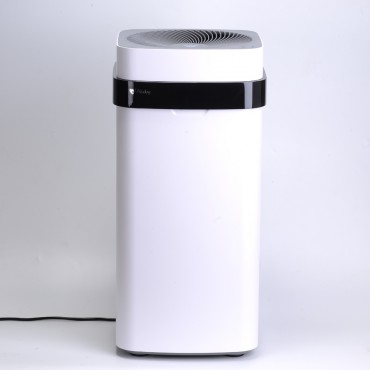 The air in our homes should be as clean and pure as possible, but with chemicals, pollutants, and allergens everywhere you turn, chances are that you're breathing in a lot of nasty elements. The EdenPURE® Airdog® was designed to remove 99.9% of the contaminants, allergens, bacteria, and more from the air in your home. With this silent unit, you can clean a 300 square foot room in just 20 minutes of particles as small as 14.6 nanometers. The EdenPURE® Airdog®'s five stages of purification will give your family the gift of breathing healthier air, all throughout the year.
Use the code momblog on your purchase at EdenPURE for a 10% discount.

November Rain Ponchos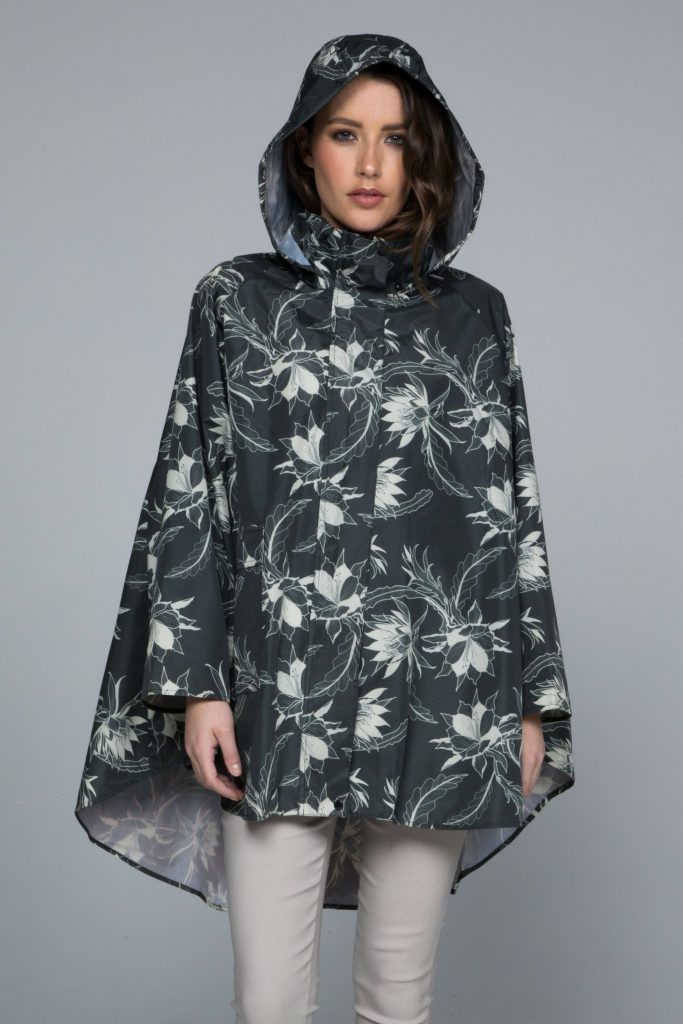 Stay dry and stylish at the same time with a gorgeous November Rain Poncho. Having functional rain gear is a necessity for everyone, but that doesn't mean that you have to sacrifice style. With several stunning colors and patterns to choose from, these ponchos deliver as much in function as they do in fashion. Made of Satin Polyester and lined with strong waterproof backing, you'll be able to handle the rain while still looking your absolute best. November Rain Ponchos come with a storage bag that allows you to take your poncho along easily, so you're ready for changes to the weather at a moments notice. Definitely a gift to be appreciated!
Available at November Rain

Maxwell Scott Wallets
A classic, leather wallet is something that is an accessory staple for every man. Maxwell Scott wallets are sharp, classic Italian leather wallets that provide function and protection for everything from cash to cards to coins and more. There is a wide range of styles and colors available so you can find just the right wallet to suit his taste and style. Each wallet is made of handcrafted leather from Italy and can be personalized. This is a gift that will stand the test of time, proven by Maxwell Scott's 25-year warranty. Replace his tattered old wallet with a luxury wallet this holiday season.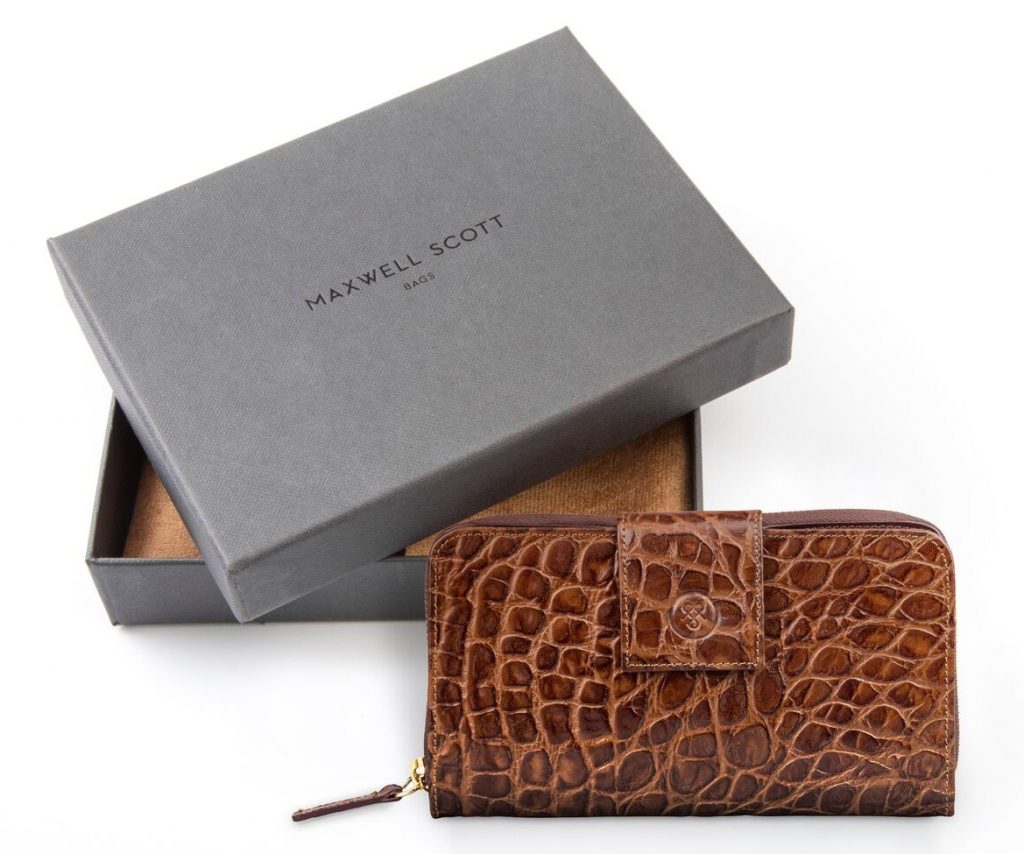 Available at Maxwell Scott

PeachSkinSheets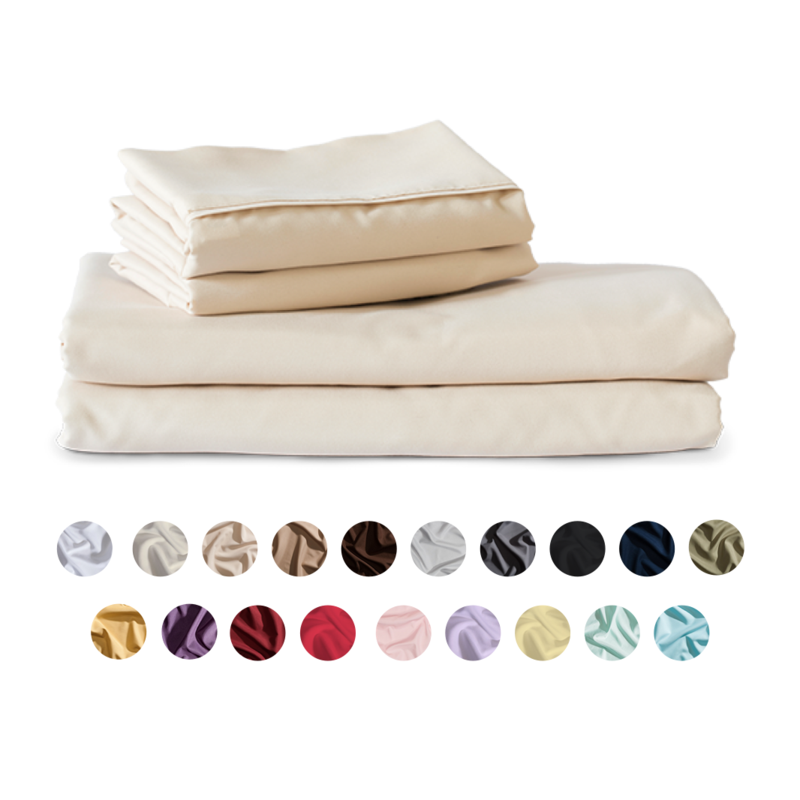 PeachSkinSheets are the answer to the prayers of many who are hot sleepers and others who are just looking for a comfortable night's sleep. Smart fabric helps to keep hot sleepers cool and those who tend to be cold, warm and comfortable. The fabric is designed to wick away moisture when you sweat, similar to athletic wear. But you don't have to sacrifice the feel of high thread count sheets to get such wonderful features! PeachSkinSheets have the softness and feel of 1500 thread count sheets, making it simply luxurious to crawl into bed each night.
Available at PeachSkinSheets

Oliver Benson Diaper Bag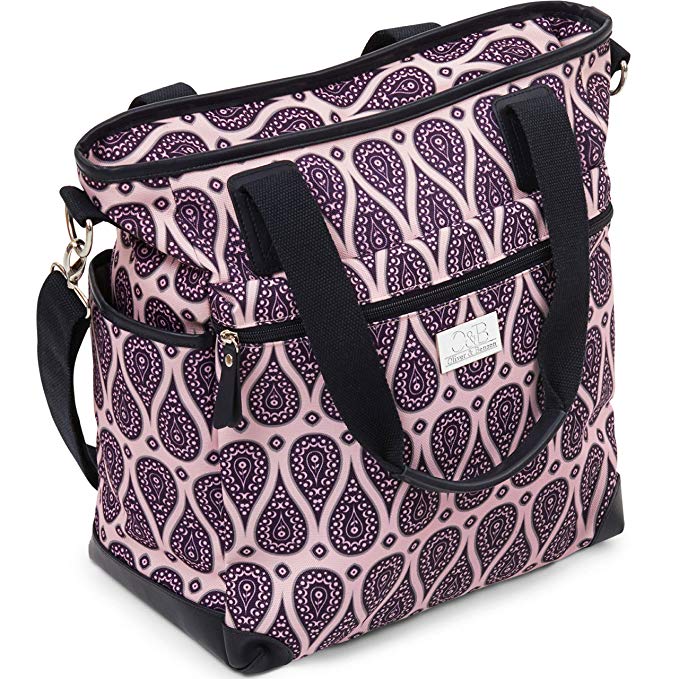 Traditional diaper bags are so boring. What if your diaper bag didn't have to look like a diaper bag? The Oliver Benson diaper bag looks more like a regular bag than a diaper bag. It's lightweight, made from non-toxic fabrics and is spacious enough for all your baby essentials. It can even double as a purse when you  need it to. Any new mother would love this stylish, well-made diaper bag!
Available on Amazon

Armitron Watches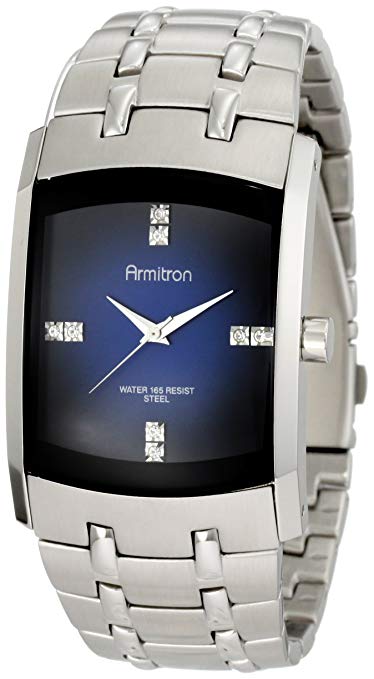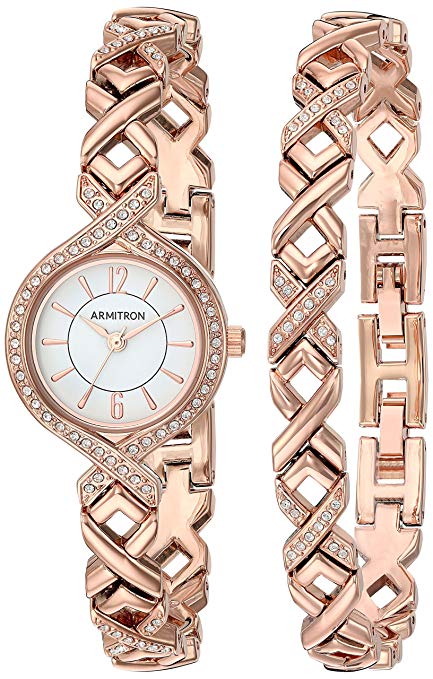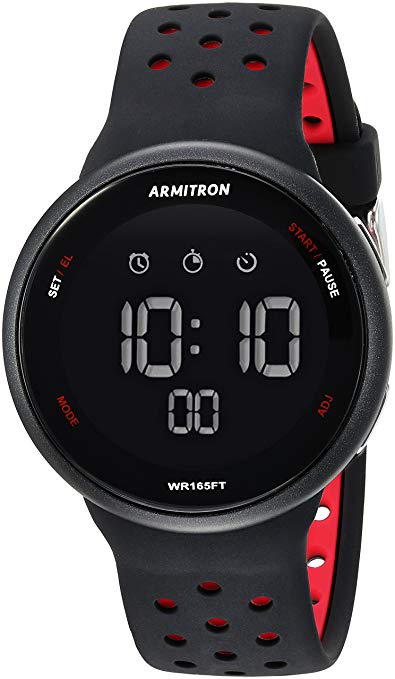 Clocks may be everywhere, but nothing can replace the timeless look of a watch. Not to mention, you can't always rely on your phone. Whatever your style, Armitron has a watch for you. They offer a huge variety of men's and women's watches in a vast array of styles — analog and digital, sport and classic, metal and leather. They even have solar powered watches! Armitron watches match quality with affordability, making them the perfect stocking stuffers and gifts this holiday season.
Available on Armitron

Sensory Goods Weighted Blanket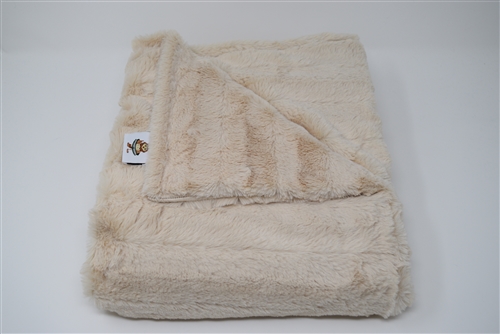 Autistic and special needs children often need extra love and attention. It is often very difficult to calm a special needs child and parents can sometimes get frustrated. Enter Sensory Goods. Sensory Goods has a wide variety of sensory products to help soothe sensitive children, but nothing quite compares to their weighted blankets.These blankets are hand made, ensuring maximum quality. They're filled with glass beads, evenly distributed throughout the blanket. They're machine washable and available in many colors and patterns. Give the gift of peace to somebody this holiday season with a weighted blanket from Sensory Goods.
Available on Sensory Goods

Rawhyde Leather Goods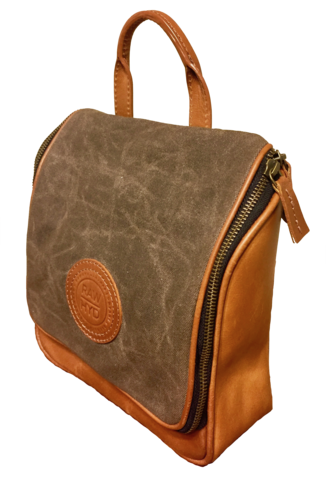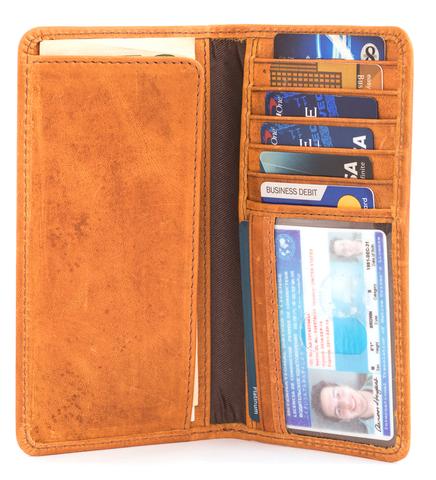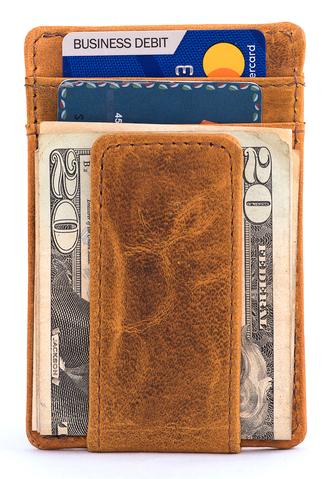 My husband and I absolutely love the smell of real leather! Who doesn't? It's earthy scent is synonymous with good quality. At Rawhyde Leather, they offer a variety of premium leather wallets and bags. Their bifold wallet has plenty of room for everything you'll need on your travels and in day-to-day life. Their minimalist wallet holds only the essentials and includes a money clip. If it's a travel bag you're looking for, look no further than the two-tone, full grain leather toiletry bag. It's the perfect size for all your travel needs. And it's durable, so you know it will last. I've already checked this one off my husband's wish list!
Available on Rawhyde Leather

RefuSHE Scarves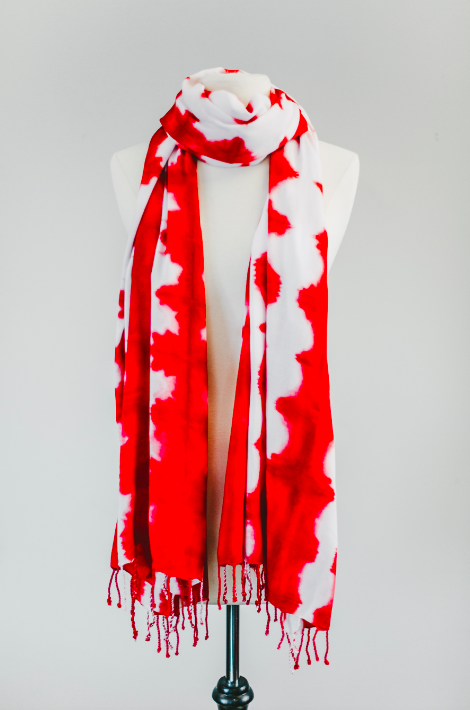 How would you like to look fashionable and make a difference? Now you can do both with this gorgeous collection of hand made, hand-dyed scarves from RefuSHE. Available in crimson, indigo, dusty rose, hibiscus, stormy grey ,and more, these scarves are beautiful and practical. The best part is that 100% of all proceeds go towards helping African refugee women receive shelter, education and medical care. So this Christmas, give back and keep warm with a scarf from RefuSHE.
Available on RefuSHE

Hamswan VR Headset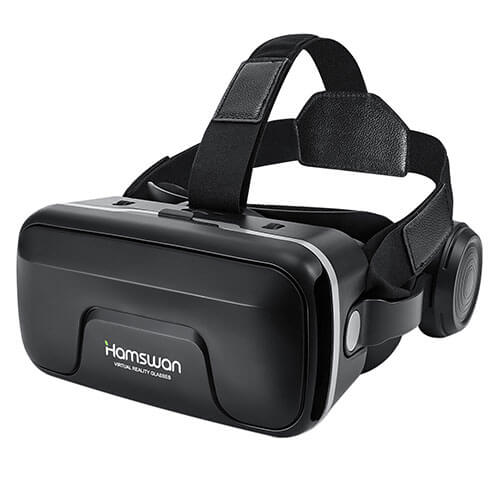 Escape from reality in the most high-tech of ways with this Virtual Reality Headset from Hamswan. This all-in-one unit includes headphones to make your VR experience even richer. You'll feel like you're immersed in another world as you experience video and gaming like never before. The Hamswan VR Headset has an adjustable ergonomic strap, plus adjustable focal and pupil distance, making it easy to find the right fit. This unit fits most phones with a 4″ to 6″ screen size, while the headset attaches through a standard 3.5mm headphone jack.
Available at Hamswan
PAGE 1 2 3