Perfect gift to keep from freezing this coming Holiday Season – Beard Head®, the first ever bearded head-wear brand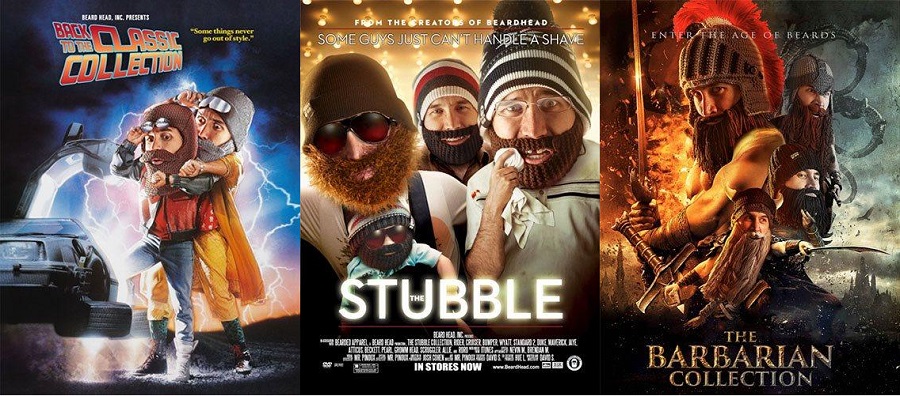 This year take it over the top with Beard Head®. With nearly endless collections, it won't take long before finding the perfect gift this Holiday Season with Beard Head. Beard Head is the perfect accessory to keep you and your loved ones warm all Winter long. "The Barbarian Collection has arrived! The mightiest of all the Beard Heads, the new Barbarian Collection sprouts epic manliness from a seemingly endless explosion of powerful hair bursting forth from your face! Introducing our "Stubble" Collection! Do you love our Beard Heads, but want something a little shorter? Our Stubble Collection is a perfect combination of rugged and sophisticated! Our timeless Classic Collection is the perfect way to keep your chin, cheeks, and upper lip toasty warm! With an impeccable mustache, burly beard, and a variety of colors and styles, you can't go wrong!" Available at Beard Head

Get your children back outside this Holiday Season – Flybar Pogo Trick Board, Swurfer Kick, and Pogo stick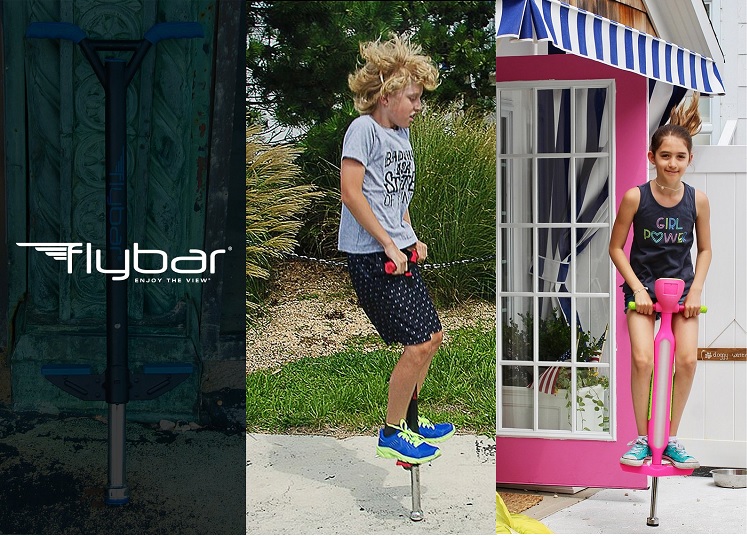 Bring the outside back into your kids' life this Holiday Season with Flybar! It's great interactive toys like this that interest me. A lot of kids are inside glued to the television. Flybar brings a modern touch to classic toys that never left. Kids can enjoy swinging from a tree branch with the Swurfer Kick. Which will have them surfing the air in no time. Maybe they want free roam with their new toy. The interactive iPogo Jr. would be the perfect gift to get them bouncing around. Looking for something that might help release some of that energy. Then the Pogo Trick Board is just perfect for them. Not only are all these toys fun to play with. Flybar is a great way to get the kids back outside burning off that energy and building social skills.  "Flybar has been around since 1918 and has since then been known as the Original Pogo Stick Company. We have been working tirelessly to bring you new and exciting products beyond just pogo sticks. To date, Flybar has since moved beyond just being the top pogo stick company, into an all-around sporting goods company. New research and development continue to bring you fun and exciting new products. Our team is continuing to grow and we can't wait to show you where Flybar is going." Flybar, Since 1918. Available at Flybar

Encourage learning with your children this Holiday Season – Teach My: Fish & Learn Yoga Mat Set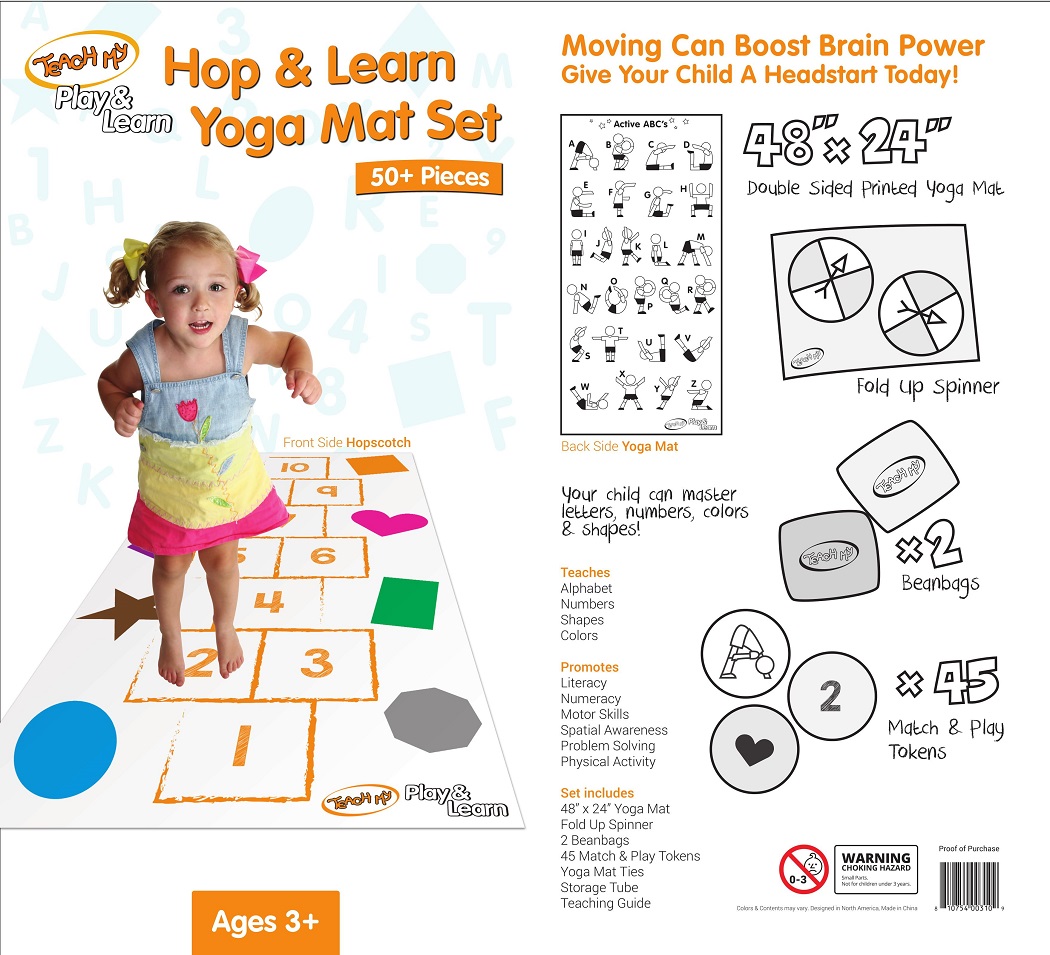 What better time to teaching your children about education than on the holidays. The Fish & Learn Yoga Mat Set is a 60+ piece sure to help you interact with your children. Helping educate your child with different shapes, colors, numbers, and even the alphabet. On top of all that, The Fish & Learn Yoga Mat Set help to promote motor skills, problem-solving, literacy, and many other social skills as well. It's never to late to start educating your children. So don't waste any time, get your Fish & Learn Yoga Mat Set today. To help educate and socialize your children now while they are young. The Fish & Learn Yoga Mat Set is a great way to get started with your children early. Helping to also promote quality social time with the family.  The Teach My Yoga Mat Set – Fish & Learn is designed to encourage active learning. Research has shown that children who move while learning may absorb more. Plus, physical activity is important for a healthy mind and body. "Your child can master the alphabet, numbers, shapes, and colors, while on the move! With a coordinated yoga mat, magnetic fishing rods, magnetic fish and inflatable dice, your child can have so much fun, they won't even realize they are learning!" Teach My: Fish & Learn Yoga Mat Set available at Amazon

HeroDive Mash Machine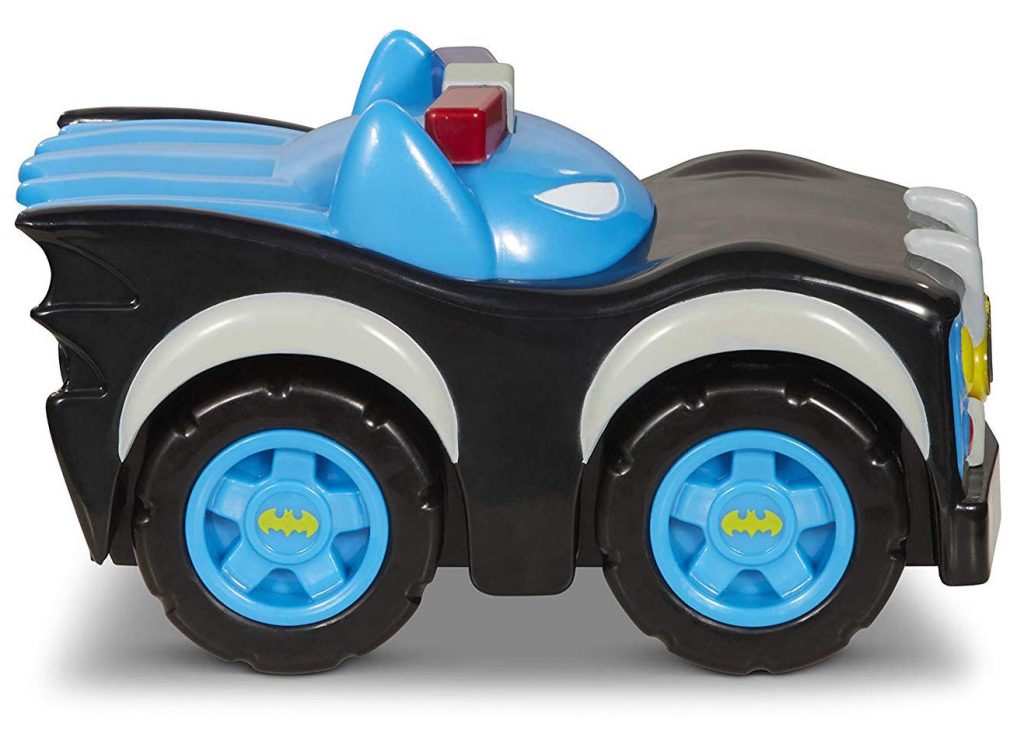 Vroom… Vroom… rev up the engines with the all-new HERODRIVE DC Super Friends Collection. With preschool-themed character vehicles inspired by the DC characters such as Batman, Superman, The Flash, and more. "HERODRIVE Power Pals plush vehicles with wobble wheels and sounds for the youngest preschoolers; Signal Squad, a collection of DC Super Friends-inspired stylized vehicles, each projecting its DC Super Hero's logo; and the Batman Racer motorized vehicle with lights and awesome Batman and Batmobile-inspired sounds." Get yours today at Mr. Toys Towworld.

MAX 759 Piece Build More Max Bricks And Figures
Imagine, build and create a dreamland with your little one with these fun Max figurine packs. "Load up on all your favorite characters with the MAX Figurine Pack, including 15 interchangeable Figurines. Create your own world filled with aliens, pirates, ninjas and much more. Includes 15 character figurines, which are fully compatible with major building brick brands." Compatible with other major building brick brands includes 15-20 additional characters and interchangeable building blocks. Let your imagination run wild with Max building block figurines.
Need to enlighten that imagination? Have a little engineer on your hands? No, worries with the with "MAX Build More the premium toy construction blocks that rock! MAX is giving you MAX quality at MAX savings! Get 759 high-quality bricks to create to the MAX! Available in various bulk packs and fully compatible with other major building brick brands. We got you covered, as your MAX bricks come in a handy MAX storage box with a locking lid for easy picking up and putting away. MAX Build More has cracked the click formula for complete compatibility with other brick brands at a fraction of the price. Let your little builder experience new ways to build, create and design with the newest brick that gives them more and saves you money." Need more figures to complete your build? No problem, add the MAX Build Figures to your purchase. MAX Build More 15 MAX Figures

TONKA Tinys Construction Site Carrying Case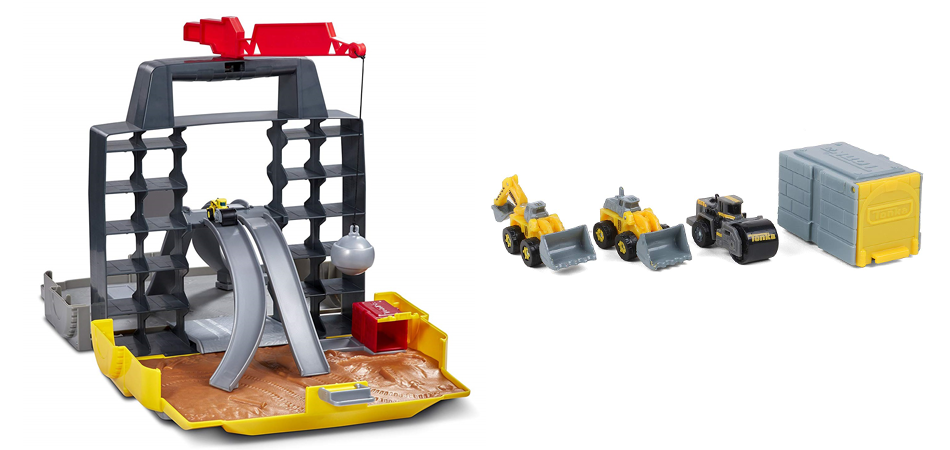 On the go a lot? Have a child with an explosive imagination or the need to dig and build wherever you go? No, worries! The TONKA Tinys Construction Site Carrying Case is here to say the day! "Stow and go with the Tonka Tinys Construction Site Carrying Case Playset that is great for travel and provides hours of fun! Stow your Tinys vehicles, fold up the case, and use the easy-carry handle to transport up to 20 Tinys vehicles wherever you go. Open up the case to unfold the construction-themed playset that includes 1 exclusive Tinys vehicle, 1 garage, 2 slides, 2
bridges, and a wrecking ball so you can build up your Tinys garages and then knock them down to rebuild." Currently available on Amazon. Don't forget to pick the some Tonka Carry Case at Amazon and don't forget Tiny Builders for the stockings!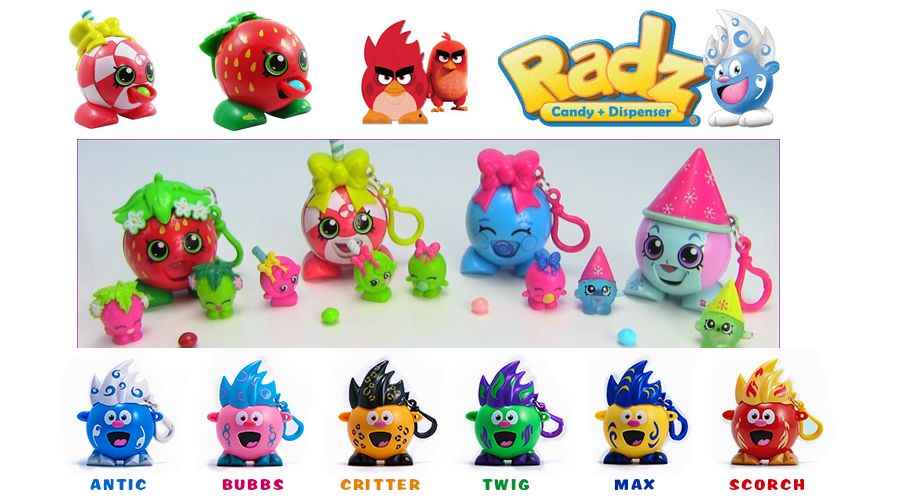 Make your child's candy fun this holiday season with Radz candy dispensers! Available in a variety of unicorns, dinosaurs, DC superheroes and winter characters like, kids and adults alike will have a blast with these adorable little candy dispenser that can double as key chains. Each Radz dispenser also comes with a mini poster and collectors booklet. Add some Radz to your kids' stockings today!
Available on Amazon

Tonka Power Mover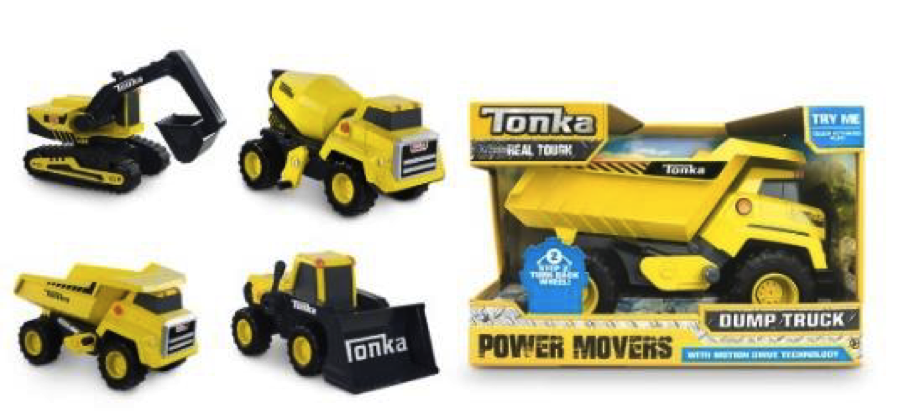 Tonka toys are an all American favorite among young kids. Designed for boy or girls Tonka has made its way into Homes for centuries! Defiantly testing time! From the traditional Steel to the popular light and sound vehicles, to Diecast models, Tonka is one trademark that keeps testing the limits of time. Passed down from generation to generation, nothing is better than playing with your old Tonka Diecast with your own grandkids! Keep your memories live through the years, with a Tonka that's built to last! Buy now at Amazon!

ALEX DIY Paper Swirls Swirl Station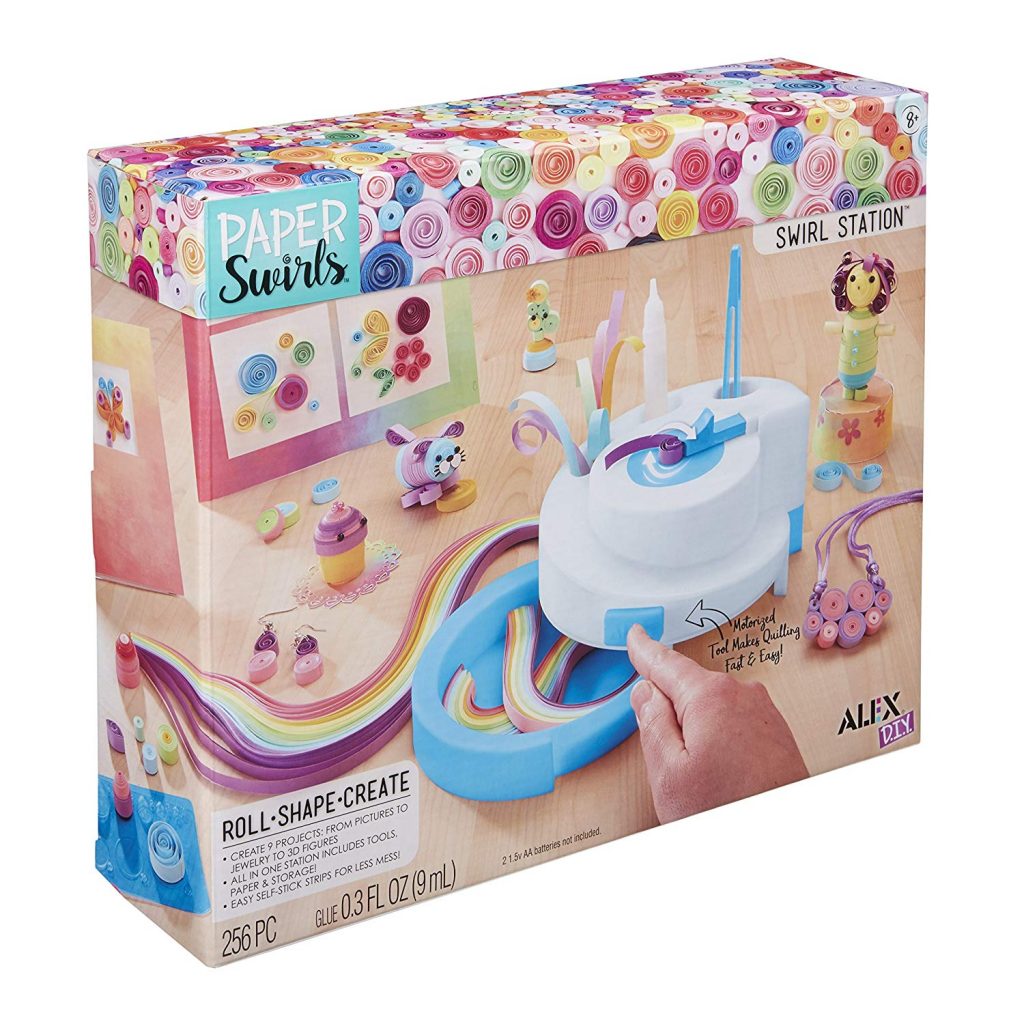 Time to sit and relax with your little one. Watch as your child's imaginations come alive! With the ALEX DIY Paper Swirls Swirl Station, the possibilities of design are endless. "Curl paper strips into coils to create adorable paper characters, cards, jewelry and more. One touch operation allows you to swirl paper in the blink of an eye. ALEX DIY PAPER SWIRLS Swirl Station introduces young craft enthusiasts to the world of quilling; making art with rolled paper strips. Make art, cards, toys, jewelry and more with 200 colorful strips of paper. The Swirl Station makes quilling easy by rolling the strips in seconds, with the push of a button."
Available on Alex Brands get yours today.

Thames and Kosmos Pepper Mint Sea Voyage
Not only is this a magical journey full of expeditions. But one that enhances mechanical physics, electric circuits, and physical science principles related to water and air. What a way to spend time together with your child while sneaking in some educational exercises. "In this story-based STEM kit, Pepper Mint accompanies an expedition to the Bermuda Triangle. Soon she discovers that the ocean water there behaves in strange and unexpected ways. When the onboard systems of the research vessel fail, Pepper Mint figures out how to use water to make simple hydraulic machines and conduct experiments with pressure and density."
Available at THAMES & KOSMOS

Wild Pixy Magical Fairy Set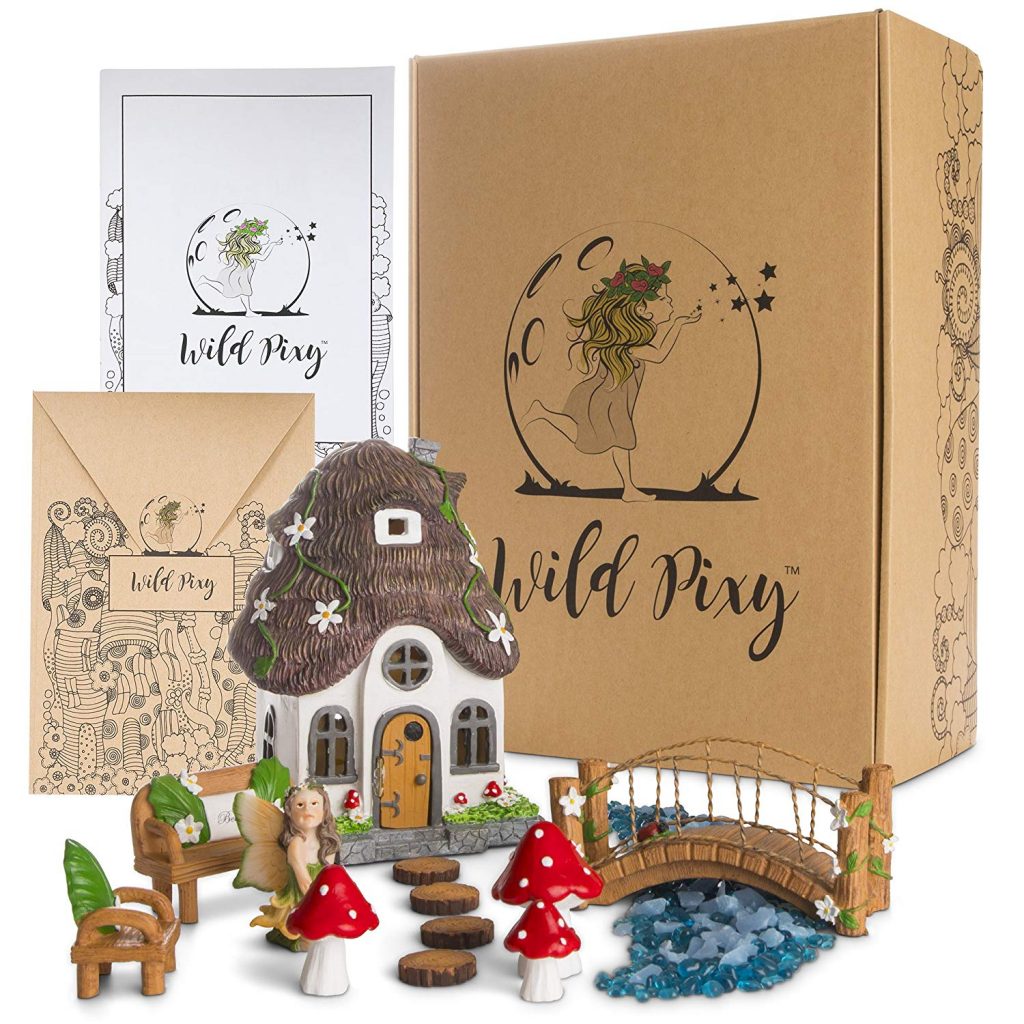 Create an enchanting miniature fairy garden with this whimsical Wild Pixy Magical Fairy Set. The weatherproof, resin home makes any miniature garden magical. Imagine this whimsical set tucked among plants and flowers. The 13-piece figurine collection includes a hand-painted miniature fairy, a bridge, a solar powered cottage with glow-in-the-dark stones and patio furniture.
Curb Appeal
Encourage horticulture and nature among children
Quality craftsmanship
Mystical by night & charming by day
Available today on Amazon

Ooly Sketchbooks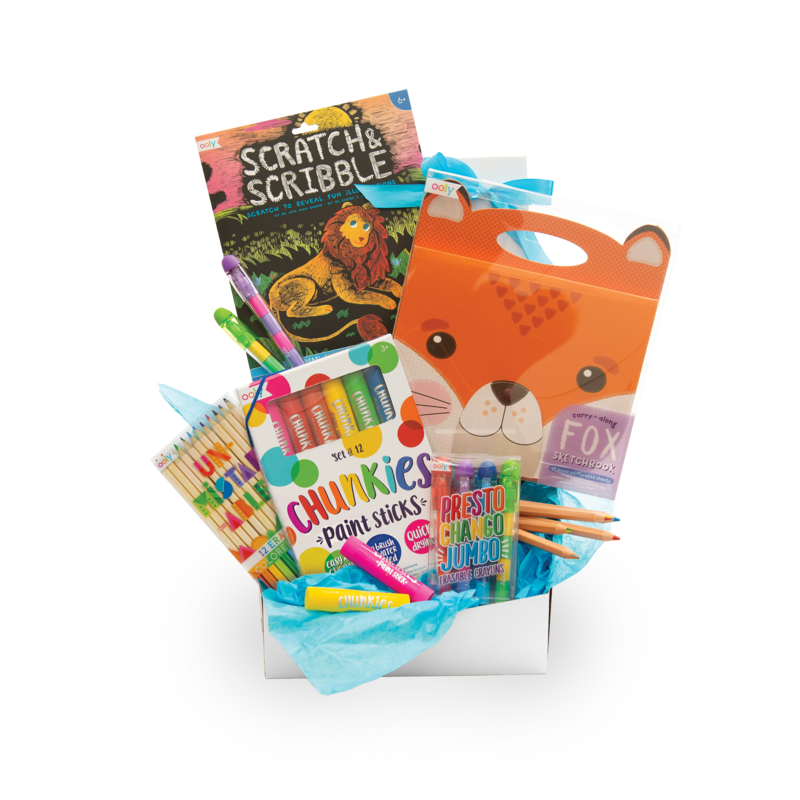 A sketchbook filled with imagination puts that vacation trip into perspective, through your child's eyes. Let your kids draw what they see on vacation, with these fun sketchbooks from Ooly. But, don't forget to add the accessories, defiantly a must have to add color, bling and defiantly ones style. Choose from a variety of sketchbooks; fox, dog or cat, scratch & scribble books, add brilliant bee crayons, Switcheroo color markers, Sketch & Color colored pencils, Big Bright Brush markers, Chunkies paint sticks and my favorite of all the Creatibles window art kit.
Give & Get Happy today with Ooly

Oliver Benson Diaper Bag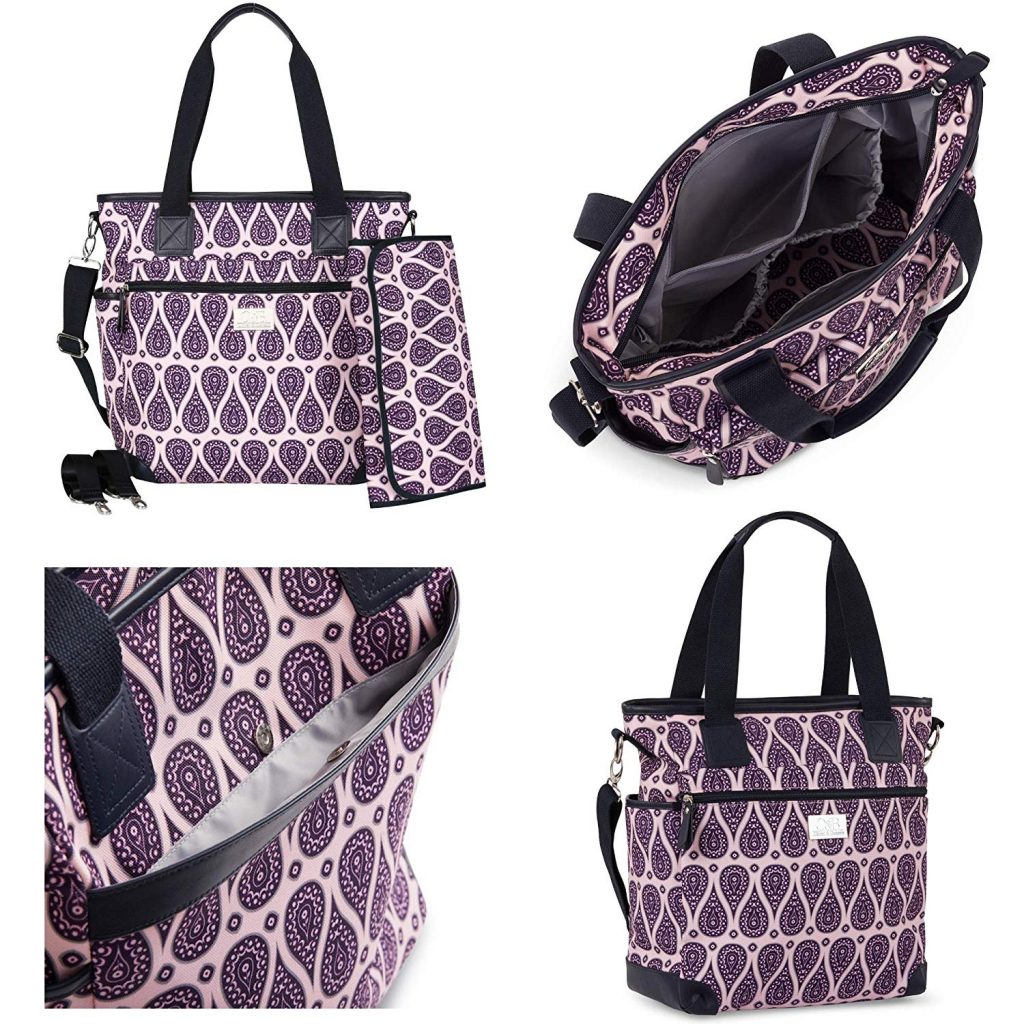 The Oliver Benson Diaper Bag , absolutely holds everything! Love that the bottom of the bag is not canvas and it's a material that you can wipe off if it gets dirt on it from puddles and the little ones mistakes. This bag is tough, and doesn't sag or cave in when overloaded. I like the side pockets for my water bottle and the mesh zippered pocket in the lid holds my wallet and phone so I don't need to dig for them. The best part about this diaper bag, besides the functionality and designs, is the company! In love with the company philosophy!
"Oliver & Benson is a family ran business and that means family matters. We wanted to design a bag that was both practical and beautiful. We chose non-toxic and eco-friendly fabrics and materials to help protect your family and the environment for future generations. All the fabrics and materials have been 3rd party tested for multiple stringent standards for Azo dyes, Phthalates, Heavy metals, Cadmium, Nickel and Lead. Quality Materials with your family's safety in mind."
Available today on Amazon

Dancing Hot Diggity Dog Mickey Mouse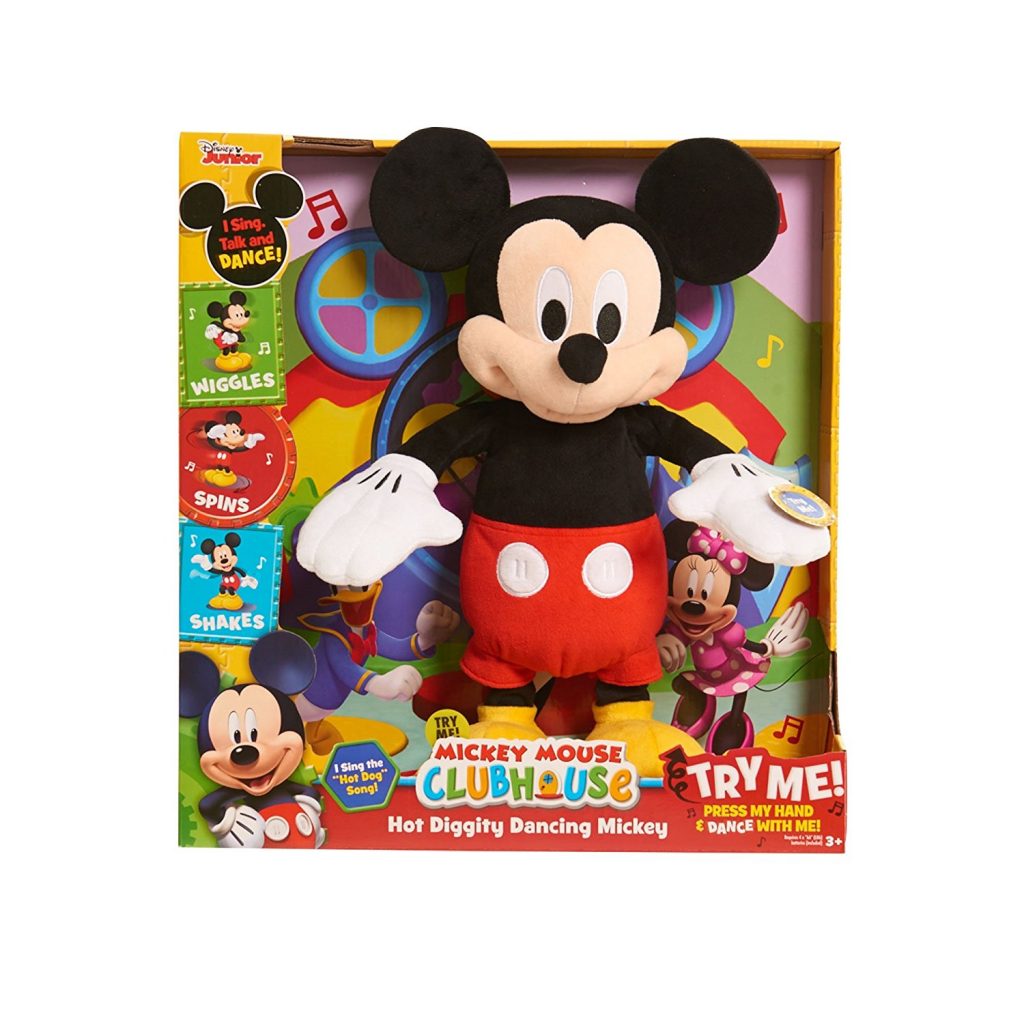 Dancing Hot Diggity Dog Mickey Mouse, loves to play and learn new things, but most of all with you. Not only can your child wrap their arms around Mickey Mouse. Just imagine the endless hours of hugging, laughing, singing, dancing and dreaming your little one will have with Mickey. Now, those are priceless moments!.
Disney Mickey Mouse Clubhouse Hot Diggity Dancing Mickey:
Mickey Mouse Clubhouse toy features 5 interactive sequences
Mickey wiggles, spins and takes a bow
Boogie to the beat, choo choo like a train, soar like an airplane and
Giggle at Mickey's hilarious jokes
Batteries included
Features the iconic Hot Dog song and dance from the Disney Junior series, Mickey Mouse Clubhouse
Kids can dance right alongside Mickey Mouse
Mickey toy is designed for children aged 3 years and older
Available Now on Amazon

Noodley LED Light Up Rainbow Teddy
This soft, furry teddy bear loves everything and everyone, but most of all, it will light up your life! Feeling a little blue, or is your little one afraid of the dark? . The Noodley LED Light Up Rainbow Teddy is a loyal friend who likes to hug and cuddle closely when you need some extra love. Don't stop there! Add the  Noodley Light Up Hat or if you like to express yourself at football games, add the Noodley Light Gloves! Shout out school spirit in style.
Light it up Noodley style!
SIMPLE OPERATION: ON/OFF
10 MINUTE TIMER
SAFETY TESTED: Meets or exceeds U.S. CPSIA, ASTM, and California
Available Now on Amazon

Josie the Great Y Max and Bear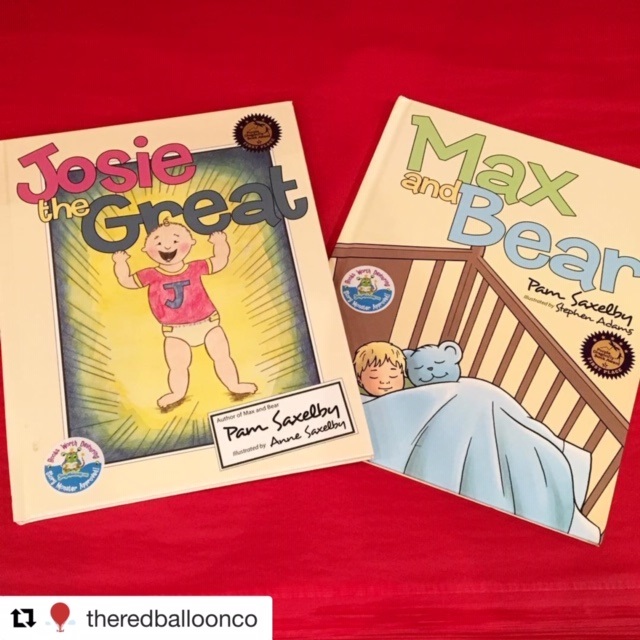 Pam Saxelby speaks to the hearts of little children in her stories. Max and Bear tell the story of two best friends finding each other at just the right time. Josie the Great speaks from a child's perspective while they work to understand just exactly what it means to discover you are going to be a big brother!
Available at Pam Saxelby 

Bulls I Toy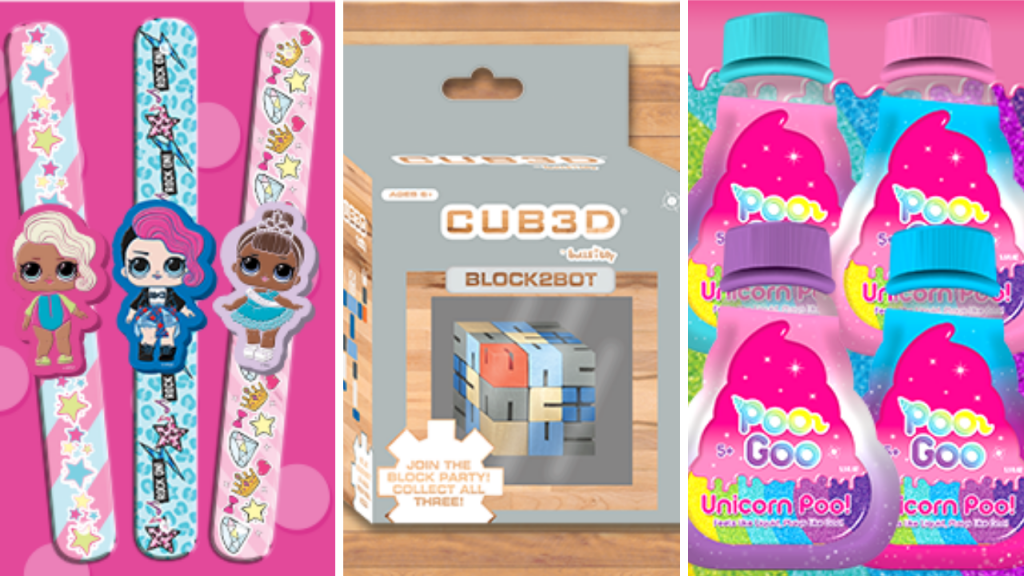 Kids love fidgety, squishy, collectible fun toys and Bulls I Toy has some of the hottest around this holiday season. Squishy toys are super popular for kids and they'll find plenty to collect with their Squish 'Ums Yummy Series 2 and Skull series, as well as their Squee-Zoo-Balls. Slime is still a huge hit with kids and boys and girls alike will love Poo-Goo Unicorn Poo and Goo Lab Putty to get their slime fix. Those who love L.O.L. Surprise! will be so excited for the collection of L.O.L. Surprise slap bands. And kids who love a brain challenge will have a blast with the CUB3D Block2Bot. There's so much to keep kids busy and satisfy the collector in everyone!
See all of these and more at BullsIToy.com

Animal Packers Rocket Backpack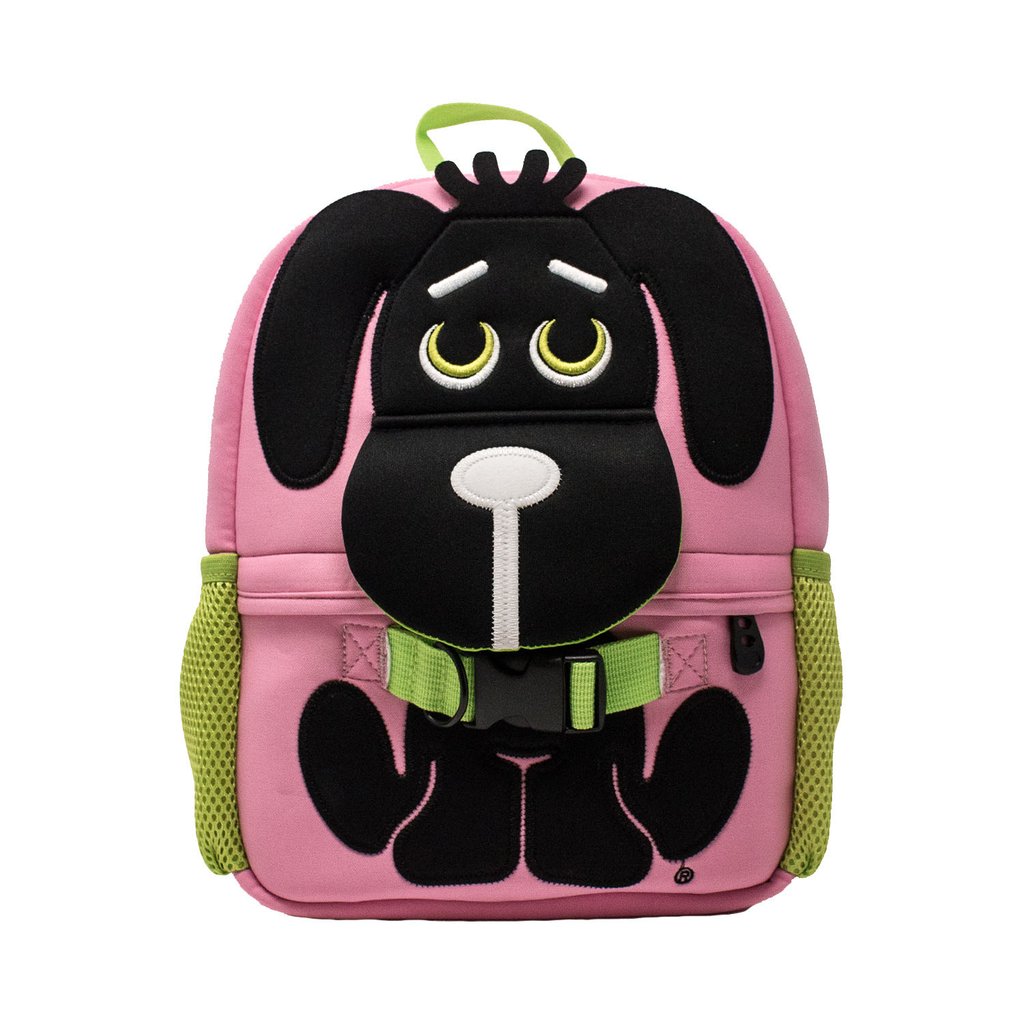 Anyone who has spent any time with a toddler or preschooler know that they tend to travel with quite a bit of stuff. Toys, snacks, random rocks and leaves they've picked up…not to mention the necessities like a change of clothes, in case of accidents. Little kids love having their own backpack, just like the big kids, to carry all of these goodies around for themselves. Animal Packers Rocket Backpack is the perfect bag for little ones on-the-go. There is plenty of room for their goodies, plus a pouch for snacks and side pockets that are perfect for drinks. The adorable doggie design comes in four colors and a care bag to use when washing. This lightweight, durable backpack is everything that moms and kids have been looking for!
Available at Animal Packers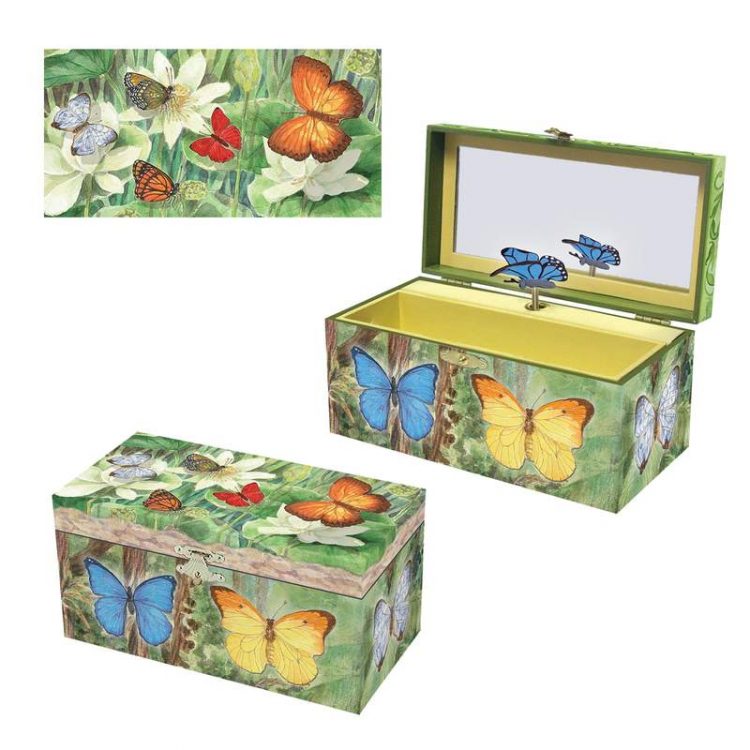 This butterfly music box is the perfect addition to any room. With its whimsical look and beautiful sounds, your child will be spinning and flying around like a butterfly in no time! Click HERE to purchase!

Santa's Dog
In this sweet rhyming book written by JoAnn Sky and illustrated by Ed Koehler, kids can follow the adventures of Santa's dog, Lance. He falls out of Santa's sleigh and finds himself in an animal shelter. From there, a military family whose father is off serving the country gives him a home. Will he stay with his new family or return with Santa the next Christmas? Read to find out! This story is loosely based on the rescue of a 3-year-old mixed breed named Sampson, who was adopted by the author as a companion while her husband was deployed to Iraq. This sweet Christmas tale will truly warm your heart.
Available at DogsAndBooks

Piki Piki Bike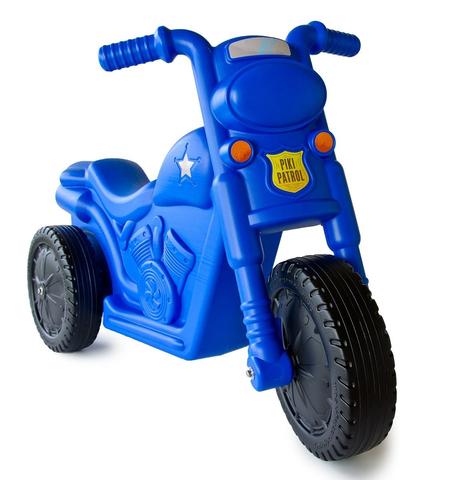 Every kid dreams of the day they get their first bicycle. Make that day come earlier for your child with the Piki PIki bike. This bike is designed specifically for toddlers, ages 18 months and up. It's made of lightweight, durable plastic and stands on it's own. No balancing required! It also doesn't require any batteries or assembly. Simply take it out of the box and it's ready for your child to ride! The Piki Piki bike makes a great holiday gift for toddlers who are brand new to bicycles. Give them the confidence to prepare for a bigger bike when they're older.
Available on Gallo Spence Toys

PAGE 1 2 3