Healthy Meals Supreme
Let's get serious about eating healthy? It's not every day that you find an expert with a chef that's willing to prepare, pre-cook and send you healthy meals via mail! Which is perfect if you have health conditions you're trying to get under control. Like diabetes or heart issues. whether you have a chronic condition, would love to lose weight and maintain it, then Healthy Meals Supreme is perfect for you. It's like having your own personal chef. There are no subscriptions required and best of all, your meals will always arrive FRESH and never frozen, which means all you have to do is heat and eat! Say yes to a healthier you today!
Available at Healthy Meals Supreme

Prepara's taco accessories
Take your Mother's Day and Cinco De Mayo gatherings to a whole new level with Prepara's amazing Taco Accessories. Prepara has everything you need to make your taco meal a state of perfection! Check out the Single and Multi-Taco Holder for assembling your tacos, the Taco Spoons to help load up your tacos, the 3 Section Taco Tray for piling up the fillings, and the Taco Savor for keeping the tortillas warm. Every day is taco day with Prepara's Taco Accessories. Check out below!


Shirt Candy
All moms deserve a special gift on Mother's Day. Treat her with one of our fun and creative matching shirts or mugs. Whether you are shopping for a new mom, grandmother or your own mother or mother-in-law – we've got you covered. Our matching family shirts and mom mugs are perfect to celebrate their special day. Bring some fun this Mother's Day with our diverse collection of Mother's Day gifts. Get your Mother's Day gift for that someone special today.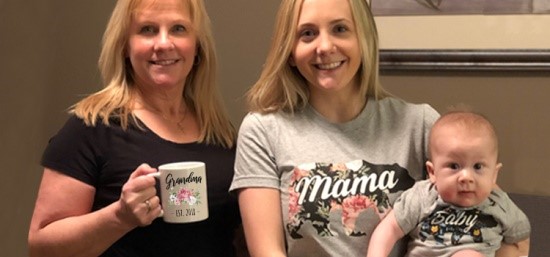 Inspirational Gifts
Not sure what to get Mom this Mother's Day? Check out Inspirational Gifts and their extensive, heartfelt, inspiring collection. From kitchenware and stationery to home goods and accessories, they're sure to have something your mom will love. Here are some of my favorites: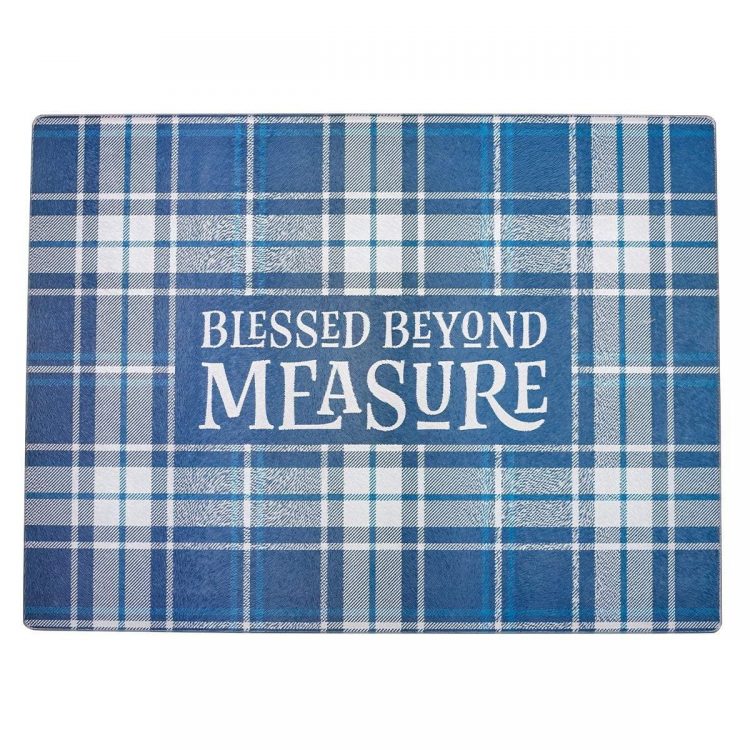 They're so affordable you can even order some for yourself or another loved one! They even offer to teach appreciation gifts, Mr. and Mrs. collections, and inspirational wall art. Let's go shopping!

TheUltimate GreenStore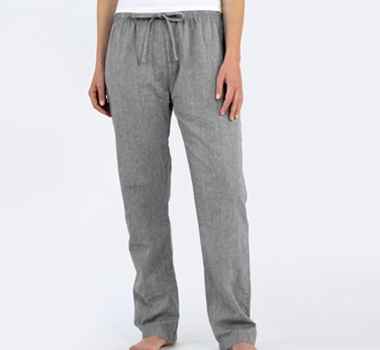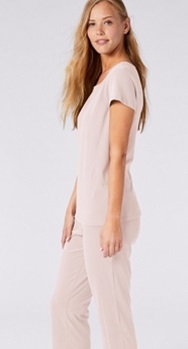 I'm all about comfort. I'm sure most of us are. But, I'm also all about organic. If I want something, and it's now available in organic, I just pass on it. When I received these awesome, cute, and comfortable, lightweight and breathable pajama pants from TheUltimate GreenStore, I was in my glory. Now, I paired these organic PJ bottoms with a comfy organic cotton jersey, and I was ready to get my sleep on. I can't even begin to express just how comfortable the pajamas are. You're just going to have to try them yourself.
Now Available at The Ultimate Green store – Jersey or Pajama Pants
Press Pause Project
Life can be one giant hustle for most moms. Finding time to take a pause is never easy. Many women suffer from anxiety. And with good reason. We have a lot on our plates. And we strive to do our best, not only for ourselves but for our families too. CBD has been known for its amazing ability to calm anxiety. My sister suffers tremendously from anxiety and recently tried CBD after a friend referred it to her. She told me over Easter Sunday that she's never felt better in her life. She states that not only did it help calm her anxiety, but it makes her feel less depressed, and helps with her general daily aches and pains. She claims she has never felt better in her life. And, oddly enough, the brand she tried was Pause! She has press paused and states she is feeling much better and getting more done than ever. She convinced me that Pause CBD Oil, creams, and capsules were so amazing that I tied them myself. I have to agree with my sister 100%. For me, the muscle and join CBD cream is turning out to be a lifesaver! If you'd like to learn more about CBD and how it can possibly help your or a loved with a variety of health issues, simply click the link below and learn more and, or purchase and give it a try yourself. You won't be sorry.
Available at Press Pause Project

Power Smokeless Grill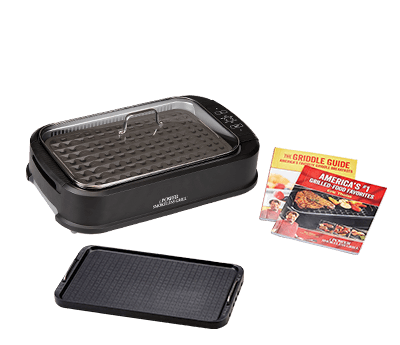 If you live anywhere north of Kentucky like I do, then you probably don't get a lot of nice days for grilling outside. Summer seems to last for only a few weeks while winter drags on and on for months. What better gift to give mom this Mother's Day than a smokeless, indoor grill? That way, she can enjoy that authentic barbecue taste all year round. Great for meats and veggies and anything else that you might throw on your outdoor grill.

Mask Moments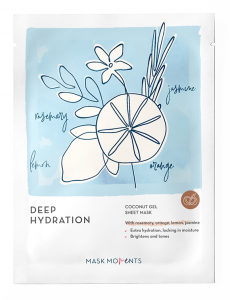 There's a fun, new way to enjoy at home facials. With Mask Moments, you can choose from a variety of "moments", including Here Comes the Bride for the days leading up to your wedding, You Had Me at Hello for a picture perfect date night and Stress Melt, to help you stay calm and distress. Each subscription plan includes a combination of anti-aging, calming, brightening and deep hydration masks.
What makes these masks so great? First, they're not made from paper-thin materials. They're made from a bio-cellulose, natural coconut fiber that feels much more natural than other face masks that make your skin feel tight and uncomfortable. Second, Mask Moments are made from quality, natural ingredients. And lastly, they don't contain any harsh chemicals, no artificial fragrances AND they're cruelty-free. Mask Moments is a quality brand that anybody can get behind. Feel good about getting gorgeous!

Wine of the Month Club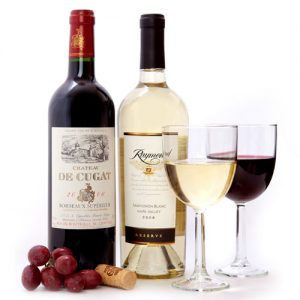 If your mom is like most moms then she probably enjoys wine. This Mother's Day, treat mom to a gift that doesn't end when the day is over. With a subscription to the Wine of the Month club she'll have access to two bottles of the best quality, most flavorful wines from featured wineries each month. Every wine is selected and approved by an independent board of wine professionals. She'll love the wine and she'll love you for it!

Beer of the Month Club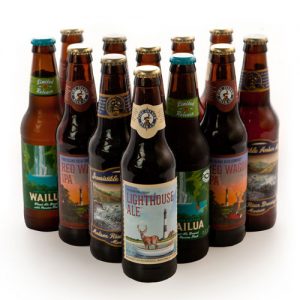 Is beer more your mom's speed? Amazing Clubs has a Beer of the Month club designed just for beer connoisseurs. Each month, two different independent breweries from around the country are featured. Members received 12 full sized bottles of beer from the featured breweries. This is a perfect way for you or mom to sample delicious beer from all over the US without spending a fortune in gas!

Coffee of the Month Club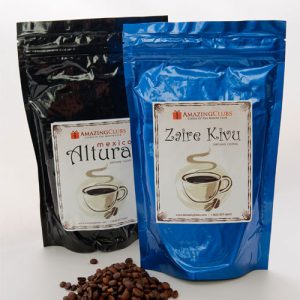 Personally, I'm a coffee mom. I love coffee so I especially love the Coffee of the Month Club. Each month, subscribers receive two new, different varieties of coffee from different regions of the country. All coffees are freshly ground from 100% Arabica beans which means you'll only receive the freshest, best-tasting coffee. Get a subscription for yourself and for mom!

Chamilia Gift Sets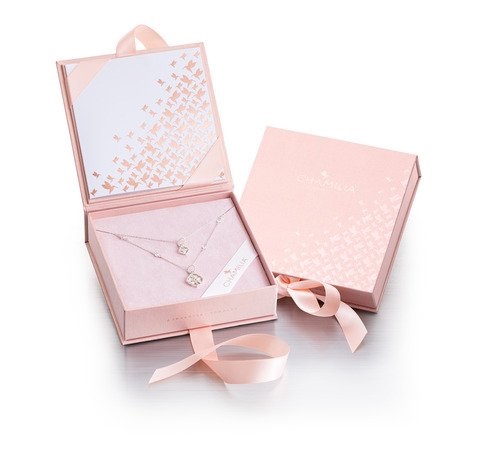 When it comes to gift giving, you can rarely go wrong with jewelry. Chamilia has hundreds of styles and collections to choose from, available in gold, silver and rose gold. Many designs feature Swarovski crystals. Build her a personalized charm bracelet from hundreds of charms. Or maybe necklaces are more her style. No matter what your mom's style is, they're sure to have something she'll love.
OOFOS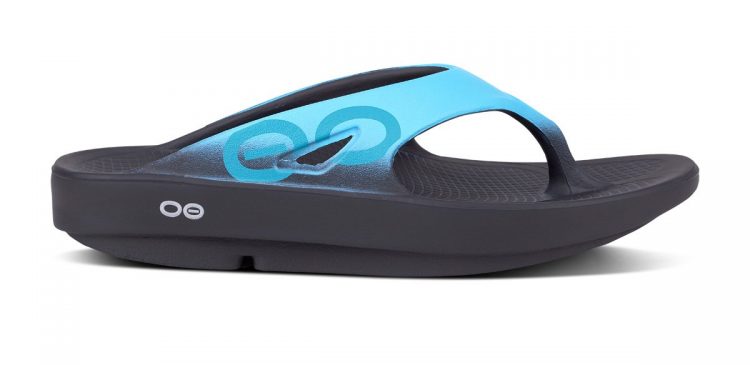 Like most women, I love sandals or flip flops. And, if I'm honest, I wear them all year long, including the winter months. Not outside exactly, but they certainly take place over slippers any day. The OOriginal sandal features revolutionary OOfoam™ technology that absorbs 37% more impact than traditional footwear foam materials to reduce the stress on your feet and joints. This technology aids in the recovery process and creates an incredibly comfortable sandal you can wear anywhere. They reduce stress on sore feet, knees, and back and they are machine washable. I love the ability to simply though them in the washer with a load and have them come out shiny new and intact. So, if you're looking for a great gift for mom this Mother's Day, sneak in her closet, find her sandal size and order her the most comfortable sandal on the planet.
Available at OOFOS

Necksmith Neck Traction Device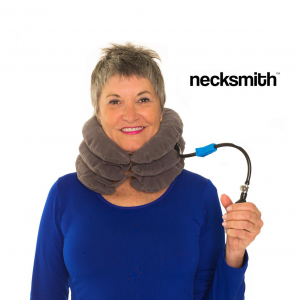 After hours of hunching over computers and smartphones and slouched in front of the TV all day, it's no wonder that most of us suffer from some degree of neck and shoulder pain. The Necksmith is designed to provide instant relief for pinched nerves, headaches, herniated discs, and general neck and shoulder pain. It elongates the neck and provides jaw support to relieve tension and pressure. It's unique, inflatable design lets you control how much support you receive and let's you adjust it to your perfect comfort level.

Healing Thoughts Fleece Throw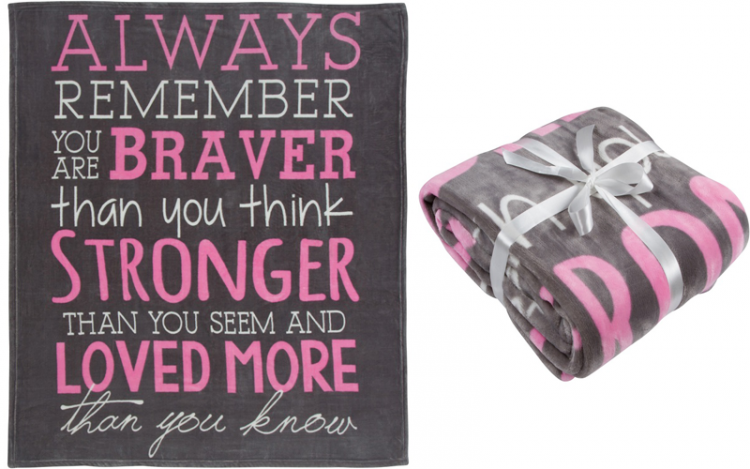 Who doesn't love blankets? This Mother's Day gives Mom an inspirational throw blanket. Covered with dozens of peaceful, comforting words, these throws will be a reminder of comfort and positivity for years to come. It's super soft, it won't pill AND it's machine washable. What isn't to love? They also make great gifts for people in recovery.

Livenza Compact Convection Oven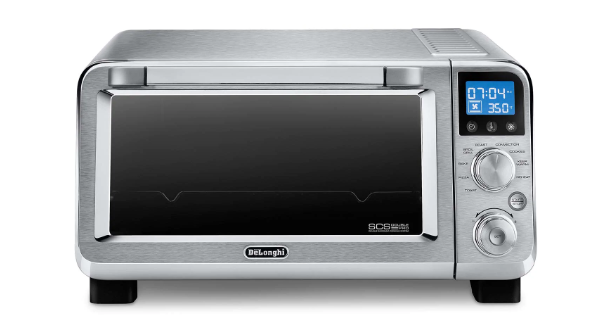 Are you tired of having to use your entire oven when you only need a small space? Are you looking for a way to reduce your gas or electric bills? The Livenza digital compact convection oven can help solve both of these problems. With settings for pizza, toast, roasting, cookies, and grilling, it's the perfect kitchen accessory for you or for mom this Mother's Day. Stop wasting time and energy and order yours today!

Sea Stones Tea Light Holder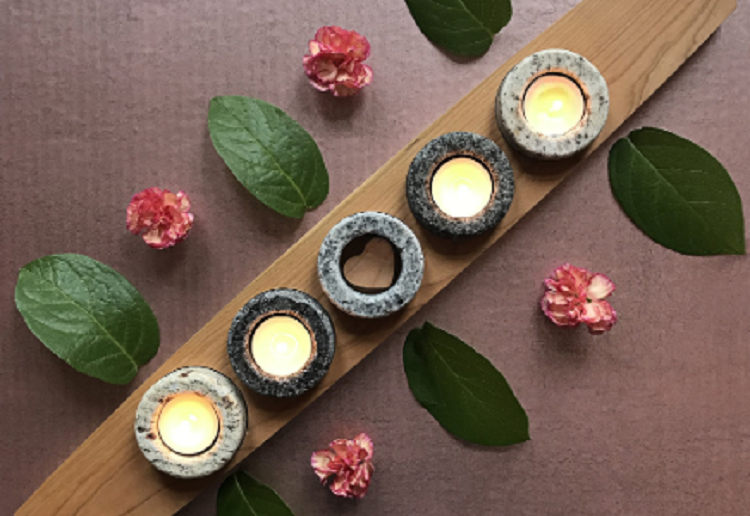 Give mom the gift of peace and light this Mother's Day with a gorgeous sea stone tea light holder. The base is solid cherry and the tea light rings are made from polished granite from all over the world. This piece will brighten up any room and give it that calm, peaceful feeling.

Precious Moments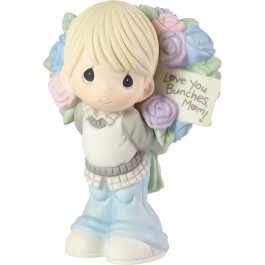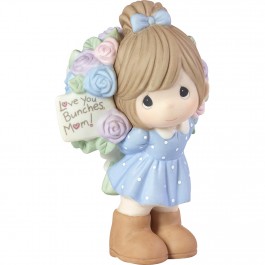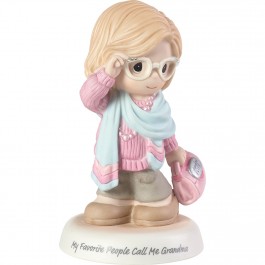 Do you have a Precious Moments collector in your life that you call mom or Grandma? If so, then we've got the perfect gift for her! If not, then why not get her collection started this year with these heartwarming figurines? Choose between a boy or girl figurine holding a bouquet of flowers with the sweet message "Love You Bunches Mom!" Or if Grandma is your special person, she'll love the special edition "My Favorite People Call Me Grandma".

EurKitchen
Most moms like to cook, or at least they do when they don't have to. Make cooking more fun for mom this year with premium culinary tools from Eurkitchen. Their butane torch is great for perfecting your crème Brulee, searing meats or charring vegetables. They can even be used in jewelry and craft making! Add some flair to your desserts with their whipped cream dispenser. It comes with decorating tips, a replacement gasket, a cleaning brush, and a mesh accessory bag to keep it all together!

Swell Skin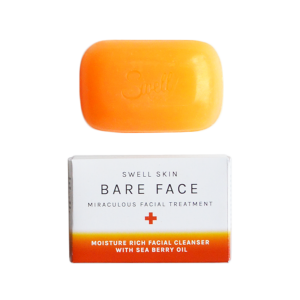 Help mom keep her glorious glow this Mother's Day with gifts from Swell Skin. They offer quality, organic skin care products made from all natural ingredients. Try the facial cleansing bar, the 3-in-1 body wash, the sea buckthorn oil or my favorite, the dry body oil moisturizer. Order today to receive in time for Mother's Day!

Macy's Ultimate Micro Cotton Hotel Collection Bath Towels
What does mom really want for Mother's Day this year? If she's anything like me, new towels would be amazing. There's nothing quite like the feel of soft, new towels. Macy's has got you covered with these large, hotel-quality towels from Micro Cotton. Available in 21 colors to match any decor, mom will surely love these luxurious towels.
Available at Macy's

Canterberry Gifts
Whether this is her first or 50th Mother's Day, give mom a much-needed break with the Hawaiian Sunset Spa Gift Basket. This bountiful basket is full of chocolate, lotions and other indulgences. This perfect escape comes with: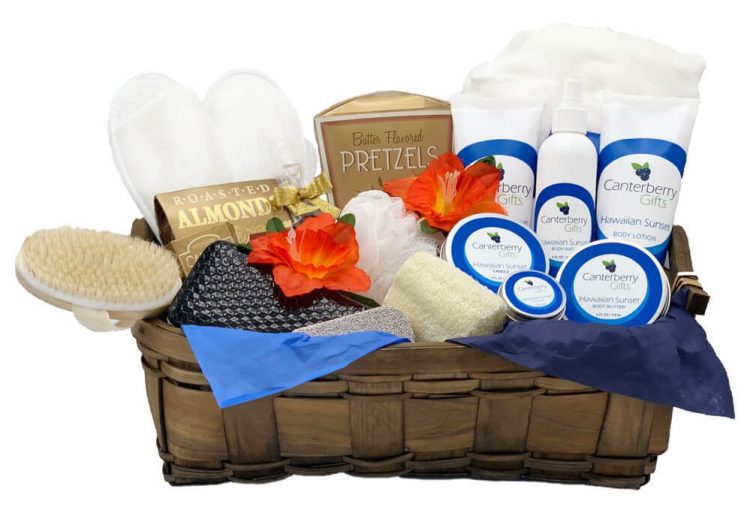 Hawaiian Sunset Body Lotion
8 oz Hawaiian Sunset Body Wash
8 oz Hawaiian Sunset Body Mist
8 oz Hawaiian Sunset Candle
4 oz Hawaiian Sunset Butter
4 oz Hawaiian Sunset Lip BalmButter
Flavored Pretzels
Chocolate Cashews
Roasted Almonds
Chocolate Roca
18 piece Nail Kit
Pumice Stone
Natural Loofah
Mesh Loofa
Body BrushBody
Wrap
Disposable Guest Terry Cloth Slippers
Beautiful Dark Stained Wood-chip Basket

Acrylic Photo Blocks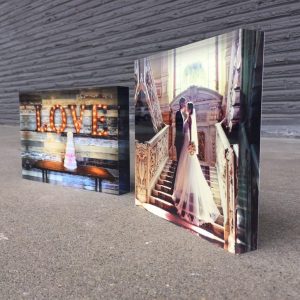 Moms love photos. Treat her to the best and go beyond the traditional picture frame this year with acrylic photo blocks from Bumblejax. These gorgeous pieces are 1″ thick which means you can hang them on the wall or they can be freestanding. Each one is diamond polished to give it a nearly perfect crystal clear finish. They're available in many sizes and many finish options so you can customize the perfect gift for mom. Order yours today!

GRR-RIPPER 3D Pushblock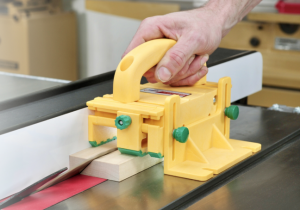 Is your mom a do-it-yourself-er? What do you get the mom who doesn't care for the traditional flowers and bath products? Power tools, of course! And to go with those power tools, make sure you include the GRR-RIPPER 3-D pushblock. This simple, yet effective tool works with many different pieces of large power equipment including table saws, bandsaws, jointers and router tables. Its heavy-duty green grip material ensures maximum safety while cutting wood, allowing you to guide the wood through the blade without losing your grip. Moms are all about safety when we're growing up, but now it's your turn to make sure she stays safe! Order yours today.

Flavors of the World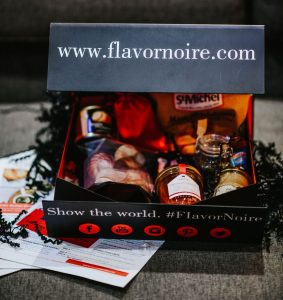 Give mom the perfect gift this year – food! I don't mean take her to McDonald's, though. Send her on a culinary journey with a monthly subscription box from Flavor Noire. Each box features a different country each month and comes with authentic food, detailed instructions, kitchen tools, treats and activities. Each month is a new adventure!
Past boxes include the Lovers in France, the Independence of Haiti, and Holiday in Japan. Treat your mom and order today!