5 American Dreams Every Man Should Think About Living in Their Lives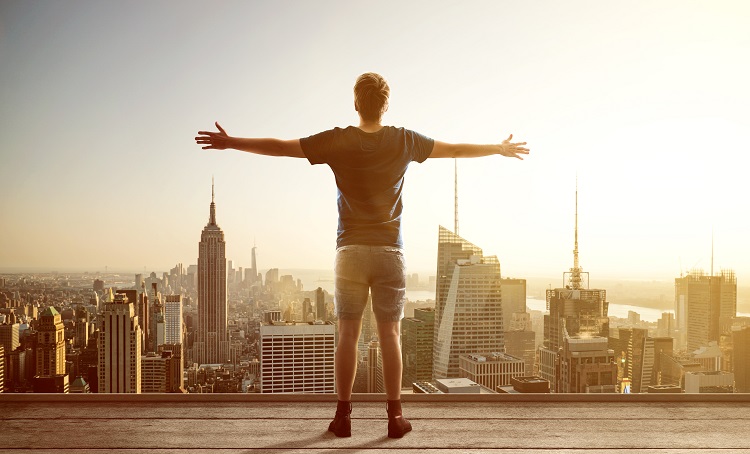 In the land of the free, the modern male can thrive. With its rugged mountains, state fairs, bourbon, NASCAR and, of course, Las Vegas, the USA is a man's playground. We have managed to narrow down the extensive list of authentic American dreams to a list of just five essential American experiences every man that walks this expansive country must have.
Ride a Harley Davidson
Nothing screams the US of A quite like riding on an open road with the wind in your face and the roar of a Harley Davidson between your legs. These motorcycles have become synonymous with the United States and taking long rural road trips on interstate highways.
Buy Harley Davidson motorcycle, or rent if you are only on vacation, and take an American road trip of a lifetime on one of the country's most iconic hogs.
Watch a Baseball Game at Wrigley Field
Baseball is America's national pastime and no location carries quite as much history of the nation's favorite sport as Wrigley Field in Chicago. Although it is not the oldest baseball stadium in the country (Boston's Fenway Park holds that accolade), it has the most historic feel.
The ivy-covered wall, green wooden seats, and exposed stone captures the historic nature of the sport and transports visitors back to baseball's early days. For the ultimate experience, visit during the offseason as well and take part in a 90-minute tour of the stadium to see the innermost workings of one of the sport's most captivating fields.
Eat Buffalo Wings in Buffalo
Buffalo wings were aptly named after Western New York's industrial city of Buffalo. Head to wear it all began at Anchor Bar, the home of the Buffalo wing. While you are in town, check out Frank Lloyd Wright's properties. Buffalo has seven of the architect's buildings and each one is something to behold.
Visit a Juke Joint off Highway 61
Blues emerged from the juke joints of the south. These shacks were where the African-American community gathered to play music, socialize and dance. You can still find some of these old juke joints littered around the south, including in Mississippi and Louisiana. You have to know where to look, and they may be a little out of the way, but visitors are rewarded in abundance with the good-spirit and cheer of those in attendance.
Eat Food on a Stick at a State Fair
State fairs are all about seeing oversized vegetables and livestock and eating food from a stick. At the Iowa state fair, you can enjoy no less than 75 tasty morsels all eaten from a stick. Fan favorites are deep fried milky way bars, chocolate-covered bacon, and a bratwurst immersed in cornbread batter.
How many of these five American dreams have you done? If the answer isn't all five, you need to start making arrangements. Don't let the wonder of this country pass you by. Get out and experience everything this country has to offer. Jump on a motorcycle, buy a ticket and cleanse your palate for wings.