Hops and Suds: The Many Micro-Breweries of Park City, Utah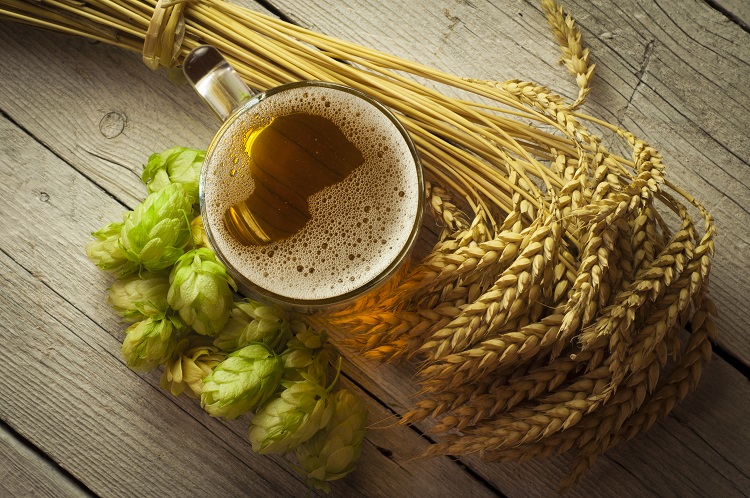 Tourists head to Park City, Utah for a number of reasons, the hops and suds being a major one.  Locals are proud to host a number of progressive and well known micro breweries.  Here are a few to check out the next time you're in the Park City area.
Red Rock Brewery
The Park City Red Rock site is located in the Redstone Center.  Red Rock brewery first opened its doors in 1994.  In the next twenty years it earned more than one hundred regional and national awards.  The original brewpub is a must-see site regarding Salt Lake City's downtown dining scene, which inspired the openings of additional locations, including Kimball Junction near the ski resort community of Park City.  Draft classics include Amber Ale, Honey Wheat, Zwickel Bier, Steamer, and Hefeweizen.
Wasatch Brewery
Park City's Wasatch Brew Pub was founded in 1986, the state's first microbrewery.  Wasatch is part of the Utah Brewers Cooperative (also includes Squatters).  The new pub is 5,200 sq. ft. and seats 260 guests.  It has a contemporary, urban vibe and high ceilings.  Additional seating is available on the patio.  The pub initially offered lunch and dinner but weekend brunch and weekday breakfast followed.  Favorite foods include the classic burger, American dip, fish and chips, and mac and cheese.
Mine Shaft Brewing
Mine Shaft was founded by a team of pioneers and master brewers.  The brews have a rich history and are full of surprises.  The team partnered with the Boston Beer Company in 1985 and helped brew batches of Sam Adams to meet the growing demand for its popular beers.   The team is involved in the development and introduction of specialty and seasonal brews.  The company has experience with super premium, premium, premium light, sub-premium, malt liquor, and flavored malt liquor beverages.  Popular beers include Arch's Amber Ale, Miner's Black Lager, Gold Medal Porter, Wagon Wheel Wheat, and Zion Dog Storm Front IPA.
Squatters Craft Beers
The founders of Squatters became impressed with brew pubs and noticed how well such places attracted locals as well as those taking advantage of lodging in Park City, Utah.  After a year-long pub crawl that included visits to forty brew pub in the west, the founders soon opened Squatters Pub Brewery in 1989.  By 1994, demand resulted in the opening of a production brewery.  A second pub was opened at the Salt Lake City International Airport in 2002.  Additionally, the brand merged with Wasatch Brewery, creating the Utah Brewers Cooperative in 2006.  Popular brews include Hop Rising Double IPA, Bumper Crop Honey Ale, Full Suspension Pale Ale, and Chasing Tail Golden Ale.
Park City Brewery
As mentioned on the website, the outdoors fuels the brewery's passion.  The founders were drawn to the Park City area due to a history working  outdoors.  It started with the promise to make brews that were simple.  Innovation is important to the workers, yet crafting drinkable and sessionable ales continues to be the number one goal.
Grace Walton is a freelance travel writer who is currently rather obsessed with Utah of all places! She shares her travel tips and insights on a variety of travel blogs around the web.