Philadelphia And The Many Reasons Why You'll Fall In Love With It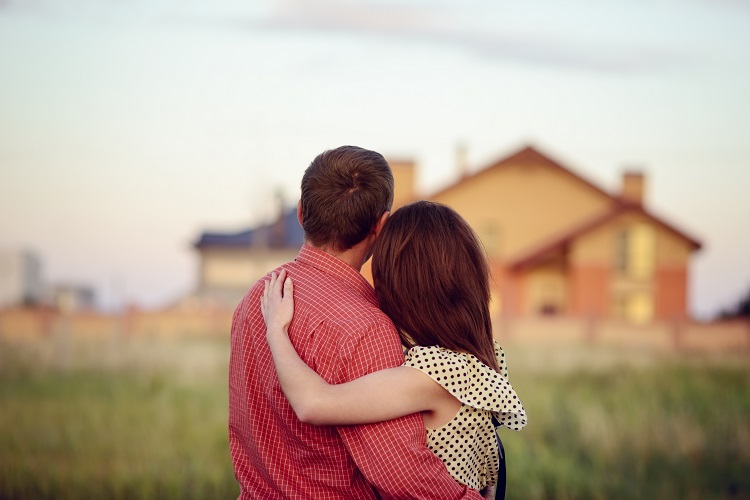 Founded in 1682, Philadelphia is the largest city in Pennsylvania and the fifth most populous city in the country. Proud of its rich historical past, Philadelphia has become over the years a prominent industrial, business and educational center and, if you haven't paid enough attention to it when planning your next holidays, we'll give you a bunch of reasons why this city should be your next destination. For many, Philly has absorbed the best traits of its neighboring giants: New York City and Washington DC: it's got an expanding skyline, a wonderful dining scene, luscious green areas and a vibrant energy without the frantic frenzy.
Renting a car and driving to Philly seems to be a great plan for the coming festive season or even for Thanksgiving! Click here to learn everything about the different alternatives in car rental insurance policies and find the best option for you.
Love Its Well Preserved and Rich Past!
Spending some days in Philly implies learning first hand about American history and the important role it played in the country's democracy.
Independence National Historical Park is located where many of the seminal events that carried the nation through its founding as a global leader of democratic ideals. The Liberty Bell, a symbol of American independence, can be found here. You'll learn about how it was used by the abolitionists and the ways in which women's suffrage was advocated.
Take your time to walk around the Old City. There are many buildings from the XVIII and XIX centuries where many historical events took place. If you get the chance of booking a walking tour guided by a historian, don't miss it!
If you're still fascinated with America's past, you'll really enjoy a visit to the New Museum of the American Revolution. You'll be able to see the first newspaper printing of the Declaration of the Independence or the tent where George Washington slept during the war! There are many historical scenes exquisitely recreated that will make your jaws drop!
Love Its Delicious Food!
Foodies will love to know that Philadelphia has a burgeoning food scene and, in fact, it's the most fascinating one in the East Coast. Chefs and restaurateurs take advantage of the lower prices and the great energy of the city to freely experiment with products, reinvent the classic cuisine and add influences from around the globe.
There are plenty of cafés and restaurants where you can try tasty and delicious meals. Brunches are especially good in Philly so get ready to indulge in a boozy feast of eggs Benedict, mimosas, pancakes and French toast.
The city is also famous for its many breweries and beer gardens!
Love Its Art and Cultural Scene!
Philadelphia just knows how to take the art scene to the next level. Locals and tourists can enjoy its wide variety of museums and they have nothing to envy those living in New York City, Chicago or Washington DC. Yes! Philly is famous for its interesting cluster of museums and cultural venues!
Museums here are massive and small, historic and modern, interactive, eccentric, exclusive, unexpected, historic and modern! Whether you are interested in African culture, natural sciences, the city's Jewish past, modern art or a learning hub for the youngest members of the family you can rest assured that you'll find something for you. Here are some of our favorites:
The "Please Touch Museum" has been the city's children's museum since the mid 1970's and it definitely ranks amongst the top children's museums in the country. Through its varied touch and play  exhibits children have plenty of learning opportunities as they also raise their cultural awareness. With the six engaging hands-on-learning exhibit zones, children have a great time! There are even four specifically designed for children under 3!
Along Benjamin Franklin Parkway you'll find many art museums. The Barnes Foundation focuses on impressionists paintings from Van Gogh, Cezanne or Renoir and it's one of the city's hidden gems. Further up the road you can't miss the Rodin Museum or the Philadelphia Museum of Art. The Philadelphia Museum of Art showcases a collection of 240,000 European, Asian and American paintings, sculptures, photographs, pieces of armor and drawings.
Those in the health industry will probably like to visit the Mutter Museum and its medical exhibits while those with a soft spot for bugs will have a blast at the Insectarium.The Franklin Institute is an interesting science museum filled with attractive and interactive exhibitions.
But what probably makes Philly's cultural scene stand out from its neighbors' is that it is not only enclosed within the walls of museums. There are impressive sculptures and over 4000 murals all over town!
Murals are particularly special in this town. It all began in 1984 as part of the Anti Graffiti Network. They worked with a muralist to reach out to graffiti artists to redirect their talent to mural painting. As a result, there are beautiful and meaningful murals across town. You'll bump into several of them during your stay in town but you are also invited to join any of the tours organized to see them and learn more about them.