If you are looking for unique (and sometimes a little bit snarky) gifts, you need look no further than Meriwether!
I spent a good 20 minutes perusing the Meriwether site…and laughed and laughed and laughed. I've been told a few (cough cough) times in my life, that I can be a bit sarcastic, so it's not too surprising that I got such a kick out of their offerings. This item (below) pretty much sums up my thoughts:
This card is actually made of wood! So, How much wood would a woodchuck chuck if a woodchuck could chuck wood?  I don't believe that the precise amount has been determined.  I'm sure that a woodchuck could chuck wood, but I don't think that a woodchuck would have reason to chuck wood. Other than to maybe make me stop saying would and woodchuck and chuck wood?
Moving on. Here is my new all time favorite cup.  It expresses my exactly feelings, let's say….everyday of the week!
OMGOSH – these…these are just to two too darn funny.  I want almost all of them to give as gifts, but who am I kidding.  They are so great, I'd keep then all for myself, cause that's the way I roll.
Now tell me, who doesn't need a dozen or so, key chains.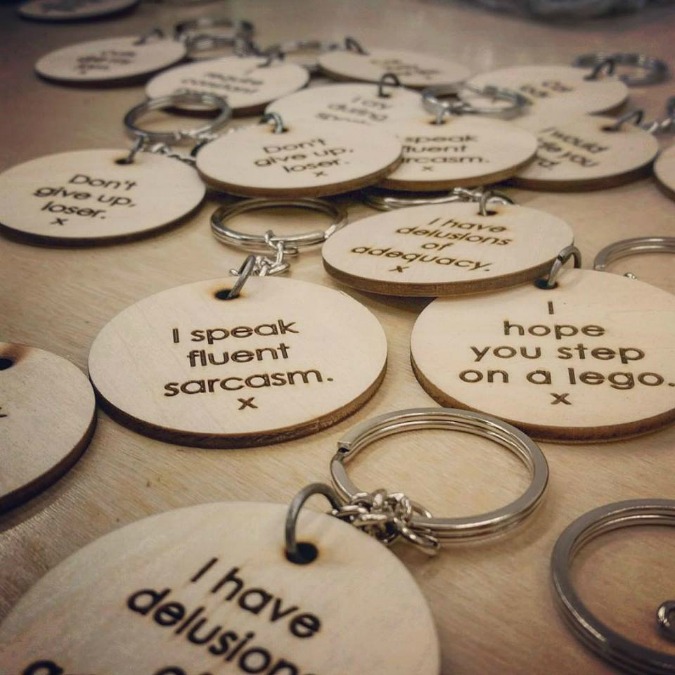 Now all the items at Meriwether aren't tongue in cheek.  They have some really sweet things that would bring a smile on the nicest persons face.  Got any campers on you gift list?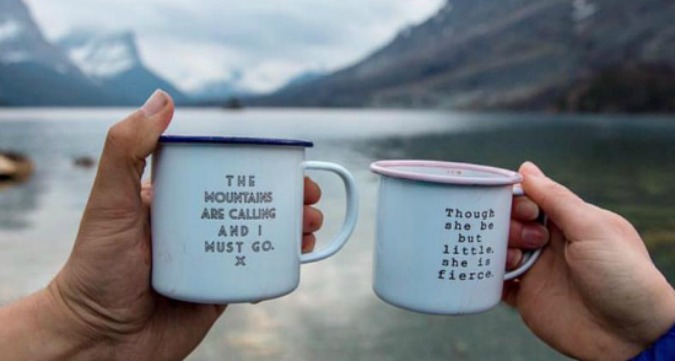 I do not camp, for I believe that if God meant for us to sleep outside, he would not have provided us with 5 Star Hotels…so I have to throw this one in there – even though I've never had a beer in my entire life.
Oh, just wait for the next one…I MUST get some for middle son.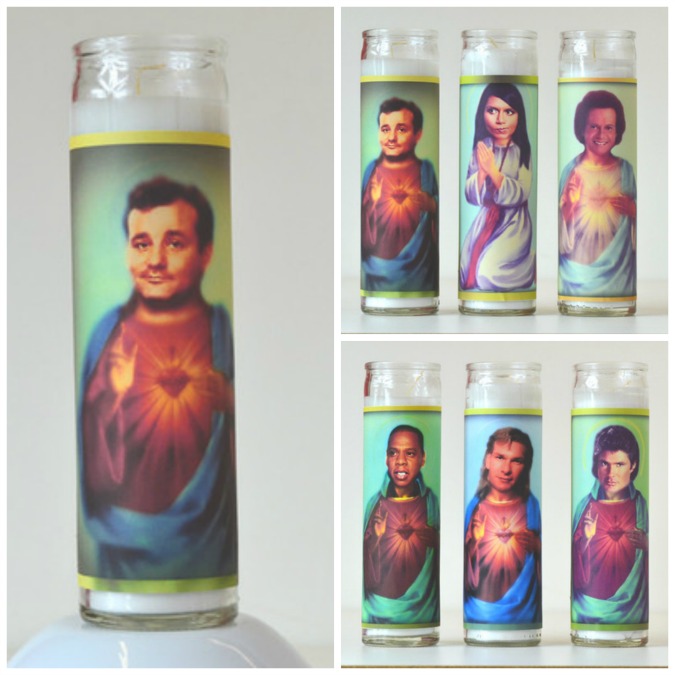 Found something yet, that you think dad would like for Father's Day?  And wedding season, is right around the corner (weeding season is already here!) so how about a very sweet gift for the new bride and groom.
About Meriwether:
Meriwether offers a wonderfully eclectic array of beer gifts, wine gifts and gifts both odd and unique. We require that everything we sell be functional and beautiful (and if it makes you giggle just a bit that works too.) But our primary goal is to make the gift giver a hero -because we know that it feels so amazing when you get to give that perfect gift….
So how bout those song lyrics?  Did you know who all or the people/groups, who sing them?  How about some of them?  WHAT – NONE? Left to Right and Top to Bottom – You're Welcome:
Eagles – Hotel California
Sir Mix-A Lot – I Like Big Butts
Eddie Money – Two Tickets to Paradise
Rupert Holmes – Escape (The Pina Colada Song)
The 5th Dimension – The Age of Aquarius
The Clash – Rock the Casbah
The Eurythmics – Sweet Dreams
There is so much to share with you, but wouldn't you rather go check them out for yourselves?  You'll be glad you did!
Connect with Meriwether: Shop | Facebook | Pinterest
Disclaimer:
This product was received from the Company for review purposes only. All thoughts and words in this post is my own and I was not paid to endorse it. I am only voicing my opinion about this product.