5 Convertible Travel Essentials For Women
Whether you're going for a long trip for the summer or a short vacation to your favorite city in the world, nothing puts a damper on things like too much luggage.
Pack light and travel freely with these 5 multipurpose convertible essentials that will give you more outfits out of them than all the clothes you could take with you –
Comfortable Pants – Forget your favorite pair of jeans, harem pants are the new essentials when it comes to traveling.You can wear them as airport pants because they are stylish and comfy.

They work wonderfully as PJs for the night and if you pick the right design, most harem pants can be dressed up or down.

For an evening look, pair them with heels and a jacket.

Fold them up so they reach your knees and you have capri pants plus a new outfit.
2.  Summer Kimono Jacket – Instead of packing a bulky jacket, try out peacock kimonos that are made with a wonderfully light bamboo rayon. These kimonos are essentials if you are a fan of layering your outfits.
Tie them up around your waist to have a chic skirt that will make your outfit pop.
Team them with a tee or a bikini top and you have a day outfit that isn't just stylish but also comfortable.
Use them as a beach coverup or when you're chilling by the pool.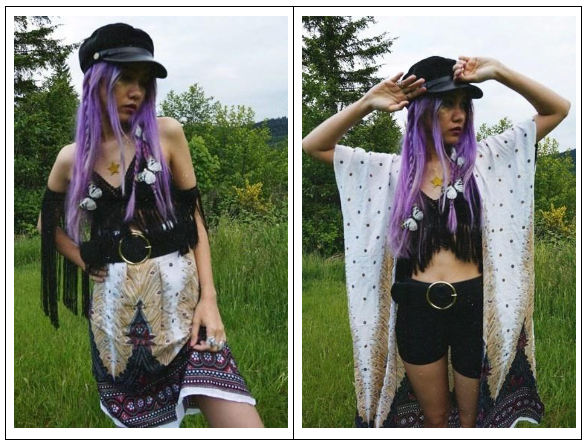 3.  Crochet Top – A crop crochet top in a neutral color not only works with harem pants and kimonos but is also a must-have this summer because it is so versatile.
Wear it as a beach top with some flip flops for a casual look.
Style it with accessories as a crop top with your favorite pair of pants and a summer kimono.
Team it with your harem pants for a chic airport outfit.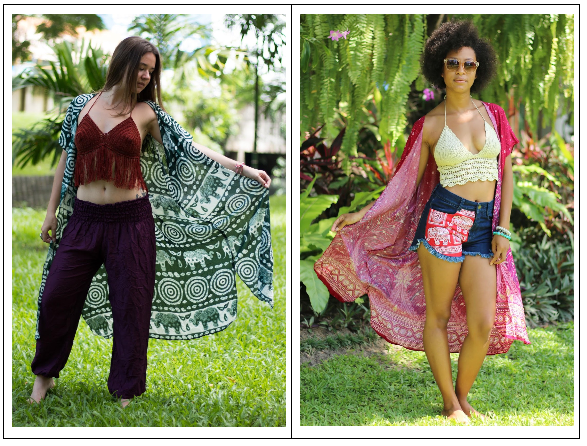 4.  Ankle Boots – A comfortable pair of boots is all you need for travel. Get a pair that is neutral brown or black so that it'll work with all your outfits. It shouldn't pinch or hurt your feet when you're exploring the city. Ankle boots look amazing with skirts and pants alike.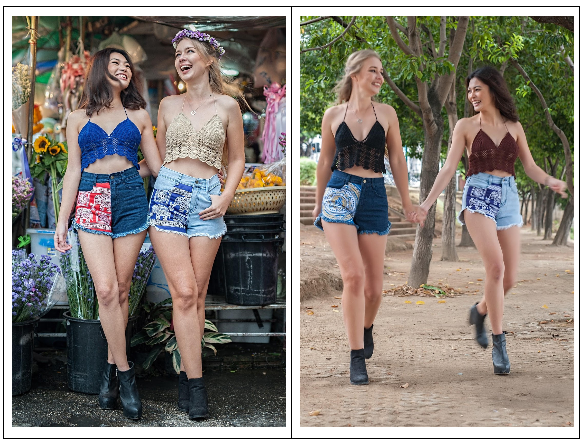 5.  Oversized Clutch – An oversized clutch works as a nice compromise between a large handbag and a small purse. It can carry all your essentials like your passport, a good book for the flight, and your papers. You can also store a lot of your travel necessities like sunscreen, sunglasses, hotel keys, etc and simply tuck it under your arm. Convertible oversized clutches with adjustable straps can be tweaked for a day or night look.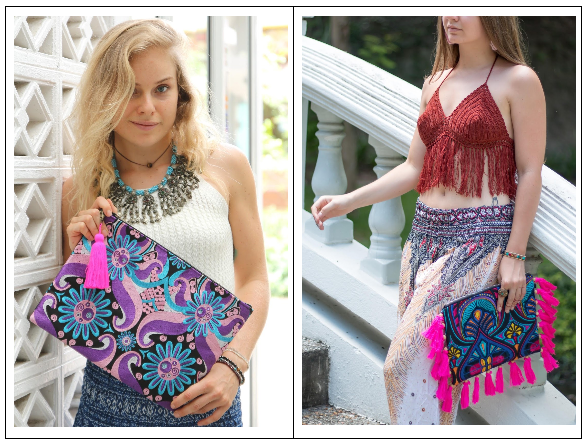 With these 5 travel essentials, your suitcase would be light and you can mix and match your outfits with ease!