What Are Some Affordable Ways to Update My Kitchen?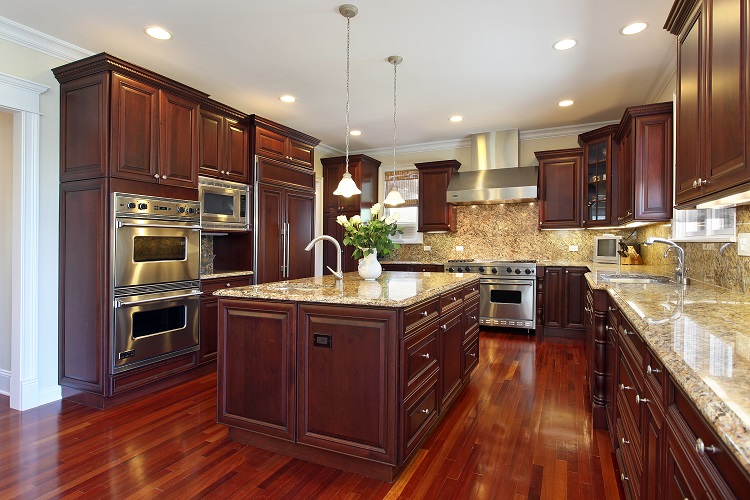 Remodeling your kitchen can quickly get expensive. The total cost of a kitchen renovation can run you tens of thousands of dollars. Luckily, you do not have to spend an exorbitant amount of money to give new life to your old kitchen. Here are some simple, cost-effective ways to give your kitchen a refresh:
1. Paint your cabinets. Your kitchen cabinets can easily set the tone for the room. If you have the budget to buy new cabinetry, getting kitchen cabinet samples from a company like In Stock Kitchens can help you find the right style. For a thriftier option, a fresh coat of paint can leave your cabinets looking brand new. When selecting a paint color, try to find something that will compliment the color of your countertops. For example, if you have black countertops, try painting your cabinets a lighter shade of gray.
For an even more unique look, consider using a bright, vibrant color for lower cabinets. Many shades of green, yellow and orange can look great in a kitchen.
2. Give your cabinets some bling. Now that you have given the cabinets a facelift, complete the look by adding new pulls or handles. Changing your cabinetry hardware is a fast and inexpensive way to update a tired looking kitchen. For a modern look, go for bold, colorful options. If you prefer something more traditional, a brushed nickel finish might be more your speed. As tempting as it may be, try to avoid novelty pulls or handles. While they may be cute for the moment, they can quickly become dated.
3. Paint an accent wall. If you do not have the time to paint all of your kitchen cabinets, consider painting a single accent wall. A darker color will help you breathe new life into an old tired room. As a general rule, your accent wall should be one to two shades darker than the other walls in the room.
4. Add a backsplash. Much like the accent wall idea, a nice backsplash can go a long way towards making your kitchen look more modern. You can add a backsplash to a single wall or throughout the entire kitchen. The span of the backsplash will depend largely on your budget for the project.
Your kitchen is arguably the most essential room in your home. These 4 simple tips will help you give it the TLC that it deserves.