Day Care Goes Digital with Apps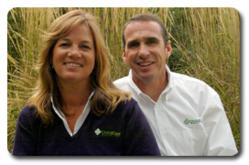 Ann Arbor, MI (PRWEB) March 27, 2012
News of the New iPad, the latest version of Apple?s market-leading tablet computer, is music to entrepreneur Robert Kennedy?s ears. The owner of three day care centers in the Ann Arbor area, Kennedy recently launched Child Care Daily App, a web-based application that lets caregivers send reports and updates to parents? mobile device, tablet computer or via web browser.
Market for Apps Continues to Grow
The market for apps for iPads, iPhones, Android devices and other platforms seems to be insatiable – analysts from International Data Corporation predict that the app market will grow at a 50% compound rate annually, surpassing $35 billion in revenue by 2014. The rising popularity of apps led Kennedy to launch his business venture in early 2010 to digitize the nearly 120,000 licensed child care centers in the United States. Another estimated 200,000 state regulated home-based child care businesses are also potential users of Child Care Daily App.
Day Care Centers Leap from Paper to Flat Screens and Fingerprint Recognition
Kennedy and his wife Anne opened their first licensed child care facility, Annie's Children?s Center, in 1995. As the number of children attending the centers grew to more than 300, so did the stacks of paper. Licensing requires that child care providers track and report daily activities, such as diaper changes, meals, snacks and sleep, for each child at the facility.
The child care industry is just starting to invest in technology for business functions like invoicing and for security like electronic fingerprint recognition for child pickups. CCDApp CEO Rob Kennedy says. Now that the computer equipment has become so much more affordable and portable with tablets, centers can take advantage of tools like CCDApp so that teachers spend less time generating paperwork and more time with the children.
The communication service is being tested in Kennedy?s own three centers, as well as at IXL Learning Centers in Hamburg, Howell and Birmingham. Nearly 30 centers across the US have signed up for a 30-day trial of Child Care Daily App.