How to Start Your Career as a Debt Consolidator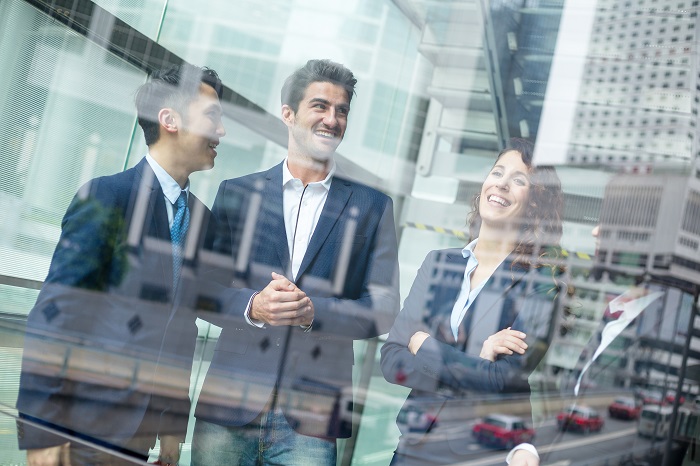 Debt consolidators, who are also referred to as the debt managers, are responsible for working in the non-profit as well as the profit firms, and they prefer offering services to those people, who are in a huge amount of debt. By establishing an ideal communication with the credit as well as the client companies, the debt consolidator is responsible for working as the third party manager, for creating a great financial plan as well as suggests a loan, which will help in clearing the debt of the client eventually. They also need to decide fees for services and arrange payments of the existing debts. According to www.daveramsey.com, 7 out of every 10 people have debts.
People who are a part of this industry need to have a great knowledge of finance and should have amazing communication skills. They also need to develop skills of sales for meeting the quotas of the respective companies. If you are someone, who knows how to work under a lot of pressure, and can help people to get rid of the debt load, a debt consolidator is definitely going to be a good career option for you.
If you are interested in viewing yourself as the debt manager, ensure that you are passionate regarding handling the finances of other people. Given below is a list of the steps that you need to follow in order to become a debt consolidator.
Receive the high school diploma for any degree that is equivalent
A debt consolidation firm is responsible for having different kinds of educational prerequisites. Few of the jobs associated with customer service only need a high school degree or any equivalent degree in order to become an ideal candidate. You might also have to obtain a diploma in order to ensure that you can be a part of this field. If you want to become a debt consolidator, you have to start planning right from the beginning and get all the required degrees in order to become successful in this field.
Applying for degrees in higher education
It is true that higher education is not mandatory in order to become a debt consolidator, but it is obvious that the better your degrees, the better the chances of beating your competitors who are also interested in being a part of this field. It is considered to be one of the ideal ways of gaining success in the field of debt management. Consider the following educational paths that have been mentioned below.
Seek the degree of associate in business management or financial management. This course will ensure that you are learning the basics, which are associated with risk management investment, along with, debit, credit, and most importantly, financial law. These educational programs are also responsible for including online as well as night classes for students who are working currently.
You can also seek a bachelor's degree in finance, economics, business administration, or financial management. These degrees are going to provide with the in-depth background as to how finances and business can be managed. Business and finance degree is also going to provide the customer as well as sales management skills, which will help in assisting you to work in the huge environment of debt consolidation.
Gaining work experience in a sales environment
If you decide to work in a telesales environment, you are going to be introduced to working in the sales quota. This is similar to everything that you are going to face while working in an environment of debt consolidation. If you have 2 years of experience in sales while you are in school or after that, it is going to be considered to be one of the best experiences for the financial sector. You can advise people to go through the debt relief programs by visiting Nationaldebtreliefprograms.com.
Obtain a license for debt management
You need to inquire if you require a license for debt management in the state you are going to work in. It is obvious that the requirements of each and every state are going to be different but if you want to work as a debt manager, it is mandatory for you to know everything about the licenses. You have to submit applications, undergo practices as well as ethics exams and also pay a certain amount of licensing fee. Debt consolidators might not require a license if they are hired as well as trained by a certain company.
Looking for jobs in the private and non-profit agencies of debt consolidation
It is crucial that you keep looking online for the customer services, information technology, debt manager and the debt consolidator positions. You have to look in the local newspaper for the classified boards for finding local agencies of debt consolidation.
You need to create an ideal resume, which can be changed as well as concentrated for every individual job application. Cover letters, as well as resumes, have to be tailored for the job description because not a single job of debt consolidation is the same. If you apply for a number of positions, you need to discover, which job is ideal for you within the industry of debt consolidation.
Apply for a number of jobs on the basis of the industry preferences
Given below is a list of the paths that you have the option of taking.
Seek jobs with the profit debt consolidation companies because they are responsible for offering a high commission to ideal debt consolidators. Ensure that the company you are applying for is licensed.
You can seek jobs with non-profit debt consolidation companies as well. You are going to work mostly with the secured loans and you have to counsel people and change their thinking about money and debt management. These organizations are responsible for offering low salaries and few incentives for the workers.
You can also choose to become a private debt manager. However, this path can only be taken if you have experience of 10 years.
Conclusion
Becoming a debt consolidator is definitely not an easy task but it is definitely a bright career option. There can be nothing better than helping people to settle their debts and helping them to manage their money.