Quality, Professional Island Food Warmers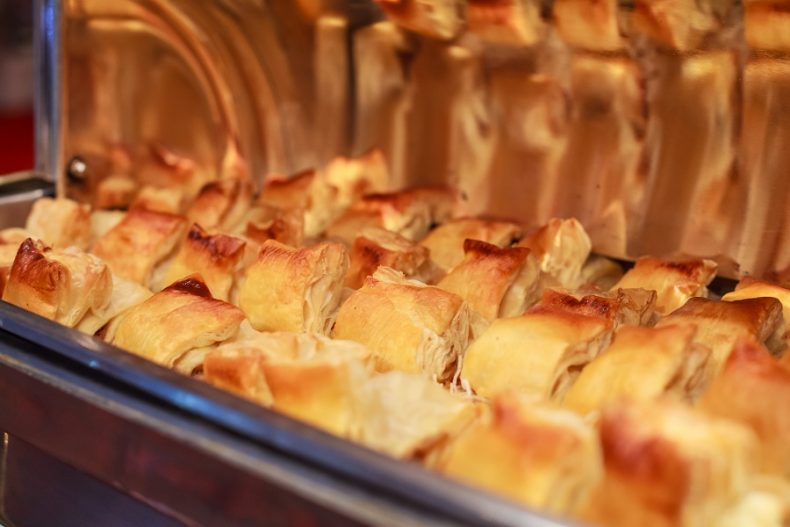 Restaurant-quality looks in food warmer units are an attractive way to offer your customers a quick way to get the hot food they want at any time of the day or night. You can enjoy warming equipment that lasts for years with low maintenance costs.
Rectangular Food Warmers
You can hold a great deal of packaged food on the warming table of a rectangular island unit. It's the perfect solution for grocery store settings that have available space. You can set up near your deli counter and provide fresh rotisserie chicken, sandwiches, or any other packaged hot food that your customers love.
Round Island Warmers
Give your smaller spaces the perfect hot chicken warmer that is round and can hold more food than you might think. You can pack it out with rotisserie or packaged fried chicken, chicken nuggets, strips, and all things chicken. It's easy to find the perfect spot to place it since the floor space required is minimal.
Two-Level Round Food Warmers
You can level up your sales and install a two-layer round food warming center that takes no more floor space than the standard round warmer, yet allows you to sell twice the volume. You can use both levels at once or trim down to one as sales slow for the day.
Custom Heat Control and Stainless Steel Construction
You can adjust the heat to accommodate all types of foods so that they are maintained at safe temperatures. The stainless steel construction is attractive, durable, and easy to keep clean. You can use these units for years with little worry of corrosion.
Adding food warming stations to your establishment is a smart way to increase your annual revenue. You are sure to find a customized size that works for the space you have and volume of sales you plan.