Winning Moves Games are just the ticket for spending more time with DAD!

Yeah for dad.  He's always there for us.  So sit down at the kitchen table, and spend some time with him.  Let's bring back game night to every household! Winning Moves Games has a game for every age group, so you're sure to find just the right game for your family's needs.  From old favorites like Scrabble, Clue and Monopoly, to brand new games that have just come to Winning Moves Games this year.
New in 2016:
Today I'd like to concentrate on Scrabble To Go, Classic Waterworks and Brynk.
Scrabble To Go is just right for home OR to take along on day trips or on vacations.  Get an extra for grandma and grandpa's house! Neatly housed in a zippered storage case – you get a gameboard, 100 tile letters (that snap onto the board), 4 tile racks (that have handy dandy privacy shields – so no peeking), a score bad and a cloth bag to keep the tiles in.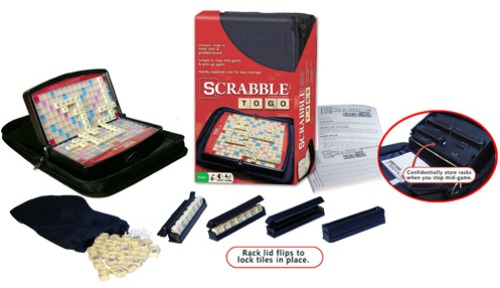 For kids 8 years and up.  This is a great game to keep those kids busy in the car…no more whining "are we there yet"!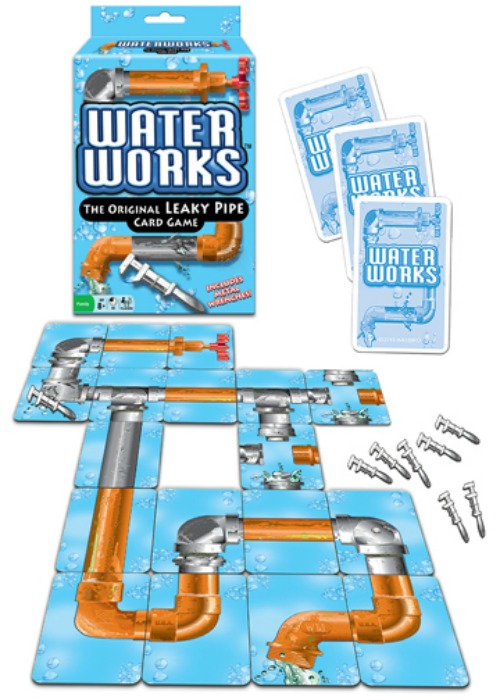 Classic Waterworks is a card game for ages 8 and up. The goal – be the first to complete your pipe from valve to spout. It comes with 110 bright and colorful Pipe cards, along with  8 metal wrenches and illustrated instructions.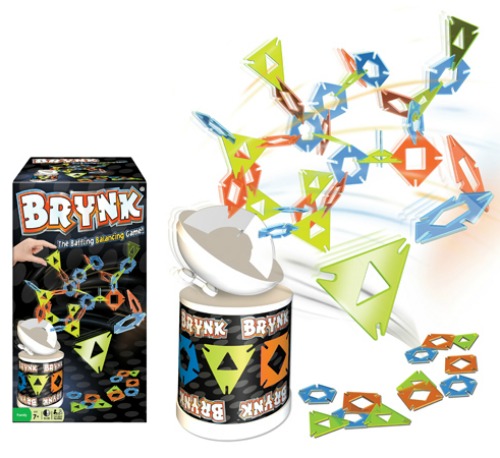 Brynk takes some patience and skill.  The base teeter-totters while you try to place your pieces.  You don't want to crash and burn, so be careful and take your time! For ages 7 and up.  You receive a storage container (which also works as a base) a balancing cap with slider piece and 42 Brynk playing pieces along with illustrated instructions.
About Winning Moves Games
Winning Moves is a leading maker of board games, card games, and puzzles. Since our first year of operation in 1995, we have forged a close relationship with one of the world's largest game companies, Hasbro, Inc., owner of Parker Brothers and Milton Bradley. As a result, many long-lived Parker Brothers and Milton Bradley games are now made exclusively by Winning Moves!

We proudly make and market best-selling titles like Pass The Pigs®, PayDay®, Rubik's® Cube, Scattergories® Categories, Rack-O®, No Stress Chess®, and hot new sellers like The Rubik's® Void Puzzle®, Pass The Pigs® Big Pigs™, Brynk® and Brainspin™. Additionally, many timeless classics like Pit®, Classic Monopoly®, Classic Clue®, Parcheesi® Royal Edition, and Classic Yahtzee® are now exclusively made by Winning Moves Games.
Father"s Day is coming up.  Get some games to play with dad.  He will treasure the time that you spend together!
Stayed tuned for more new games coming up soon.
Connect with Winning Moves Games: Shop | Facebook | Twitter
Disclaimer:
This product was received from the Company for review purposes only. All thoughts and words in this post is my own and I was not paid to endorse it. I am only voicing my opinion about this product.