Stuff Your Stockings with Organic, Sugar-Free Candy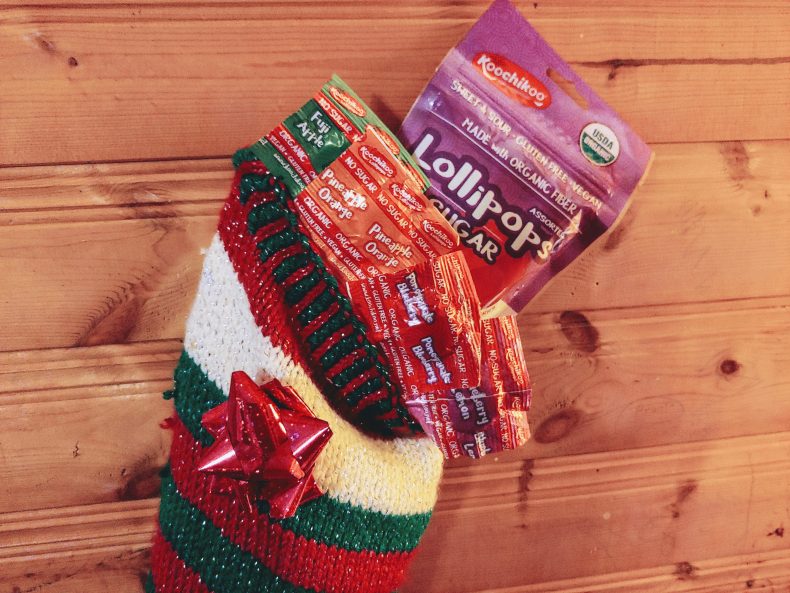 Candy has long been a go-to stocking stuffer for many families. It has become tradition throughout many different cultures to include candy treats as part of holiday gift giving, decorating, and other holiday celebrations. This is a nostalgic way to celebrate and indulge throughout the holiday season and for some who are looking to cut out sugary treats, it may be sorely missed. However, with Koochikoo Organic, No Sugar Added Lollipops, you can stuff your stockings with a sweet holiday treat and feel good about it!
Why Choose Koochikoo
There are lots of great reasons to make better choices with treats and snacking for the holidays and all throughout the year. Here are just a few of the great reasons that Koochikoo Organic, No Sugar Added Lollipops are a great addition to your family's Christmas stockings.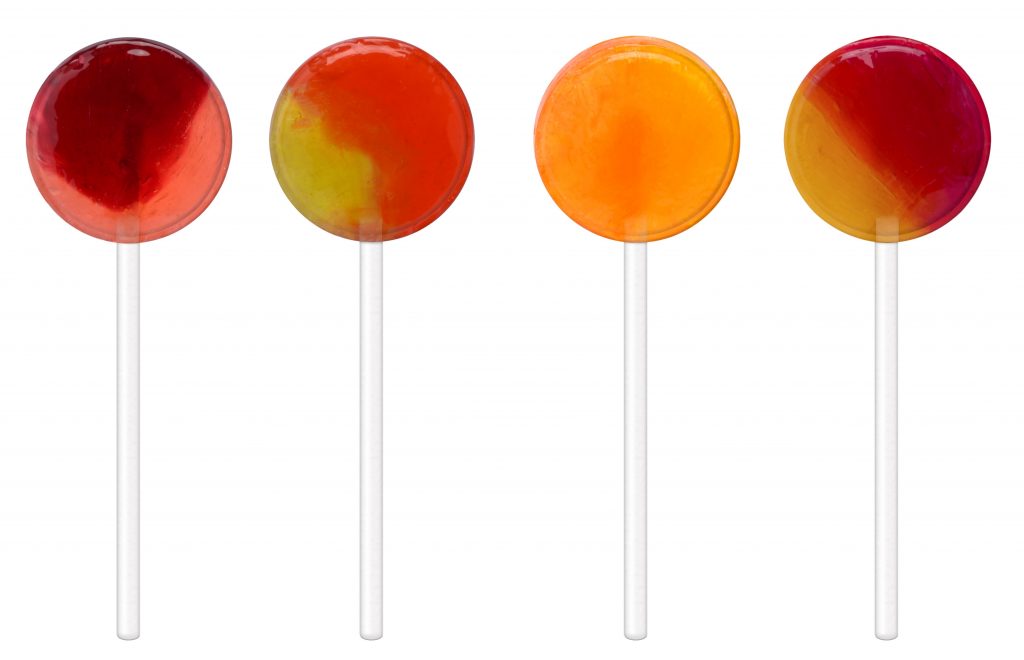 All Organic Ingredients –  Koochikoo Lollipops are Certified USDA Organic products, so there are no artificial ingredients included in the recipe. You can rest assured that you're giving a treat with only the best ingredients!
Sweetened with Tapioca Fiber – Organic Tapioca Fiber provides a soft honey sweetness that is about 60% as sweet as standard sugar, with lots of delicious benefits. Koochikoo Lollipops are certified free from added sugars by the SugarWise Organization.
Only 10 Calories Per Lollipop – Each lollipop contains only 10 calories, making this not only a delicious treat, but one that you don't have to worry is adding to your daily caloric intake.
5 Grams of Fiber – The Organic Tapioca Fiber in each lollipop adds up to 5 grams of dietary fiber toward your daily allowance. This soluble probiotic fiber aids in digestion and promotes the growth of good bacteria within your gut.
GMO-free Candy – No GMO products are used to produce Koochikoo Organic Lollipops. With their USDA Organic certification, genetically modified ingredients are not allowed to be in the recipe.
Certified Kosher – For those who keep Kosher, Koochikoo Lollipops have been certified KOF-K Parve.
Dairy and Gluten-Free – These lollipops are dairy and gluten-free, making them a great choice for those with certain allergies. Be sure to check package details for any warnings about allergen contact at packaging facilities.
Four Delicious Superfruit Flavors – No matter what your tastes, you're sure to find a flavor that your family loves. Choose from Blueberry-Lemon, Pineapple-Orange, Pomengranate-Blueberry, and Fuji Apple. The flavors are the perfect combination of sweet with a hint of sour!
Start a New Tradition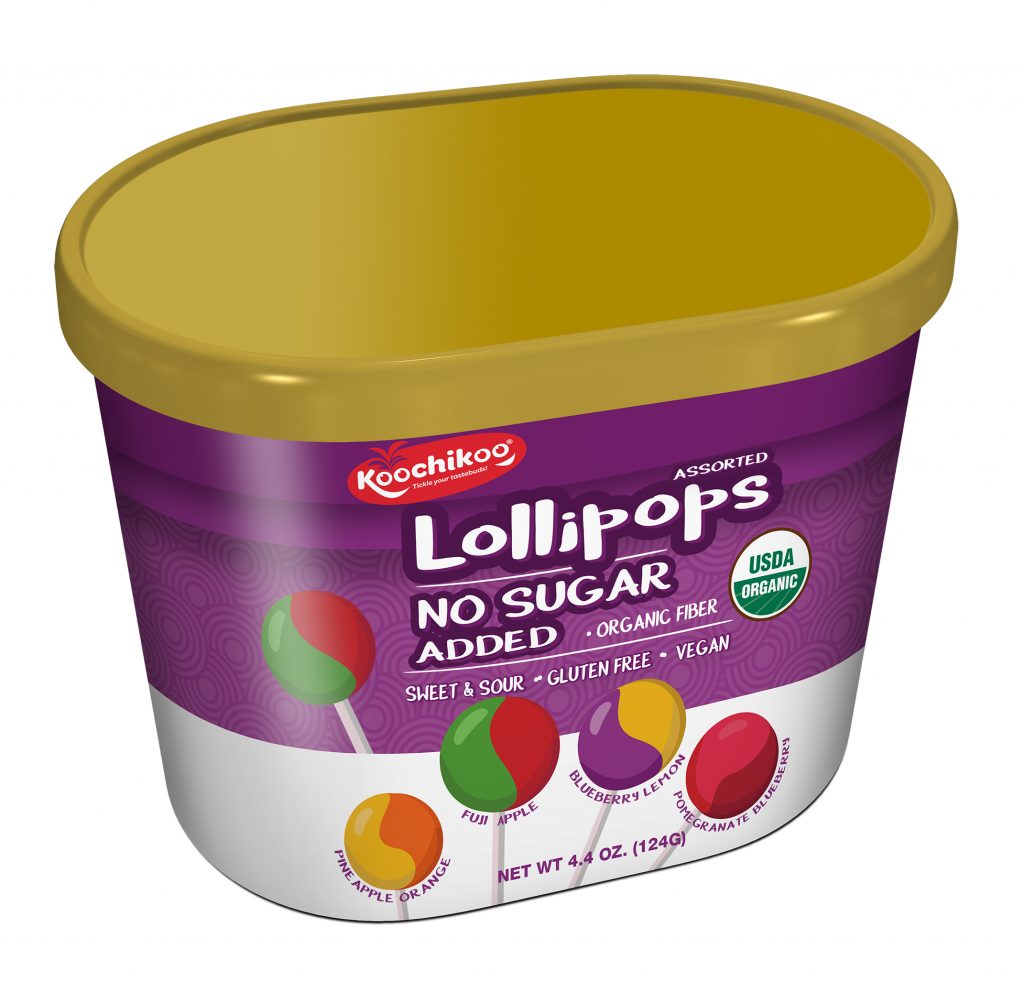 Start a new tradition this holiday by stuffing your family's stockings with delicious, organic, sugar-free lollipops from Koochikoo! You'll be able to provide them with a sweet, fruity treat that has all the fun of traditional Christmas candy without all of the negative effects of sugar-laden goodies. With Koochikoo, you can have the best of both worlds as part of your holiday giving!
Pick up Koochikoo Organic No Sugar Added Lollipops at your local Marshalls, TJ Maxx, or Homegoods stores or order online at the Koochikoo Amazon Store. When checking out at Amazon, use code lollipower to save 10% on your purchase of Koochikoo Lollipops!