Clean And Fresh: Ensuring Your Home Is An Enjoyable Space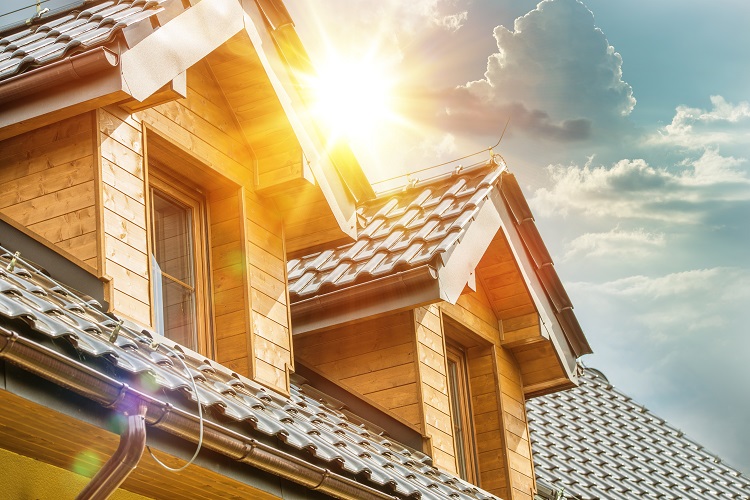 As the days seem to be getting shorter and colder, it's tempting to forget all your household worries by laying in on the sofa with a hot drink; and why not? You have every right to enjoy the festive season (and bad Hallmark movies) and some relaxation time. However, you don't want to venture into the new year with a home and garden full of issues that you'd wish you'd sorted out before. You'll want to be snuggling up by a cozy fire, and relaxing in front of your favorite Netflix show on those cold winter nights, surrounded by a home environment that you're happy with. Therefore, you may want to consider sorting out some of the following things if and when you have some free time, and your spirits and energy are high.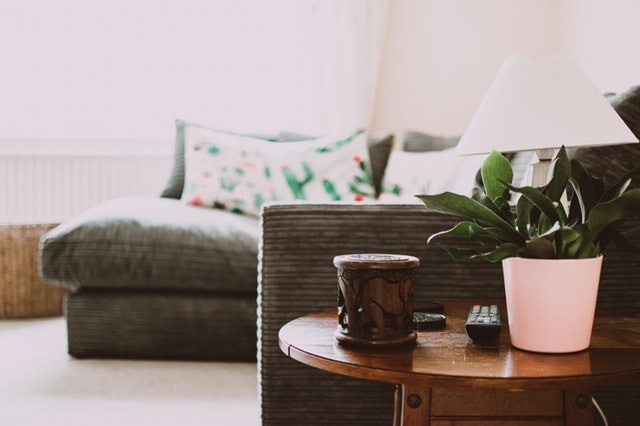 Image source
Getting Tidy And Fresh
It's the perfect time to get rid of your old, unwanted items, and freshen up your living space. Gather together some boxes and large bags, before going through each room of your home and cleaning out everything that hasn't been used, worn, or looked at, for more than six months. Create a sorting system of things that are no use to anyone and should be thrown away, items to give to shelters and charities, and usable pieces that you can sell in a yard or trunk sale. You'll have plenty of room for all those presents you'll get at Christmas.
Why not hold a festive yard or garage sale, complete with home baked cookies and hot chocolate. Sell anything you don't need anymore, for some extra money (this is always a great incentive, especially during the holidays). You'll be making some extra cash to squirrel away for this season and the new year, and creating a clean and organized living environment for yourself. Collecting together any sentimental items, like photos, artwork, and ornaments that you don't want to throw out, will allow you to rethink how to display them and adorn various areas of your home (but, more on that later).
Streamlining your home, and the objects within it will ensure that you have space for the influx of gifts and homewares you're bound to accumulate over the winter period. For a thorough guide on decluttering your home, take a look online and get some inspiration. Be as ruthless as you can, and grab yourself some boxes, and a couple of spare weekends, to get the job done as thoroughly as possible. Now is a great time to rid your home of any issues that have been bothering you. Whether you need to check out companies like ABC Pest Control to sort out any irritating bugs, or call in a plumber and plasterer because of that damp patch that's been annoying you; invest now so that you can make the most of your home.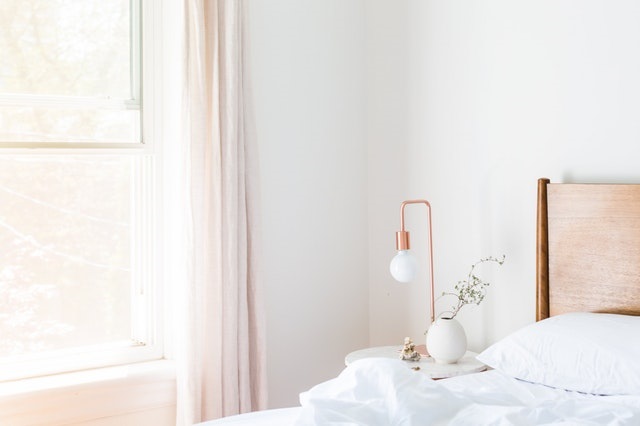 Thinking About A Bigger Project
It's worth checking over the outside of your house for any damage that the cold, stormy weather, may have caused the exterior over the year. Now is the time to get on top of any existing issues, so that you won't have to deal with any leaks, damp, or droughts, through the chilly dark nights that will be coming up. If you're not confident enough to scale a ladder and check out what's happening on your roof and with your guttering, then it may be time to call in a professional. Often, experts will come and have a look, and give you a quote, free of charge; just make sure that you contact a reputable company, that can be held accountable for any work they carry out.
If you're confused as to where to start, you can check out a guide to inspecting your home's exterior for online, before you decide what to do. When it comes to the inside of your home; you may want to consider doing any larger renovations as soon as possible, and not leaving them until the colder weather draws in. Whether it's refitting your kitchen area, or tiling your bathroom suite; you won't want builders traipsing in and out of the house, leaving the doors and windows open, when it's snowing outside.
You'll also want to ensure that you're able to cook delicious, warming meals, or take a hot bath, to thaw out your freezing hands and feet. If there are large renovation jobs being done over the first months of the year, you'll have an interior environment to look forward to during spring time in your home. So, it's worth investing in the time and work over the as soon as you can, to ensure you get a the space you've being dreaming of on Pinterest.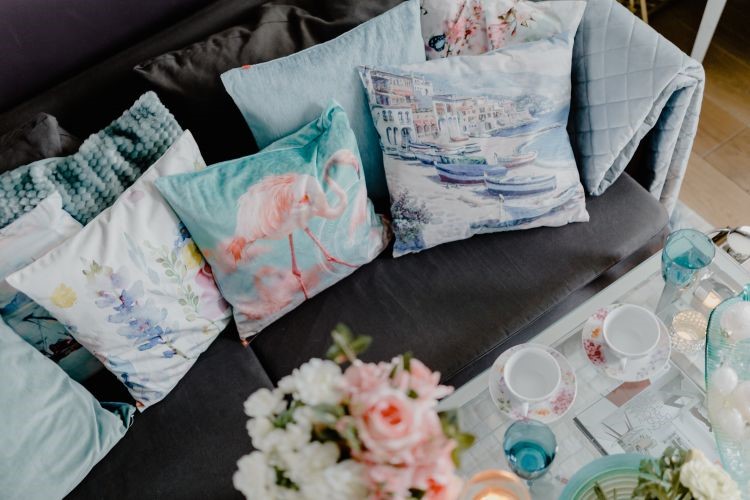 Considering Your Garden Space
You'll want to have a beautiful outside space in the summer anyway so that you can enjoy a BBQ or two, and sunbathe to your heart's content. However, by getting your garden clear and sorted, you'll ensure that you won't have to spend any time over winter, looking out onto a depressing space. Taking some time out to get your hands a little dirty, will create an outdoor oasis, that will be a joy to be in and look at, especially when there's a blanket of snow out there. Cleaning up any debris that's fallen from your trees and plants is the best place to start: you'll want to pick up the mess and create a clear lawn for mowing, or patio area for chilling out upon.
If you've got a green thumb, it's also the correct time to ensure that any fruit, vegetables, and plants are all in the ground and ready to bloom during the right season. Building your raised flower beds, repotting your small fruit trees, and getting rid of any weeds, will make sure that you get your spring batches of produce, and each plant will survive through another frosty season. Paint any wooden surfaces with waterproof, hard wearing paint or wood stain, so that they'll be protected when the rain and snow falls, and make sure there are no loose screws and hinges around, to make your make your garden as windproof as possible.
If you're planning on building any patios, or a new decking area, it might be worth waiting until the warmer months, when there's less chance of wind and rain. Don't forget; a tidy outside space will also be the perfect place to wrap up and enjoy a winter bbq on, you'll just need a patio heater and some cozy blankets!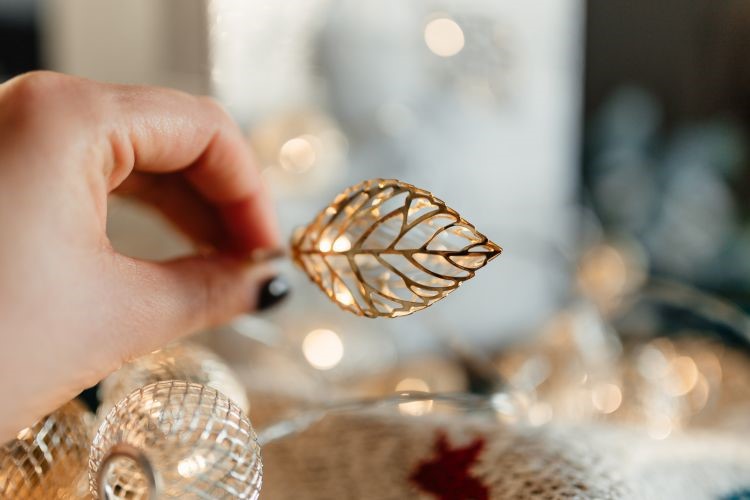 Picture source
Focusing On The Inside
So, you've decluttered, your roof has been fixed, and your garden is a dream; it's now time to focus on the spaces that you'll be spending the most time in during the cold season. Your interior environment is crucial in making you feel warm, happy and secure when you've come inside out of the bleak climate. Putting some time and effort into creating a cozy atmosphere, is well worth doing before the bitter nights set in, as all you'll want to do is wrap up and relax in your living spaces. Put up any fresh wallpaper, and add a new coat of paint to any tired looking walls and ceilings; this way, your surroundings will have an immediate lift, and your habitat will be a pleasure to hang out in all year round.
An updated wall space will also allow you to decorate it with some of those sentimental items that were discussed earlier. Reframing pictures and displaying them alongside your other family finds, will help to add character and warmth to your property, which will result in a cozy home. Plan ahead, and ensure that you have a lovely, cozy winter at home this year.