The 5 Best Subscriptions Boxes for Women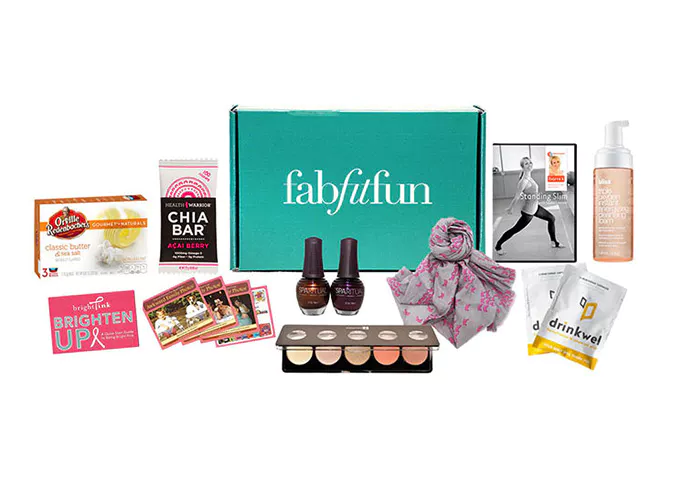 Getting packages in the mail is the best. But what could be worse than enthusiastically opening a box only to be unhappy with the product you ordered? Try a different way to treat yourself by finding a subscription box that's right for you. In a world of subscription box services that customizes every box personally for you, it's hard to go wrong. It's all about being happy and getting exactly what you want – especially if you paid for it.
Finding a subscription box worth your money depends on your interests and lifestyle. For example, if you like handmade artisan products you might want to look for a subscription service that offers local curated goods rather than a subscription box like FabFitFun. If you're looking to motivate yourself to exercise you might order a fitness, health, or wellness box. Even if you're just looking for cool snacks from Japan, you'd be surprised, there's a subscription box for that. Choosing the right subscription box is completely personal.
Try out these 5 subscription services that offer the best bang for your buck:
Blue Apron
Looking for an easy dinner hack? Try Blue Apron with friends and family for delicious, chef-designed meal kits. Blue Apron includes everything you need from step-by-step instructions to responsibly-sourced, quality ingredients. Cook gourmet meals right in your own kitchen without the hassle of running to the grocery store and measuring out cups of sugar. Blue Apron's got it covered. Eco-consciously packed, these ingredients are perfectly-portioned. The packaging is also recyclable to make sure nothing goes to waste.
Driftaway
The Driftaway coffee subscription offers one of the most customized coffee bean experiences of the bunch. It adapts to your taste buds by sending you a sample pack of 4 different coffees – each roasted to a different level. Once your preference is determined, all you have to do is wait for your freshly roasted beans at your doorstep. Transform your mornings by enjoying the exotic flavor from a carefully selected bean.
Hubble Contacts
Hubble contacts are the new contact lens brand in town and they're not afraid to show it. Skip out on ordering from expensive contact brands and opt for the more affordable daily contact lens. Hubble offers daily contacts at only $33 a month – that's barely a dollar a day. Hubble contacts are made from high-grade methafilcon A hydrogel material that allows for all-day comfort and clear vision. These high-quality lenses include UV protection and are made of 55% water content. Both lens packs and boxes are 100% recyclable so you can feel good about your body and your carbon footprint.
FabFitFun
If you're looking for a way to spoil yourself in a glamorous way FabFitFun is the way to go. Find the latest in beauty, fashion, fitness, and wellness in every box. Although the box is a bit pricey, it is only delivered 4 times per year and includes free shipping. This $200+ value for $49.99 will be worth your while as you'll be able to choose or surprise yourself with your favorite seasonal products. You'll also have access to the FabFitFun community, FabFitFunTV, free workouts, and exclusive member discounts with the membership.
Ipsy
Only $10 a month, Ipsy is one of the most popular monthly subscription box for women. In your Glam Bag, you'll receive full size makeup and beauty products from the best high-quality beauty brands. Personalize your Ipsy box to fit your skin type, preferences, and your unique beauty. Ipsy's 2-minute beauty quiz helps customize each Glam Bag for every queen asking questions such as your makeup experience. The quiz also has the subscriber select their favorite beauty brands to help build their beauty profile and make sure they get those specific or similar brands in their next Glam Bag.
Try a subscription box so you or a friend can experience Christmas every month. Who wouldn't like a box of amazing products showing up on their door like magic? Make sure to check out reviews before purchasing your box as well as spoilers online to get a peek inside your monthly box.
Christin Lee is a yoga instructor, entrepreneur, and lifestyle blogger living in NYC with a passion for universal human rights. She is an editor at InsiderEnvy, a site focused on travel, health, and eye care and writes reviews for contacts, beauty, and workouts.