WHAT GUYS REALLY NEED IN THEIR CLOSETS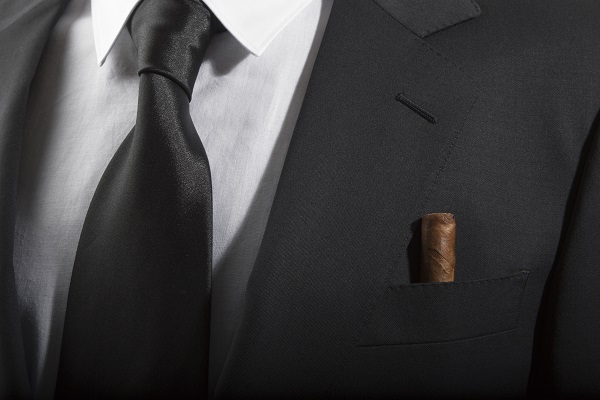 Menswear was the word we used to use to describe what was available at haberdasheries: ties, silk pocket squares, leather belts and matching Italian leather footwear, and cashmere socks. But today's urban dwelling gentleman needs a little something different—very different, in fact.
Few, if any men today are working in smoky boardrooms trying to convince a new client by way of aged scotch and trips to the gentlemen's club. Today is about meet-ups at Coachella, connecting on Instagram, and breaking gluten-free bread. Men are no longer working merely among other men—so there is a need to maintain a level of attractiveness, and perhaps for the first time in modern history, there is a need for men to maintain a wardrobe that differentiates them from other men around them. That means fun times for shopping wives, girlfriends, and other partners. Gone are the days of the gray suit with the gray tie and the hidden waistline barren of a belt. Now is the time to seize your personal power as and distinguish yourself with color, panache, and accessories.
For men who are scared to come flying out of the box, that's totally okay: you can keep your current style and break into the "new you" slowly but surely. Rather than completely revamping your entire wardrobe, take simple steps. Think of it like this: if you were completely bald on Friday and showed up back to work on Monday with a full head of hair, people would know immediately you were faking it. Instead of an overnight "faker" make the change authentic, truly you, and slow—more like a change of season than the radical shift of a tornado.
Here's your chance to figure yourself out: people often dismiss wardrobe as simply what we use to cover our bodies. For men today, it is so much more than that—variations in colors, fabrics, cuts, and brands are many times how we are defined whether we like it or not. Perhaps more importantly, form has to meet function—so looking phenomenal in a Gucci suit is great, but not if you're coupling that suit with a bike jacket and bicycle helmet and tucking your pant cuffs into your socks as you peddle away. Instead, take a page from this season's Givenchy look: urban, professional-meets-informal… naturally, the look is pricey when you actually buy it from Givenchy, so look them up and check out what they're up to and do-it-yourself picking from the racks and aisles of lower-priced brands.
For fashion designers, the look is literally just a meet up of active wear and formal wear, and it's really showing as we walk the streets of big cities today. Items like the executive hoodie have been around for a while, so designers are kicking it up a notch and pushing the envelope even more to redefine what office wear means for this generation of working guys who tend to be not only physically active, but activists as well.
Bloomingdale's has taken to the trend, carrying a host of clothing options—the look is one that may be confusing for those who keep it old school, but the bottom line is that many classically cut garments are being overhauled in the design studio: pant legs are getting scrapped, hoods are being added to dress shirts, and sneakers are evolving into office friendly footwear. While this may not be the most advantageous look for all men, it certainly has its perks for those who can rock it, not the least of which is comfort and creating a sense of self, which for many is a priceless asset when it comes to apparel.