14 Things You Need to Know About Assisted Living this Year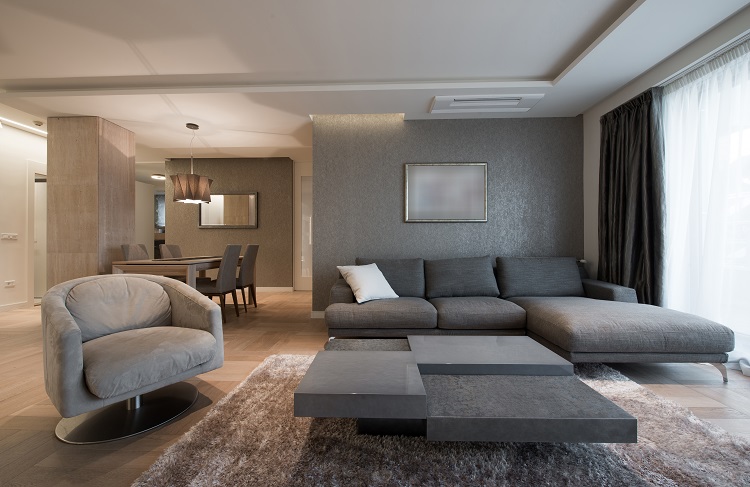 One of a senior's greatest fears is being put into assisted living for the rest of their lives. It can make them feel forgotten, put to one side so that they're no longer considered a burden. But assisted living is no longer similar to what was once considered a "nursing home" or "retirement home." For a few decades, the nature of assisted living has been transformed into an institution that more and more seniors are considering as choices for their later years in life.
So why is it becoming so popular? There are probably several things you don't know about assisted living. It's more than just a number of nurses taking care of bedridden seniors. There is a lot more involved with the facilities you were likely never aware of.
Each Assisted Living Center is Different
When you're looking for a facility for the senior in your life, you're going to be doing a lot of research for a long time. Each facility is run differently: some have a formal, traditional design while others have a more home-like ambiance to put people at ease. They're available in all shapes and sizes, from simple apartments to sprawling complexes with a lot of acreage. Some are licensed to care for 20 individuals while others have hundreds. These facilities definitely cater to different people's interests so that the right one can be found.
Don't be afraid to shop around and ask managers the right questions so that you're aware of what each facility truly offers.
There are Different Levels of Care
Although there are regulations in place for assisted living facilities, there is no universal definition as to what services they provide. This gives them the freedom to provide different levels of service, depending on the individuals in their care. Those who are bedridden may need someone to bring them food and/or bathe them on a daily basis, while those who don't need such treatment may just need someone to remind them to take their daily medication. Again, it would require some research on your part to find a facility to cater for the needs of your senior.
Costs of Assisted Living Aren't High
Many people think that the price of placing a senior into assisted living is going to drain their bank account, but that isn't the case. In fact, assisted living can end up being less expensive than the costs of a nursing home. More seniors are even taking out policies for long-term care insurance in their younger years in order to afford these services. Speak to facility managers or call Pegasus to see what financing options are available to you.
Assisted Living =/= Nursing Homes
Because of the many names that are used for the care of seniors later on in life, they're often confused with each other. However, assisted living isn't the same as the care provided in a nursing home. Firstly, those in a nursing home require 24-hour care with every aspect of daily living while residents in assisted living still have their independence and may just require assistance with small tasks throughout their day. Secondly, nursing home patients are generally placed in a single, private room while assisted living residents live in one-bedroom apartments. Lastly, nursing home patients require fully-staffed medical attention every single day, while those in assisted living do not require ongoing medical treatment.
Couples can be Placed Together
For senior couples who require different needs, it is possible for some facilities to place them together. You will have to look for facilities that do have double occupancy apartments so that married couples can stay together. Keep in mind, however, that such apartments will cost more and that you'll have to consider shared needs for both instead of individual needs for one person. Such arrangements can be more difficult to finalize, but it will be much better than separating the couple into different facilities.
Taking a Pet
More and more facilities are allowing residents to be admitted with their pets, following certain restrictions, of course. The majority of assisted living facilities will conduct "pet interviews" to see what kind of pet you're bringing with you and what their behavior is like. No one wants to deal with an unruly animal on the grounds. There are even a few who have pet coordinators to help take care of pets when the unimaginable happens. Talk to a facility coordinator to see what they have available if you're interested in taking Fido with you.
Community is Key
Being placed into assisted living doesn't mean that you're going to necessarily be surrounded by strangers. There are plenty of communities that cater to specific religions, ethnic backgrounds, or dietary needs. Not only does this make it easier for residents to continue living the way they already have, but they'll be with other people who understand where they're coming from with the same cultural and/or religious backgrounds or even those who just speak the same language.
Specialized Dementia Care
For those seniors who have the early onset of symptoms for dementia or Alzheimer's, it may be too early to send them to a nursing home. They're allowed to live amongst the general population of residents, but once their symptoms get worse, they are usually transferred to a memory care program if the facility has one. In these programs, there is specially-trained staff who know how to treat patients with these ailments so that the residents' quality of life can be improved.
Hiring a Geriatric Care Manager
Usually, the decision to admit a senior into assisted living falls to one person. This can end up being a stressful time, where they can become overwhelmed and making sacrifices they shouldn't have to. Instead, the option to have a geriatric care manager to help with the decision-making process can alleviate some of the burdens. Such a service does cost a little more but it could give people the peace of mind that they need that they're making the right decision.
Doctors in Assisted Living Facilities are Freelancers
It's best to know that the doctors found on the grounds of assisted living grounds are not there as employees; rather, there are there as freelancers. Their fees at the facility are paid for by Medicare while they also maintain their private practices so it's better to arrange appointments with them rather than approaching them on the grounds. Any treatments sought are not like to. Be covered by Medicare unless it has to do with a resident's current medical treatment.
Pay Attention to Pharmacy Bills
Paying attention to the pharmaceutical bill each month will inform you of what medications tour senior is receiving. Perhaps some medications are unnecessary or make certain side effects worse. Inquiring as to whether there are other alternatives will ensure the quality of life for your senior is sound.
Assisted living facilities are also able to fill out prescriptions for you on their grounds instead of having to go to a separate pharmacy. That can be a huge relief for most families as it saves time and cuts out the middle man, but it is important to ensure that periodic blood work or other tests are periodically made to ensure the treatment is still effective.
Assisted Living Facilities Have All the Works
The key is to make seniors happy, and if they want certain facilities at their disposal then coordinators are more likely to provide them. This has resulted in many facilities providing swimming pools, beauty salons, and fitness centers so that residents still have everything on hand that they used to have when they were taking care of themselves. There are even day trips to certain locations and daily events to keep any senior active and happy.
Not for the Long-term
It's a common misconception that assisted living is for the rest of a senior's life; this really depends on the health of the resident. It's quite possible for there to be a short-term stay in an assisted living facility, perhaps to recuperate from a medical procedure or there's been a sudden change in everyone's lives. Discussing the needs of the individual with coordinators will provide you with the best options for your consideration.
Rates Can Be Raised
And often without notice. Assisted living facilities are free to raise the prices of their services at any time and they don't need written consent to do so. This can lead to a spike in bills that not many people are prepared. Not all residents are being charged the same price either, depending on how many spots are open when they apply to become a resident. With some careful negotiation skills, some residents may be able to get a lower price or include a clause in the contract that bars prices being raised.
The decision to put a senior into assisted living doesn't have to be a difficult one and it doesn't have to be forever. It's something you should really deliberate on and shop around for the right one. You'll have a much easier time finding a facility that's fitting for the senior in your life.