3DR Solo Drone the Father's Days Gift of the Year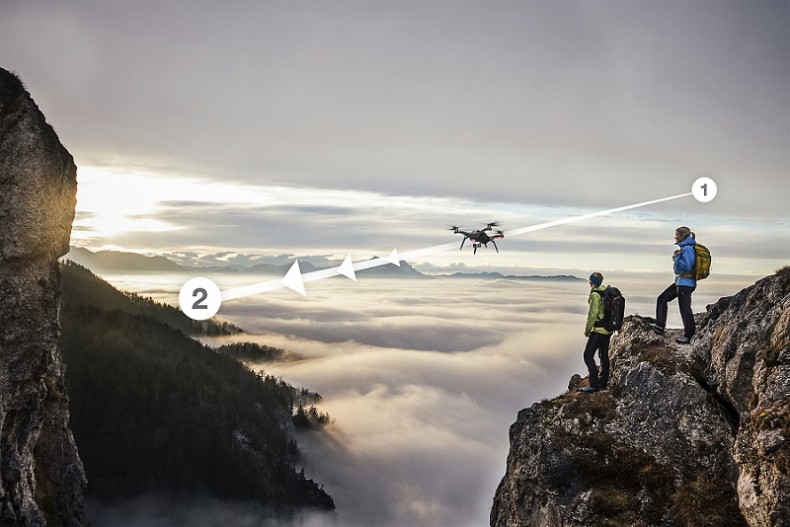 Get to your nearest Best Buy store to get a Father's Day gift that will trump all he others. Keep him busy for hours with the 3DR Solo™ Drone, and Best Buy is the desired destination for any of your drone purchases. On June 8th Solo, the Solo™ will be on 400 of Best Buys store shelves around the world. The Solo drone is the first to be powered by two Linux computers to help capture shots with ease. Now you can focus more on snapping the picture while the Solo™ keeps keeps itself in flight. The 3DR Solo™ is also the first drone to be fully compatible with your GoPro. Let this Father's Day be forever remembered as your Dad flies his new 3D Robotics Solo Drone, capturing HQ pictures/videos live streaming, or through his wireless smartphone.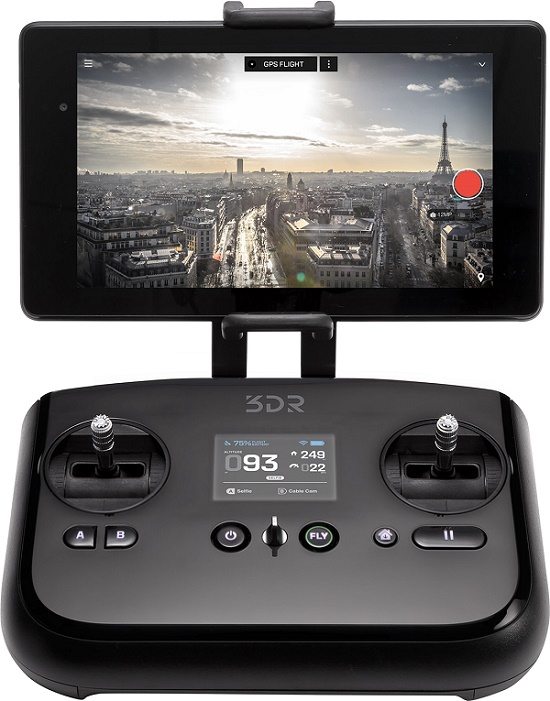 This Father's Day is easily capture with the 3D Robotics Solo™ drone this year. Get the best views to film or snap pictures using the Solo™. This will be the best year possible and everyday will possibly be filmed after Dad's open up this incredible gadget. Sure to get the Solo drone plenty of hours in flight giving this Father's Day a one of a kind feel to it. Capturing from unique angles that your Dad just can't reach himself, the Solo will easily capture that unforgettable moment with several different angles that wouldn't be possible without the Solo™ drone.
Not only going to be for Father's day
This may be a special gift for a special someone on a special day, yet your Dad is going to have very unique gadget to use for the rest of his life. For as long as the Solo last your Dad is going to be able to take it on family Adventures/Vacations capturing every unforgettable moment with great picture quality. Technology is moving to new heights giving the world gadgets we may not have been accessible to a decade ago. 3D Robotic's new Solo Drone is sure to make you the favorite this year when Dad opens his gift and is shocked to see his own Solo drone. This will be the Father's day to remember, or should I say to never forget because every Father's day will be captured by Dad himself.
With 4 easy to use modes to capture the moment the way Dad wants to capture it. 
Selfie 
Allowing you and your family to capture a shot together at the ease of a button. 
Follow Me
The Solo will focus on you as it travels in the air following your every step.
Orbital 
By adjusting a radios in the sky your Solo will travel upward and travel around your desired object in a circular motion. 
Cablecam 
Two quick snaps will have your Solo flying in a horizontal line from one destination to another capturing HQ video.
The Solo™ is the gadget of the year, so why not get the best for your Dad this Father's Day. He is sure to never forget you when he is outside with the family flying his new Solo™ around the backyard. When he is out traveling his new Solo™ will bring his video capturing to new measures, capturing video that may not have been possible if he didn't have the gadget to do so. Good luck this Father's Day and don't forget to give your Dad the Father's Day gift he deserves. I know he will love it, just as much as the rest of the family.
#SoloatBestBuy
disclaimer:  The reviewer has been compensated in the form of a Best Buy Gift Card and/or received the product/service at a reduced price or for free