5 Tips To Have Your House Sparkling In Less Than An Hour
We'd all love to have a house that sparkles with cleanliness each time we clean up, however, many of us don't think we have the time required to go to such lengths. This isn't true! There are lots of things you can do to have your house sparkling in less than an hour. That's right – an hour! Here are some pointers that will help you along the way:
Invest In Good Cleaning Materials
One of the best things you'll ever do is invest in good cleaning materials. The fact is, it might save us money in the short term to buy cheap, but buying certain items will save you time and effort in the long run. A good vacuum cleaner for example, will lift even the most stubborn pet hairs off your carpet in very little time. As we should do some cleaning each day, it's a good idea to begin to slowly invest in items to help you do a better job.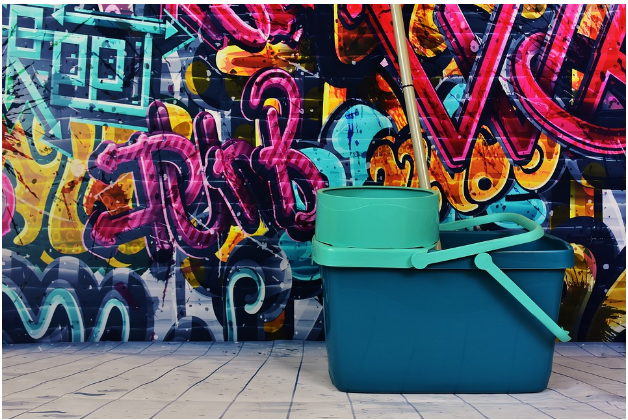 Accept When You're Truly Short On Time
Sometimes, you really are short on time and haven't got time to make your home sparkle. Don't be afraid to invest in home cleaning services once in a while. For example, if you're having people over for an important dinner and have too much to do, it should be a cheap and efficient way to make your home look more than presentable.
Wear A Cleaning Apron
A cleaning apron has plenty of compartments for items you may need to reach for at a moment's notice. This makes everything far more efficient and you'll save time going backwards and forwards.
Create A Manageable Cleaning Schedule
Instead of leaving your home until you feel as if everything must get done in one day, why not create a more manageable cleaning schedule? For example, you could do the kitchen on a Monday, the living room on a Tuesday, and so on. You could even split it up in terms of jobs, such as dusting the sides on Monday, then vacuuming the whole house on tuesday. There are plenty of schedules online that could help you.
Get Everybody Involved
Instead of trying to get everything done yourself, get everybody involved in the cleaning. Your kids should be getting into a good habit of it from a young age. They should at least be making their beds and tidying up after themselves, so you should barely need to touch their bedrooms! As they get older, you could even give them more important tasks, such as vacuuming or polishing. When you get everybody involved like this, the whole thing is done much faster. It might not look as wonderful as when you do it yourself, but you'll have far more time!
So, there you have it. Why not pick a day, get the whole family involved, put on some fun music, and start cleaning? It could be pretty therapeutic once you've all gotten into it! Leave your own effective cleaning tips below. Thanks for reading!