New Zealand is often referred to as an 'egalitarian paradise.' It was first to give women the vote in 1893 and it has worked tirelessly to build up a strong, fair society. Yet, it has its problems and challenges just like anywhere else in the world. Fortunately, the indomitable Kiwi spirit keeps coming up with ever innovative ways to solve them.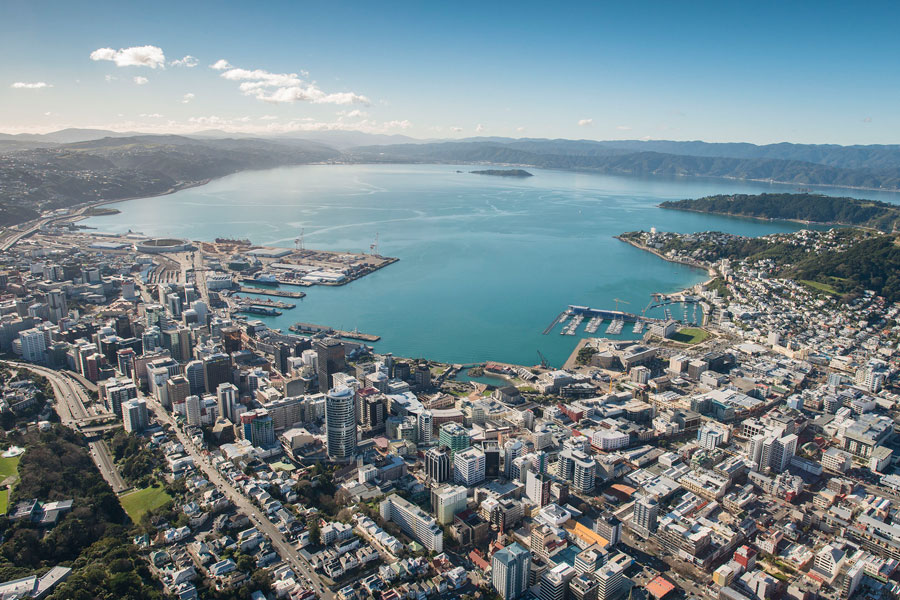 Image: http://www.helicopters.net.nz/assets/Wellington-Harbour_11460_1.jpg
Over the last decade, an increasingly rigid system of corporate compliance and regulation has encouraged a major micro business boom. As it has become more expensive to launch a company, entrepreneurs have trimmed the fat, stripped back their expenses, and created lean, mean startup machines. Right now, the popularity of remote work and virtual offices is soaring.
Keep reading to learn about the benefits of virtual workspaces and why they are such a valuable asset for businesses in New Zealand.
How to Recognize a Virtual Office
First things first, let's talk about what makes a virtual office and why they're different to conventional leases. There are a number of these facilities located in the big New Zealand cities. Servcorp virtual offices, for example, can be found right at the heart of business districts in Wellington and Auckland.
They occupy a real physical space, but the idea is that tenants don't have to be restricted to it. They are free to work from home, on holiday, during business trips, or anywhere else they like, while still being able to depend on a physical office, with a real address and genuine resources. Virtual offices provide maximum independence without compromising on support.
Cutting the Cost of Real Estate
So, essentially, it means that small businesses and start-ups can enjoy all the benefits of a regular office without paying the usual price. As the fee for virtual workspaces is based on the assumption that tenants will be splitting their time between the physical office and their own private environment, the rates are very low.
There is a variety of high-end resources on offer (broadband, mailboxes, dedicated customer telephone lines, etc.), but you only pay if you want to use them. If you have no need for a 24/7 customer helpline, it won't appear on your bill. If you only spend a third of your time at the facility, you'll only pay for that time. So, going virtual is a great way to reduce expenses.
Grabbing a Great Address
With such low rates, it becomes easy to claim a very prestigious address in a renowned part of the city. There are virtual offices on Quay Street and Shortland Street in Auckland, both of which are considered premium rental spots. Even if you don't spend time using the physical resources, you're free to claim the address as your own for corporate mail and meetings.
The same applies to phone lines, which can be manned by qualified receptionists. If you're trying to build up or sustain a presence in multiple markets (particularly if they are geographically distant), this asset can be invaluable. It gives you the opportunity to stay connected to international customers and clients so that sales are never lost.
Always Moving with the Market
One of the biggest benefits of going virtual is the fact that you're in charge. With no lock-in lease or inflexible commitments, you can expand, shrink back, or diversify your business whenever market conditions demand it. Agility is a hugely underestimated asset in the corporate world, but it often means the difference between profiting from an industry and being overwhelmed by it.
For small businesses in New Zealand, that ability to change is vital, because regulatory red tape can lead to tight cash flows and limited capital. To ensure that your balance sheet stays strong and your potential for growth is high, consider using flexible workspaces to reduce your dependence on costly office real estate.