Disclosure: I was not compensated for this post. However, I did receive a product from the company below and the opinions expressed in this post are 100% my own. I am disclosing this in accordance with the FTC guidelines.
Back to School with Bixbee Backpacks and Lunchboxes

It's the most wonderful time of the year…the kids are heading back to school!
Can you believe it….the new school year is right around the corner, or in some cases, kids are already back in school for the 2015-2016 school year.  It's an exciting time for youngsters.  The smell of new crayons.  Shopping for all the items on students required supply list. My kids were always anxious to pick out their new backpacks and lunchboxes and Bixbee has so many that your kids are sure to go wild over!
Great finds for boys and girls.
No matter what your budding scholars are into, you're sure to find a backpack and lunch box that will delight your child.  I recently received one of each from the Hope Peace Love collection.  The colors are just wonderful and I know that my grand daughter, Tessa, is going to be thrilled when she opens her package from Nonnie and Grandpa. She loves purple and teal, so I know that she is going to be delighted with these.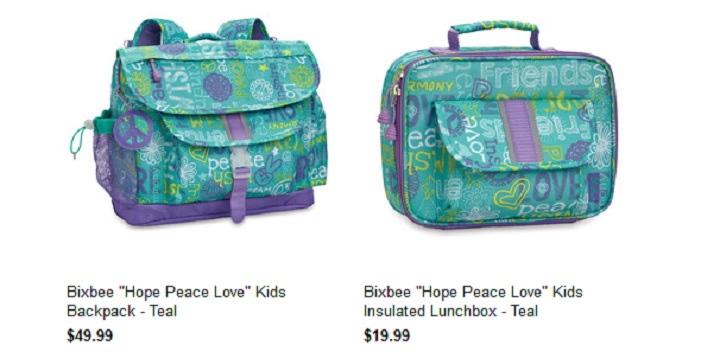 Bixbee products are very well made and the selections is just awesome. Lots and lots of room, with pockets and zippers.  I'm especially impressed with Bixbee backpacks.  They are more comfortable than the typical backpack, and safer too!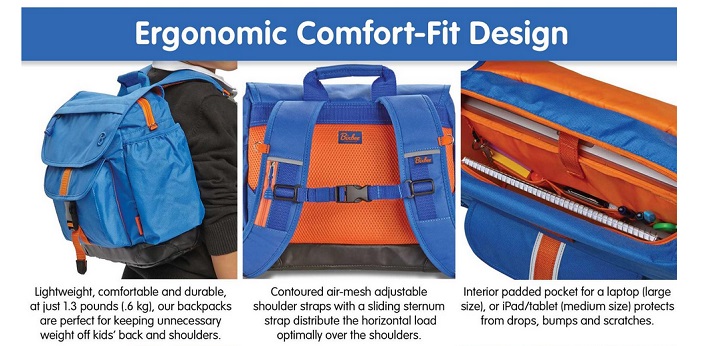 Find the correct size for your child!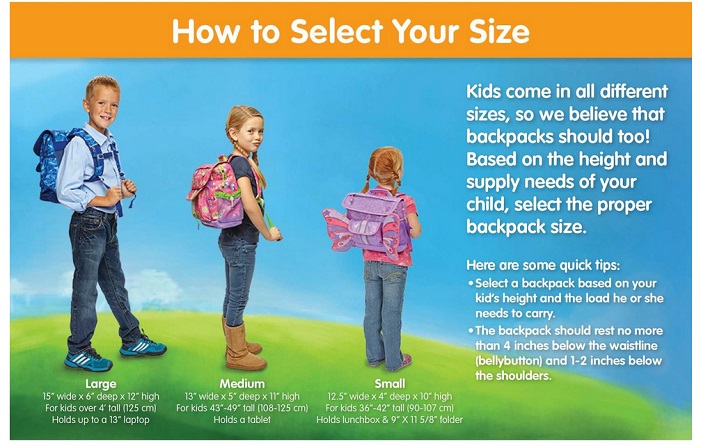 Once you decided the size that is needed for your child…start shopping.  Choose from one of the collections.  I have a grandson that will be crazy for the Zombies and another granddaughter that is going to be jumping for joy with a Sparkalicious Glitter "Butterfllyer" Backack and Lunchbox. Got a dinosaur or shark enthusiast?  If so, you'll need to check out the Dino Camo and Shark Camo goodies. Got one with their head in the clouds?  The Flyers collection will be perfect!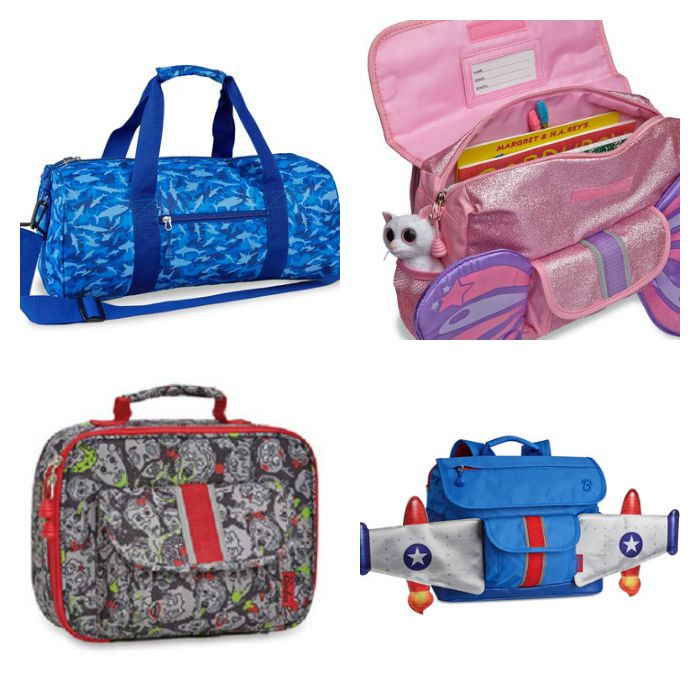 Bixbee Gives Back
Besides offering great products, Bixbee gives back! When you buy a backpack, they donate a backpack to a child in need.  Please take a moment to sit down with your children and travel the world with Bixbee!
Be sure to connect with Bixbee: Shop / Facebook / Twitter