School is starting back up. If you have a math wiz in the family, then you'll be in the market for a new graphing calculator. Casio has you covered. From the very simple to the really advanced.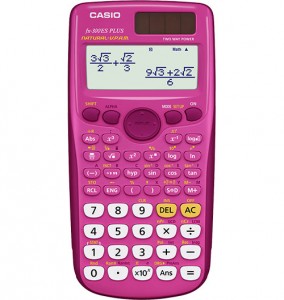 Pretty in pink! This is your standard scientific calculator. Perfect for middle school. My daughter loves this one because it's easy to use and well it's pink.
Casio's latest standard scientific calculator features new Natural Textbook Display and improved math functionality. FX-300ES PLUS has been designed as the perfect choice for middle school through high school students learning General Math, Trigonometry, Statistics, Algebra I and II, Pre-Algebra, Geometry, Physics.

Intuitive functions
Improved math functionality
Natural Textbook
For the more advance classes Casio has the graphing calculators. They are amazing and do so much! Perfect for Pre-Algebra, Algebra 1 &2, Geometry, Trig, calculus, and so much more! So many options that I'm sure I wouldn't even use a quarter of what this calculator is capable of. The greatest thing about this calculator is the price. At only $49.99 it's an affordable option on any budget.
NEW 9750 GII FUNCTIONALITY
REF/RREF Function

Random Integers

Unit Conversion

New types of regressions

Chi-squared GOF function

9 new probability functions

Pie charts & Bar Graphs

Graph X=f(Y)

And much more!
DISPLAY
New overall design with the same generous screen size that you've enjoyed with the 9750GA Plus
Icon-based menu adds to overallintuitive usability
When looking for a calculator there are a couple of things you'll want to make sure you're looking for.
Features Make sure you have everything you're student is going to need.
Durability/Longevity You want a calculator that is build tough. These are going into backpacks and purses and will be banged up a bit. If you buy a calculator that is fragile then you'll be buying another before the school year is out.
Ease of Use The ideal calculator will be ergonomic and easy to use with a user-friendly button layout and several functions within close reach. The buttons must be easy to read and the display should deliver a clear, high-contrast readout. Reaching the desired formula or symbol should be intuitive and quick.
Support/Warranty Graphing calculators are complex machines and extensive user's manuals and documentation are often needed to perform specific tasks. Make sure your able to go on-line and get a user manual and customer service.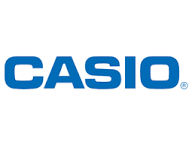 Connect with them