Dead Zero for Dead On Putting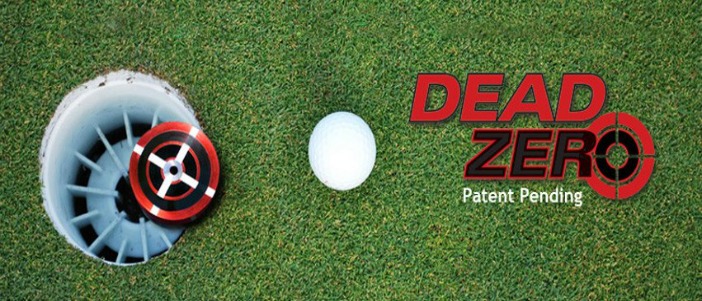 Dead Zero for Dead On Putting

I'm not a golfer, but I have a grand son who loves the game.  When I told him about the Dead Zero, he was ecstatic. Since I personally don't have a clue, I'm going to share a lot of information directly from the company, but first, here is the most fundamental fact that I learned about the importance of putting:

Putting is the easiest way to lower your scores (in golf, the lower the score the better).
The rest of the rational went right over my head…more birdies, fewer double-bogeys and saved pars.  Oh boy, I just don't have a clue, but if you have an avid golfer on your holiday shopping list, I can pretty much guarantee that they will be thrilled if they found one wrapped up, topped with bow, with their name on it!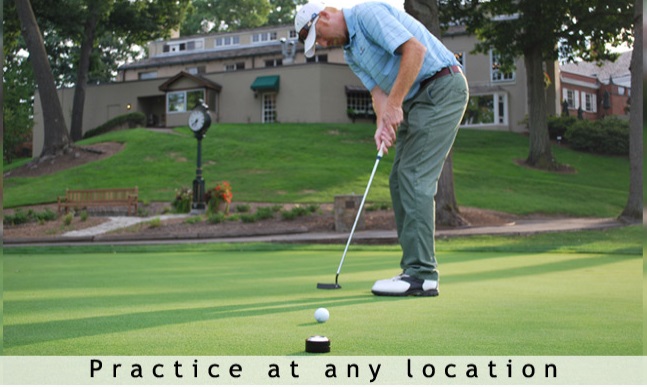 Putting Confidence Technology

The Dead Zero Putting Disk is based on the proven concept that practicing with a target smaller than the actual target will help you build confidence and make it easier to hit the real target in game situations. There are plenty of examples of this across several sports and including golf already. Throwing footballs through a tire, shooting basketballs at a hoop with a reduced rim size, and hitting baseballs with a skinny bat are perfect examples. In golf, you already have reduced-sized club faces on irons and putters and reduced-diameter cups on putting greens. What you don't have is a properly designed and sized putting target that can be used when and where you want.

You can practice with the Dead Zero Putting Disk on any surface on any green at any time and get instant visual feedback while you practice. Keep it in your bag or keep it handy at home or in your office. Practice on any area of the green and challenge yourself with different slopes and speeds. Although designed for improving your confidence and making more putts of ten feet or less, the Dead Zero Putting Disk can also be used for long-range lag putting or green-side chipping.
So this even makes sense to me…
Practice using a smaller target helps to build confidence and skill.
Getting instant feedback means fewer errors in the future because you do not continue incorrect putting.

Being able to practice anywhere on the greens means more practice time and more practice in different putting situations.
Small size means that you can carry it with you and keep it handy.
After talking with my young golfer about this, I learned that golfing aids can run up some big bucks and he felt that the Dead Zero was very reasonably priced.
Make more putts, lower their scores and enjoy the game more. Ultimately, that's the purpose of the Dead Zero Putting Disk.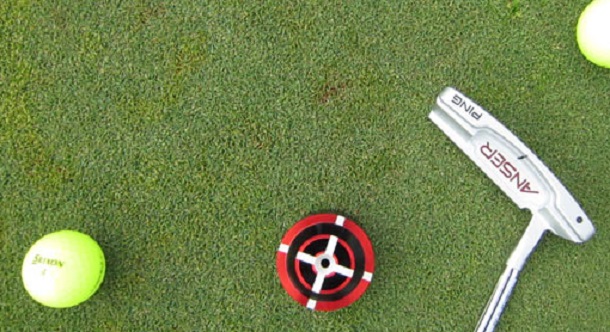 So, in conclusion –  Great Results at a Great Price = Get one for your golfer today!
Connect with Dead Zero:  Shop | Facebook
Disclaimer: This product was received from the Company for review purposes only. All thoughts and words in this post is my own and I was not paid to endorse it. I am only voicing my opinion about this product.