You Are Dearly Invited: How to Break the Mold with Your Wedding Invites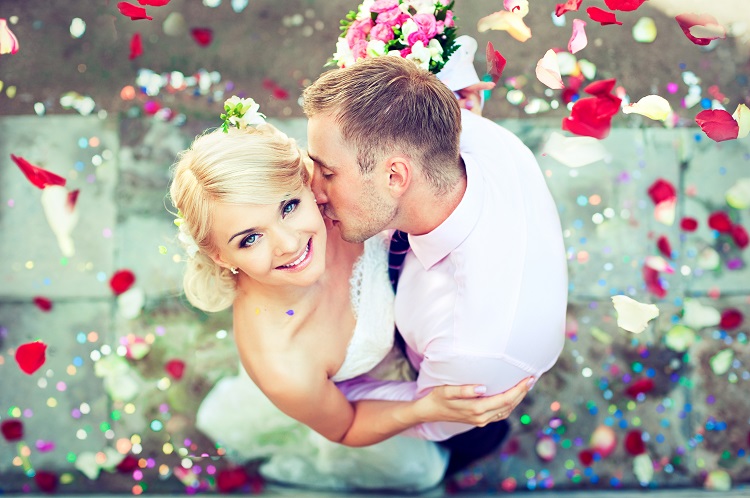 An invitation to a wedding is one of the first things guests will see that will give them a clue about the wedding, its theme and the location. Some will opt for a traditional invitation that boasts all of the formalities expected while others may want to make theirs stand out from the crowd.
To help you think of some out-of-the-box ideas for your wedding invites, we've put together some inspirational tips for you.
Use Photos or Videos
A great way to add a modern, unique twist to your invites is by sending them in the form of photos or videos. For example, you could get dressed up with props to take a comical photo of you and your fiancé(e), either tailoring it to the theme of your wedding or going for something abstract that will keep your guests guessing a little bit longer.
Or, if you want to do your bit for the environment, you could also use a video that you send by text or email to invite your guests to your big day. Act out a romantic scene from one of your favorite films or ask your kids to do a cute introduction to invite people to the wedding. Be creative and let your film star qualities shine!
Write a Romantic Poem
If you like to turn your hand to writing poems or you're good at telling stories, why not unleash your creative writing skills on your wedding invites. For example, if you've opted for a traditional, medieval-style dress from somewhere like PreOwnedWeddingDresses.com, a Shakespeare-inspired poem would be fantastic. Or, if you're wanting to be a little bit more lighthearted, a comical short story will go down a treat.
Make Your Own Cards
If you do want to follow tradition but you still want to be creative, why not make your own invites using card, ribbons and other cute little touches? You could add pop-up bits to your invites for that unique touch, or you could add to the traditional invite with a little treat for your guests in the envelope, like seeds of flowers they can grow before the wedding or boxes of personalized confetti that they can bring on the day.
A Unique Twist
However, if you really want to push the boat out and do something many won't have seen before, here are a few ideas that really will wow your guests and give them a wedding invite to remember! Why not get balloons printed with all of the important details on them that cannot be seen when the balloon's deflated? Guests have to blow up the balloon to find out where they're going and when, providing a real fun twist to the traditional wedding invite!
Or, why not incorporate your invite into a puzzle so guests are challenged into finding the all-important clues about your big day?
Whatever your wedding style, there'll be a distinguished wedding invite to suit. Jot down some ideas and get creative with your thoughts, transforming your invite into one that your guests won't want to throw away once the event is over!
Diana Young enjoyed her wedding so much, the day itself, and the planning of it, that she now writes wedding articles to inspire and help other women who will soon be walking down the aisle.