As a single mom, your home may be one of your prized possessions. If you love aesthetics, sprucing it up once in a while may also be a hobby. But did you know it could also increase the value of your home? 
Apart from adding value to your house, renovations are also a great way to;
Repair rundown areas and fixtures:

You don't need to live with peeling walls, broken down plumbing, or old school features that date your home. Embracing new technology and features will make it a better place to live in.

Improve security:

 Many of your valuable possessions are in your home, your kids also spend a lot of time there. Making sure it's as secure as possible is always a good idea.  For example, you could add security features like burglar-proof doors to keep out intruders.

Add comfort:

Your home is your castle, and adding some comfort features or improving on the existing ones will make everybody happy. Expanding the rooms is one way to make your house more comfortable.

Cut down on costs

:  It's always good to save money, and you can do that by renovating your home. An excellent way to do this is to work on home improvement projects that, in the long run, will help you cut down on energy costs. 

Beautify it:

After a hard day at work, your home is where you go to relax, so why shouldn't it be a beautiful space? It doesn't take much to brighten up a house. Changing the light fixtures or adding some plants, can make a big difference.
You can renovate your home on a budget
Sprucing up your home doesn't have to be expensive, there are many cost-effective ways to renovate a house. 
Of significant concern to most single moms is any renovation idea that will help them save money or improve the value of their home. Here are a few suggestions that fit the bill ;
1. Enhance your curb appeal
The first thing people see when they drive up to your home is your yard and the outside area of your home. Here are a few inexpensive ways to improve the exterior of your home.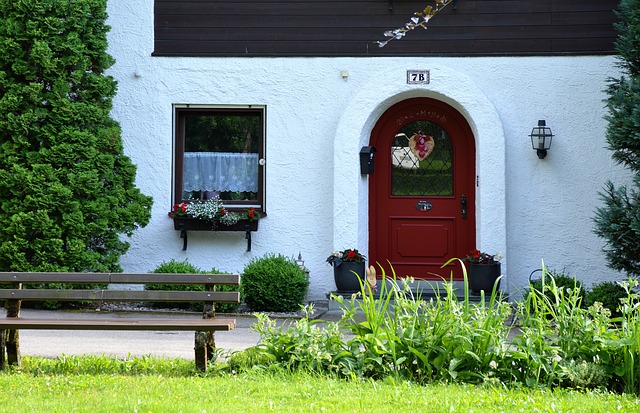 Clean out your gutters and repair any parts of it that are broken-down

Hire a pressure washer for a few bucks and clean the grime off your driveway, deck, and patio

Repaint your front door in an attractive color and replace the door handle, and knocker with some beautiful, affordable pieces

Keep the lawn neat, get rid of any clutter that may be an eyesore, and trim your hedge and shrubs

Create a beautiful garden with

native plants

as it will be easy to maintain in the long run

Grow colorful flowers in hanging baskets along the porch, in window boxes, and in planters at your door too
2. Change your color scheme
Changing the color scheme in your home can give it a completely different look and feel. You don't need to spend a lot of money to do it.  Here are a few ideas:
Repaint the walls in a different color. Make it easy on your pocket with a DIY paint job.

Change the draperies and window decorations. Bright and flowy curtains in a color that matches your carpet and upholstery will do the trick.

Refurbish old cabinets and furniture by painting your plain wooden furniture and cabinets, or stripping painted ones and give them a fresh coat of varnish. 

Redo your sofas by reupholstering them at an affordable price. If that is beyond your budget, spruce them up with statement cushions and throws.

Putting up some exciting posters and pictures can also give your home an interesting look.
3. Improve insulation to cut down on the heating cost
Are you looking for a way to cut down on your high energy bills? One way you can do this is by fixing insulation issues. 
Here are budget-friendly ways to improve the insulation in your home.
Put some door sweeps under all the doors to keep the draft from coming through.  Door sweeps will also keep dust and insects out.

Seal any drafty areas in the basement and attic using silicone caulk or spray foam

Cover your windows with insulation film or weather stripping tape to keep the heat from escaping through any leaky areas. 

Buy some inexpensive, heavy curtains with a thermal back to put up on your windows in winter  

Wrap a fiberglass jacket around your water heater to insulate it and cut down on water heating costs

Contact experts to service your  HVAC system. They can clean out your air filter and fix any leaks to ensure it runs more efficiently and save you money
4. Keep your house cool in Summer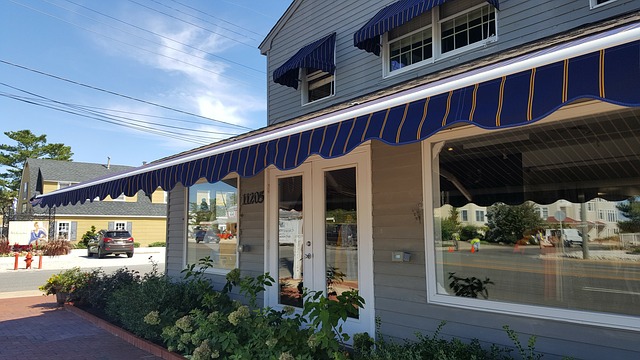 In summer, you will certainly spend more than you should to keep the house cool if your windows are letting in too much sunlight. To solve the problem, here's what you can do.
Apply solar window film on the windows that let in a lot of sunlight. It can reduce sun glare and heat by more than 70%

Set up some shade sails or plant some

shade trees

in the side of the house that gets a lot of sunshine in summer and around air conditioning units too

Put up awnings around all windows and any glass sliding doors. Then you can put them up whenever it's hot to keep the harsh sun rays out. 

Install a programmable thermostat that can automatically adjust the temperature in your house during different times of the day 

Buy a floor fan and install vents to keep your attic from getting too hot 
5. Permanently fix problems in the bathroom
Fixing or improving your bathroom by dealing with plumbing issues or upgrading it can save you a lot of money in the long run. If you ever want to sell, you will find that people appreciate a home with a stylish, problem-free bathroom too.
 Here are a few affordable ways you can use to improve your house plumbing.
Cover your kitchen and bathroom countertops  with

antimicrobial film protection

to keep them free of mold, fungus, and bacteria

Switch to low- flow water faucets, showerheads, and toilets to help you save water

Seal any leaks around sinks, toilets, and other areas in the bathroom using caulk. Make sure any leaks in waste and water supply lines are fixed too.
Are you ready to improve your home?
These are a few reasons to invest time and energy in cost-effective home improvement projects. 
We also give you a few examples of some easy to do home renovations that can add value to your home. Why don't you try them and give your home a whole new look while making it more valuable? 
As a single mom, your house could be your most valuable asset, don't let it run down.