Empower Fitness "Empowers" You to Get Active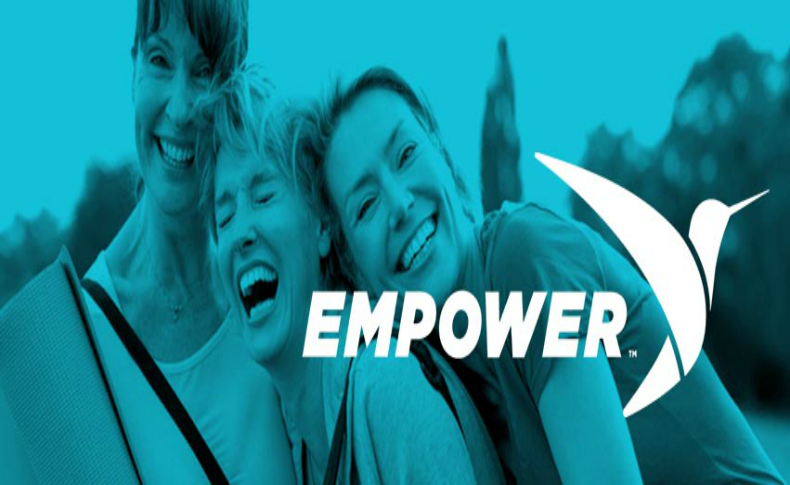 Get Moving with Empower Fitness

I have to be honest. I DON'T EXERCISE.  I know I know.  It's so bad that I don't.  I realize that I need to, but darn, it's so hard. Luckily my oldest daughter does, and was absolutely delighted to receive some great products from Empower Fitness.  She was so excited when our box arrived in the mail, and could hardly wait to try them out.
For home use, we got a Cardio Core and More.  Wouldn't you all love to see me give it a go?  So sorry to disappoint you, but that isn't  ever going to happen, BUT, my daughter gave it a go, and my 4 year old grand daughter tried her best.  It was so cute!

Have any of you tried to hoola hoop since you were a kid.  It isn't easy, but boy does it give you a workout.  For my daughter is was as intended.  For me, it was bending over and picking it up off the floor, whirling it around with my arms and then picking it up off the floor, repeat, repeat, repeat. Steph said that the weighted hoop really worked out her ab muscles.
Empower includes DVD's with most of their exercise equipment, which is a great addition. It's motivating and helpful to be able to see the proper method of product use.  Along with the Cardio Core & More, we also received some much appreciated safety oriented items. Since Stephanie is often at work quite late, she doesn't get a chance to get out and walk until after dark.  This safety vest is great.  It doesn't restrict her movements, it's lightweight, it's nice and bright and actually looks cute on.
And let's talk sweat! It happens and it's such a pain to have it running down your face into your eyes. With the Empower NiteBright Ultra Reflective Fleece Headband, you can keep that sweat out of your eyes and look good at the same time.  This teal number even matches the vest! For convenience, they have a great wrist wallet AND for those who are really fashion conscious just take a look at the gorgeous reflective scarf!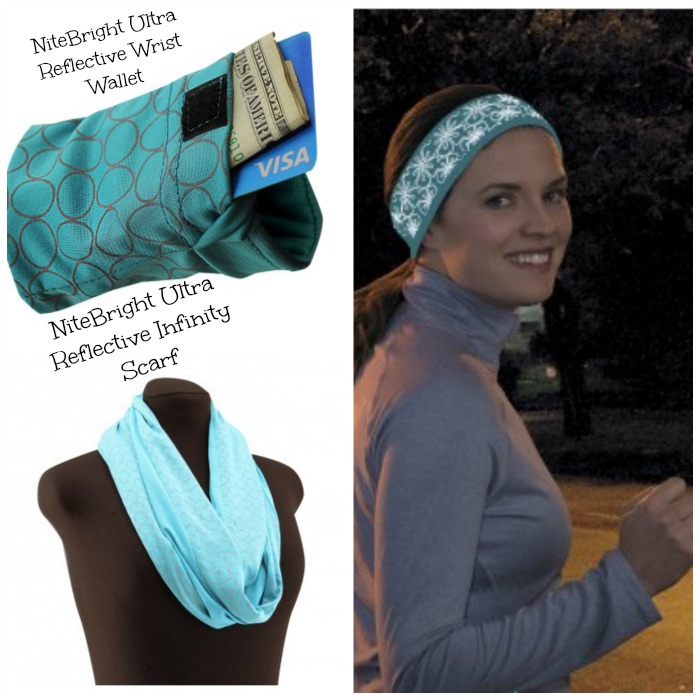 These also come in a black and white pattern.
Reflective Safety Vest – available in stores at Target
Cardio Core & More – available in stores at Target
Reflective Headband – available in stores at Kohl's
Empower yourself with Empower Fitness – and maybe Empower your mom, too.  Mother's Day is right around the corner!
Connect with Empower Fitness: Shop | Facebook | Twitter
Disclaimer:
This product was received from the Company for review purposes only. All thoughts and words in this post is my own and I was not paid to endorse it. I am only voicing my opinion about this product.