Pretty gloves are easy to come by. But gorgeous gloves that are beautifully made to perfectly fit ones hands…that's a completely different story. FitzGerald Morrell Gloves takes gloves to the highest level.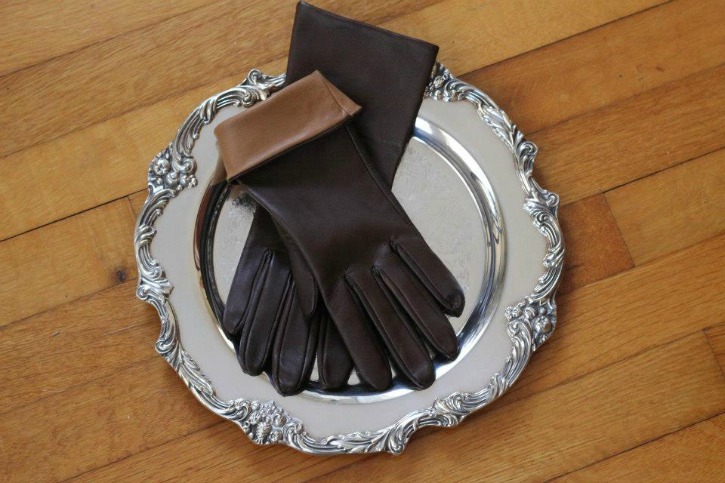 Gloves have been around, almost as long as people have.  Worn to both protect the hands as well as making a fashion statement.Through out the years, they have been crafted from of lamb, sheep, deer, cow/ calf, rabbit…even chickens.Ox, elk, goats and, gulp, dogs, have been tanned for the making of gloves and other wearing apparel.  From the 1500's on, fabric gloves came into play.  Made of satin or silk, velvet, cotton and linen. Sateen and taffeta gloves came into popularity in the 1800's. Then, in the 1950's nylon and naugahyde gloves came on the scene.
Over the years, glove styles have come and gone. 
Short
Long
Fingerless
Gauntlet
Made for warmth and protection, and to improve certain sporting activities. Driving gloves, golf gloves and shooting gloves, for example.
Leather, has been a continual favorite for both men and women because of its durability and "feel". Whether premium leather, silk or cashmere is a buyers preference, an expertly tailored pair of gloves is the result.  Each pair made for an exact fit.  Craftsmanship is key.  Gloves are hand-cut and hand-stitched in the UK
FitzGerald Morrell Gloves = "Quality + Elegance + Fit"
Available in 20 vibrant colors, like Iris, Vintage Rose and Electric Blue.  A hue to match every wardrobe and season.
Step back in time to when craftsmanship was prized, and quality was not spared. Slip into a pair of FitzGerald Morrell Gloves, and feel the difference.