Get Spring off to a Great Start by Planning Now
For the first time in a few years, the groundhog didn't see his shadow on Groundhog Day, signaling the early arrival of spring. Now, whether or not a rodent can actually predict the weather is debatable, but the fact remains that it's not too early to start thinking about getting ready for spring. Before we know it the cold temperatures, ice and snow will be gone, and we'll be excited to get back outside and start working on the yard.
To help pass the time over the last few weeks of winter, it's a good idea to start getting ready for spring. Getting a head start now means you'll have more time to enjoy the warmer weather and won't have quite such a long list of chores to tackle once spring does arrive. Plus, winter might not seem so dreary when you are thinking about green grass, colorful flowers and fresh air.
Get Ready for Lawn Care
If your lawn is still covered by a blanket of snow, you might think it strange to start worrying about lawn care now. However, once the snow is gone and the ground has thawed, the sooner you start working with your grass, the healthier it will be all summer long. Now is the time to start arranging for lawn services (search for lawn care services near me) and lining up a crew to assess your lawn and aerate, overseed, feed and prevent pests from invading before it's too late.
If you are planning to mow your own grass, schedule a professional service for your mower to have the fluids changed and blades sharpened and make sure everything is in working order. You don't want to have to put yard care on hold while you are waiting for a lawn mower repair.
Plan Your Garden
Few things can help you get excited for the spring and summer months like getting your garden ready. Now is the time to start planning your crops and what you want to plant this year. Knowing what you would like to grow and when to plant it can help keep you from overbuying plants at the garden center (it's easy to get excited) or planting too many seeds at the wrong times and scrambling to get them in the ground at the right time.
Once you know what you want to plant and when it needs to be started, you can begin ordering seeds and seedlings, and starting your own seeds indoors. Some plants require several weeks to germinate, and depending on where you live, starting the plants indoors in late winter or early spring ensures that they are ready to go into the ground at the appropriate time. Now is also a good time to take stock of your gardening equipment and make sure everything is in working order. Get tools sharpened if necessary, pick up some new gardening gloves and watering cans, and be ready to go when the time is right.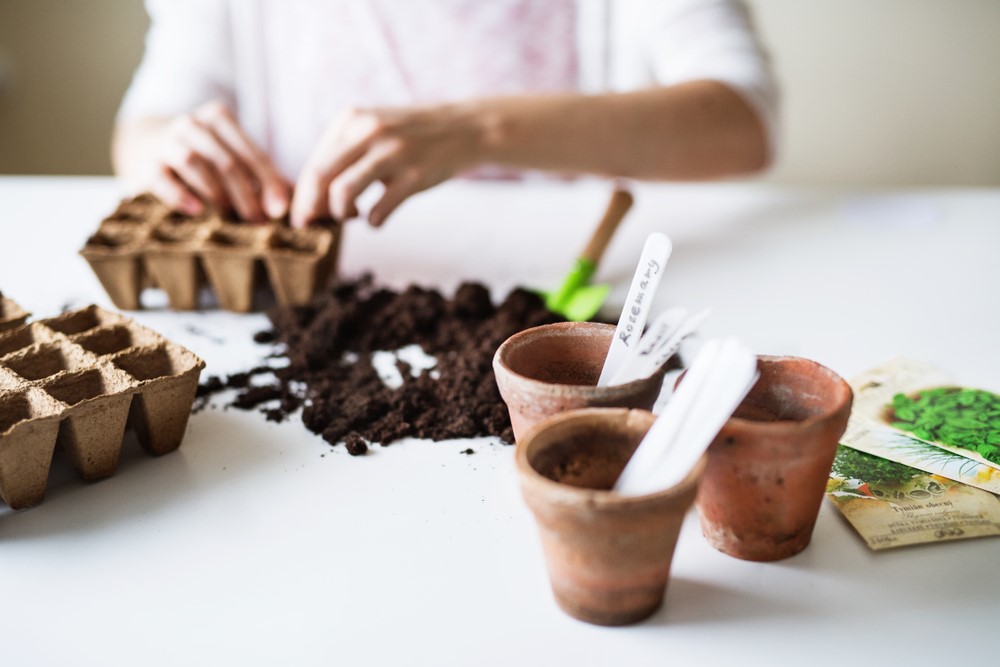 Indoor Maintenance
Getting ready for spring isn't only about outdoor chores. Now is a great time to tackle some indoor tasks as well. Some of the jobs to add to your to-do list include:
Changing filters. Depending on the type of systems and appliances you have, you need to clean or replace filters in your furnace, faucets, refrigerator (for water), air vents and your range hood every few months.
Checking the smoke detectors. One recommendation is to change the batteries and test your smoke detectors when we change the clocks for daylight savings (which ends on March 10, 2019), so be sure to take care of that.
Clean walls and baseboards. Get a head start on spring cleaning by tackling the walls and baseboards in your home now. Clear out dust and cobwebs and winter debris, and everything will feel fresher.
Start gathering spring items. Stores are already putting out spring clothing and outdoor gear, so now is a good time to take inventory of what you need and make any necessary purchases. Making sure the family has the right gear now will prevent frantic searches for rainboots and umbrellas later.
It might feel like spring is a long time away, but it's much closer than you think. If you start prepping now, you'll have plenty of time to enjoy the sunshine — and have fewer headaches when it's time to get out there and get things done.