This Could Be A Great Way To Show Your Appreciation!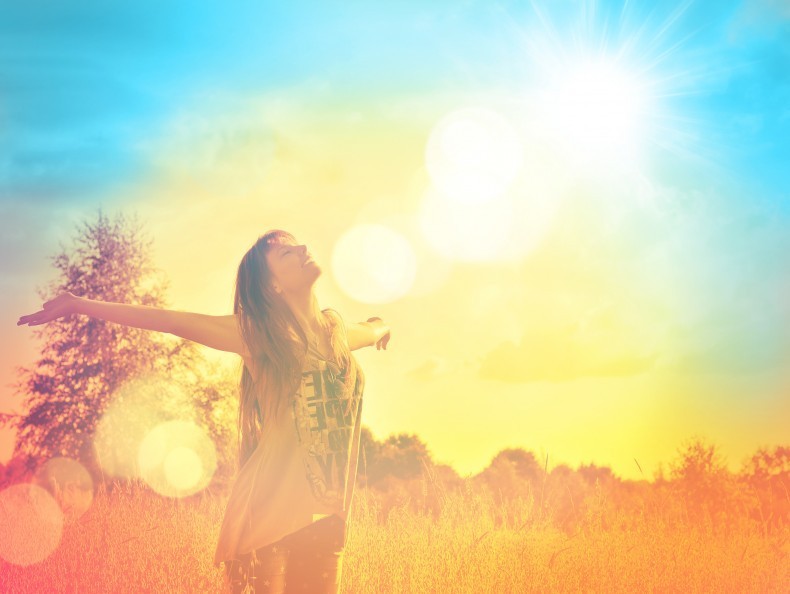 It's been established. Men want to feel respected and women want to feel cherished. Even though many people know this, there are many who don't know what this translates to or how it looks in everyday life. Whether it's your mother, daughter, wife, sister or girlfriend, there are ways you can make the women in your life feel extra loved and cherished on a regular basis. After all, this is a great way to strengthen the bond and spread love to those around you.
1. Thoughtful Acts
There are some chores no one really wants to do. Even more so, there are plenty of women who'd rather pay someone to handle certain tasks because it's more convenient that way. Create some free time in your schedule to go and ask a woman in your life about how her car is doing. Find out if she's gotten an oil change or if her tires are in working condition. See if there is some maintenance she could really use and offer to take care of it for her. This one small act could really make her day.
2. Gifts
Most people love receiving gifts. While many women expect to receive gifts during the holidays like Christmas and Valentine's Day, it's nice to get a sweet gift just because it's Tuesday. Whether it's your wife, mother or daughter, take note of the things they seem to really like. If there's a line of lipstick they tend to use a lot, visit a makeup store to pick it up for them. If they really love the way a specific perfume smells, surprise them by visiting a site like www.thefragrancecompany.ca and get it delivered to her front door. If you know she hasn't eaten yet, go to her favorite restaurant and order her favorite meal for her.
3. Physical Touch
Sometimes, a girl just needs a hug from someone who loves her. If you know your wife has had a long day at work, invite her to put her feet up and give her a nice foot massage. If there's a woman in your life who has been running on all cylinders for weeks on end, book a spa appointment for her to get a massage and a facial. People really underestimate the power of a really good massage. When physical touch comes in the form of restorative treatments like massages and facials, this is really good for circulation and the health of the lymphatic system. Though there are many people who don't like to be touched, it is actually crucial for the health of the overall body. Perhaps you have a daughter who's a little too young for the total spa date. You could easily take her to the nail salon to get a matching manicure and pedicure. This smaller practice of self-care is good for young people to understand its importance. It's also great because it'll get them into the habit of practicing self-care for years to come.
4. Kind Words
Sticks and stones may break your bones, but words can hurt you too. This is why it's important to affirm and show appreciation for the women in your life. Get into the habit of speaking words of wisdom and love to the women around you because these words can literally nourish a woman's heart. For every negative word someone hears, they need about seven positive words to negate it. Be intentional about being a champion of positivity and encourage the women in your life. Whether it's your wife's cooking, your daughter's pretty hairstyle or your sister's job promotion, congratulatory words on a consistent basis will strengthen the bonds you have with the women you love.
Everyone receives love differently. Because of this fact, some women will respond in a positive way to kind words, but they might be completely repulsed by the thought of physical touch. It's important to find a balance and understand the boundaries. Just because you may be great at doing acts of kindness doesn't mean a woman will want that gesture. It could come off presumptive and chauvinistic. As long as you approach the situation with good intentions and a teachable attitude, you'll have no problem learning how to love the women around you better.