Is Your Home Smarter Than You? Smart Home Gadgets That Will Blow Your Mind!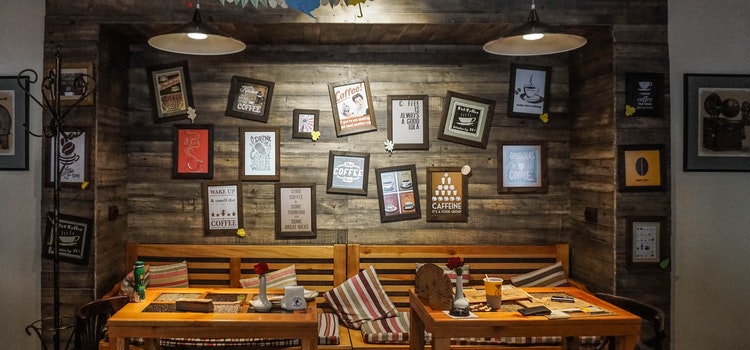 Smart home gadget technology simply did not exist a few years ago but now it is big business. It is predicted that this is going to be the fastest growing electronics sector this decade. Electronic devices can control your heating, lighting, security and even boil your kettle from anywhere in the world. Cutting edge electronic and communication technology is being harnessed to make householder's lives easier and more comfortable and to them save money. Many of the devices are to be found in the kitchen but smart technology pervades every aspect of our lives from gardening to entertainment.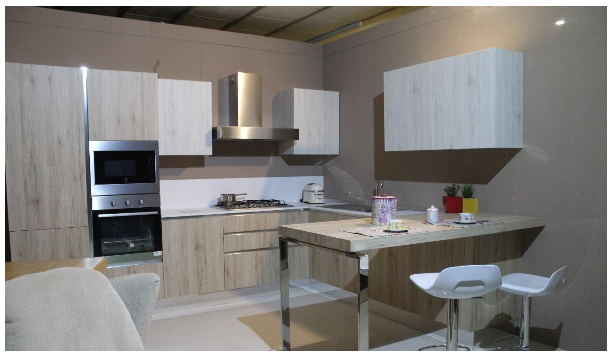 Image source
Sous vide cooking via the internet and bluetooth
Who would have thought that you could cook via the internet or bluetooth? This sous vide device can only be controlled wirelessly as it has no control panel on the unit!
Sous vide is a popular method for cooking food which involves sealing it in plastic bags which are then immersed in a warm water bath. The water is heated to a precise temperature which ensures that all of the taste and moisture is retained in the food.
The Bluetooth Anova Culinary Precision Cooker adds Wi-Fi connectivity to a sous vide cooking device. You can actually start the cooking process before you get home! When you do get into the kitchen you can check the precise temperature which can be set with an astonishing degree of accuracy (within a tenth of a degree) and is indicated via an LED display.
You can control the whole process using your smartphone via a downloadable app. If you are in the same room you can use bluetooth or you can use a Wi-Fi connection to control it from anywhere in the world!
Smart kettles for the kitchen
Can a kettle really be smart? Apparently, it can. There is a new generation of electric kettles that allow you to boil water from a remote location. The devices are called 'ikettles' and they can save you up to two days a year waiting for the water to boil to make your coffee or tea.
The device is elegantly designed and would look great in any kitchen. It is controlled via iOS or Android through a smartphone app. You can schedule the kettle to turn on so that the water is freshly boiled when you wake up in the morning.
Home entertainment via the web
Do you remember when you had a TV for watching TV programs, a radio for listening to music and a computer for writing documents? Now the boundaries are blurred and devices are required to fulfill multiple functions. An internet connection is no longer the preserve of the computer. Your radio can now hook up to the web and deliver a whole range of live stream radio stations into your home.
Choosing the model to buy can be tricky. Thankfully, The Smart Future provides you with detailed reviews of specialized internet radio devices. You can read up on how many radio stations the device can access, the power of the woofers and the tweeters, the size of the unit and the all-important price. This enables you to choose the best model of internet radio for your budget.
A robot that mows your lawn
The Husqvarna Automower® is just what technophiles who enjoy gardening have been waiting for. It is essentially a 4-wheeled robot that can mow a lawn. The cuttings are so small that they can be left on the lawn and naturally decompose so that they provide fertilizer back onto the lawn.
It can be used to mow an area of lawn up to 0.37 acre (16,000 sqft) which is a large garden! It can even cope with slopes up to 450 and does not have a problem finding its way around obstacles such as garden furniture and water features. It can even find its way down narrow passages.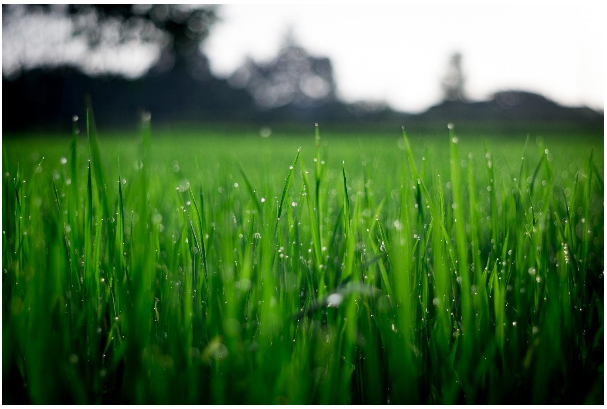 Image source
Grass grows at different heights but the robot lawnmower will automatically adjust its height to provide a close cut whatever the grass height. It is able to run for a full 70 minutes if the battery is fully charged. You can control it via your smartphone app which you can use to set it up and simply leave it to get on with the job. It makes very little noise compared to many motorized lawnmowers. If security is a concern in your garden, or you are using it on a front lawn where the public has easy access, there is a useful anti-theft alarm.
The refrigerator that does a lot more than chill
Fridges have become increasingly complex over the last few decades. Apart from keeping your perishable food at below 40C fridges like the Samsung Family Hub refrigerator can help you to manage your shopping and your family schedule. Amongst the many useful features you will find:
An electronic family calendar that will synchronize with your diary on your smartphone so that you can keep track of family members
Text notes and photograph storage facilities for those precious family pics
An entertainment hub with built-in speakers and a radio function
Three built-in fridge cameras. These are programmed to take a photograph every time you close the door. The photograph shots can be viewed from your smartphone via an app from wherever you are. You don't have to wonder whether to stock up on a particular item when you are in the supermarket because you will be able to easily check if you already have it in the fridge
A Mastercard app to connect to a local supermarket for convenient shopping
A facility to store recipes, food pictures, ratings, and reviews so that you are never stuck for inspiration in the kitchen again
The function of the fridge is controlled via a 21.5-inch touchscreen on the door.
All of these smart devices make household tasks much more fun. Technology turns the mundane chores of mowing the lawn or ordering the groceries into something much more exciting. They can also save you a lot of time!