The Small Garden Struggle Is Real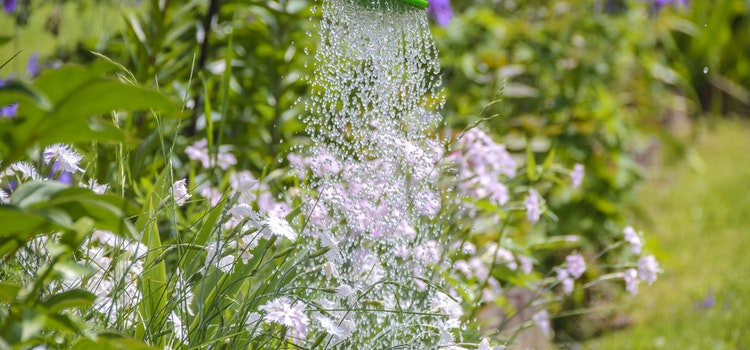 Not everyone is blessed with a massive, rambling, outdoor space in which to spend sunny afternoons. In fact, many of us think ourselves lucky to have a bit of a communal outdoor area, or a tiny garden to spend time in, when temperatures saw. However, making a small garden successful isn't always the easiest of tasks. That is why you should continue reading so you can get some big ideas on how to get round some of the most common small garden problems.
Lack of space
Obviously, number one on the list of small garden gripes is the lack of space. But what does that mean exactly for folks that have smaller spaces outside? Well, it can be both a blessing and curse.
This is because the advantages of having a smaller garden include not having to spend so much on getting it landscaped, or on plants or even keeping up the maintenance. But this same lack of space can make some folks feel constricted and claustrophobic in their design choices.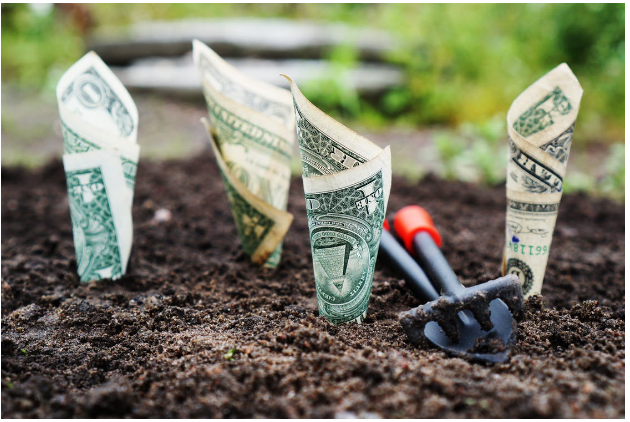 While it is important that you tailor your choice to the size of plot you actually have, it is also vital to remember that with a little creativity it's possible to have many of the features and items in a small garden that you would have in a regular to large size one.
This includes seating, and seating areas, and an even things like high-end luxury additions like a hot tub.
For seating it's important to be comfortable without taking up too much room. To do this, you can choose a folding chair that you can pack away when you aren't using them. Or you can have some seating built into the garden design itself. Such as in an alcove or on top of a wall. The idea being that you can make use of this space for seating as it would only be wasted otherwise.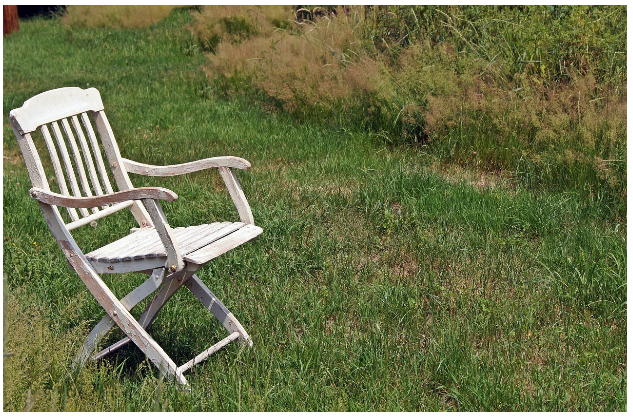 While having a table outside to eat alfresco is great, finding one that will fit comfortably in a smaller garden without dominating it can be difficult. To get around this why not install one that folds out from the wall? Then you can easily pack it away when not in use, maximising the space that you have to enjoy your outdoor space.
Lastly, relating to space issues in a small garden, why not consider a hot tub? OK, so you may be thinking: "id love a hot tub, but I just can't afford the cash, or the room for one." However, it may be possible to afford both! This is because there are now products on the market like this Portable Tubs HQ SaluSpa Miami portable spa. Which is an inflatable hot tub that can be quickly and easily assemble in your garden, no matter what the size plot of land you have to work with.
These inflatable spas are a great products for smaller gardens because they are compact and size and are not a permanent fixture, meaning you can roll them out for the warmer, or colder weather, while having them packed away for the rest of the time. So then they are not taking up room in your outside area.
Lack of light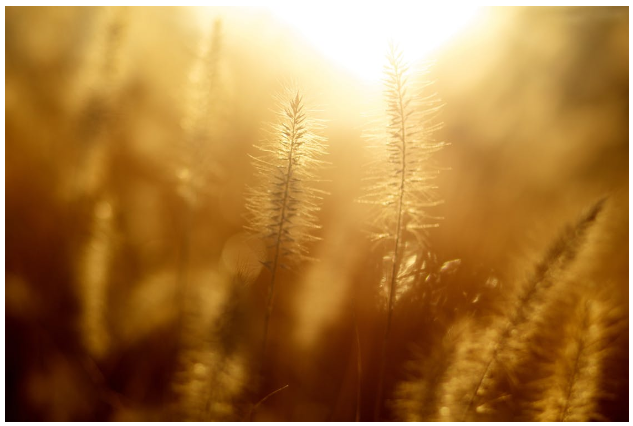 Now we have looked at space, and getting more out of that in a small garden, let's a take a peek at another common problem with smaller outside spaces, lack of light.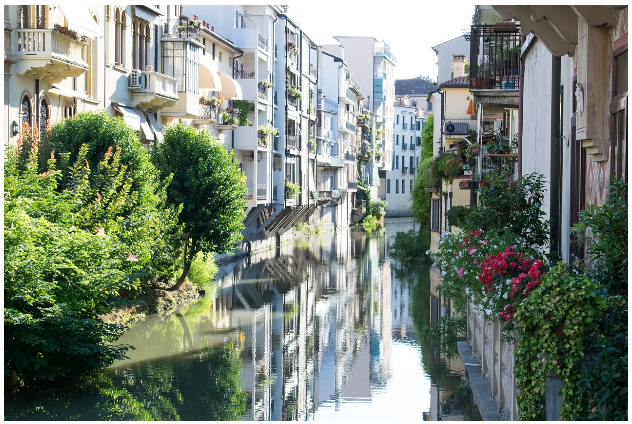 It's a fact that many of the smaller gardens around are located in the city. The city, of course, means built up urbanised areas with high building and towers. They are great for living in, but no so wonderful if your garden is planted squarely in the shadow on one. As it means you get the very little light to sunbath and feed your plants.
However, if you do find yourself in this situation all is not lost. That is because there are actually a wealth of beautiful plants that favor shady conditions, and with some careful planning and planting you can still have a gorgeous garden to be proud of.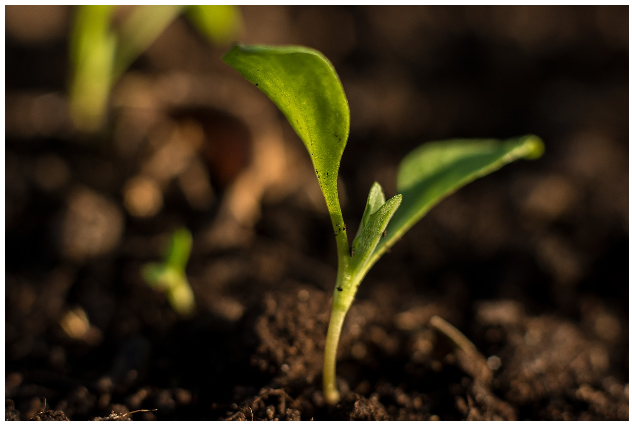 First of all, try some tall grasses such as Milium effusum 'Aureum' AGM: and Deschampsia cespitosa 'Goldtau'. These work well in small shady gardens because they don't need a load of light to thrive. Long grasses like these can also add a wonderful textural element to your garden design.
Also, why not consider something from the fern family? Of course, you will need to consider the moisture levels as well as light when planting ferns. As some like 'Kaye's Lacerated' and 'Crispa Whiteside' prefer damp conditions. While Polystichum setiferum or Asplenium scolopendrium don't mind the shade, but definitely like it to be a little dryer overall to flourish.
Something that can really brighten up a shady spot is some some colour achieved through planting flowering bulbs. Daffodils work particularly well where there is a lack of light as do Anemone blanda. As these plants have lovely white trumpets which can break up a dark and shady garden very nicely.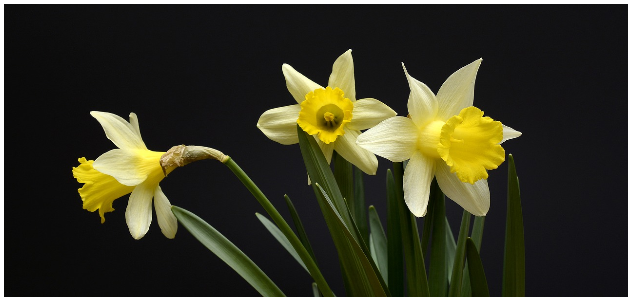 Also, remember that as there is such a wide selection of shade loving plants you can choose from that you can make just about any style of garden work. You could go for something more formal with beds and rows of flowers? Or why not try a container garden? Something that can be particularly practical, as you can then rotate the plants in and out of any sunlight you do get.
Privacy
Another biggie in the world of small gardens is not having much privacy. It's not like if you have a load of outside space, and you can put your table and chairs as far away from the neighbours or the street as possible. With a small garden, you just have to make do.
However, there are some tricks that you can employ to help you space feel more private. Firstly, if you garden is narrow and it's surrounded by a tall buildings, it may feel like you are being overlooked from above.
To deal with this why not hang a sunshade across part of the garden. Then at least you will have a little haven to retreat under. It also gives the benefit of blocking out the urbanised view so you can imagine yourself in the countryside or on a beach somewhere.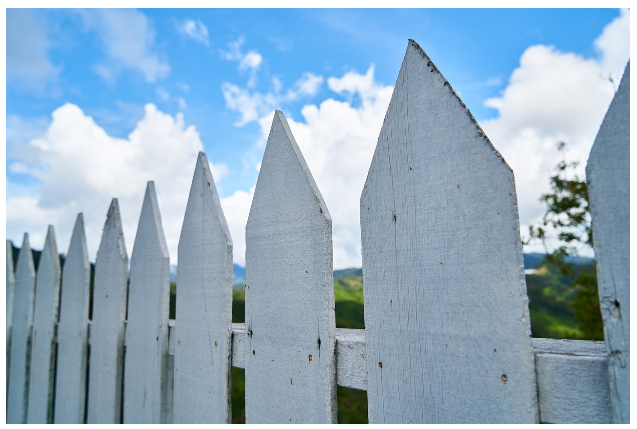 If it's not so much issues from above, but on the side that are the problem, you may feel like you garden area is too close to the neighbours. Unfortunately, you can't pick it up and move it, but you can do something else instead, and that is put up some fencing or barriers.
Now, I know that this sounds a bit gulag-like, but fences don't need to be ugly concrete and wire things. In fact, you can use privacy screening that allows in the light and the air, but just gives you that bit more separation between your own land and next door.
Or why not use trellis work and grow your plants up it, to create a full, green, oasis type vibe that maintains your privacy as well?
Lack of access
Lastly, a huge headache for many people with smaller gardens is that they only have limited access to them. In fact, for some folks, the only way they can get into their garden from the back is through someone else's property.
Obviously, this is going to be super problematic because of its limits all sort of things. For instance, having a lawn may seem like a good, low maintenance idea, but if there is no way to get a lawn mower into your garden, it isn't going to be very successful.
Also bringing in garden supplies such as topsoil and plants can be a real concern for those that have a small garden that is only able to be accessed through their homes. Folks don't often want mud and dirt being dragged through their house to get to the garden, no matter how much they want a pleasant outdoor area.
But what can you do about this? Well, in the case of not being able to get a lawn mower into the garden space, it's best to go for a mainly patioed garden, with plenty of beds that you can plant things in like succulents and ferns. As these will give you a nice organic contrast to the stonework, and you will not need a lawn mower at all to maintain them.
Or, another option; for those folks that just can't do without their grass is to get smart and use a fake replacement. There are actually some amazing products on the market now that really look and feel like real grass. So much so that you can sit on them and enjoy a picnic. They never need watering or mowing either, and stay clean and neat with the occasional sweep. That makes them a great solution for a garden with no access.
Lastly, if you have to bring all of your supplies in through your home, it can be helpful to buy things in bulk. Then you can transport them through your house in one go, minimising the risk of dirt and damage to the indoors. Of course, it can also help to put down tarpaulin along the route you will be travelling through the home. Especially if you have cream or light coloured carpets.