3 Inexpensive Ideas to Help Landscape Your Yard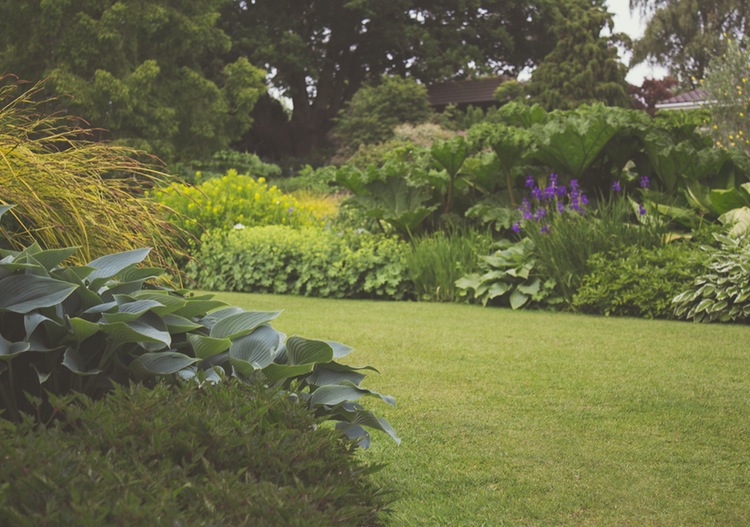 We moved into our home 8 years ago. I was so excited about the big yard. I had so many garden ideas in my head that I really didn't know where to start.  I wanted  to do flowers and more to make our yard look like a place I would want to hang out.  Since that didn't happen for me, lately I have been looking for inexpensive ways to  landscape our yard even if I have to do it a little at a time.
In all of my searching online I have found three ideas I would like to incorporate in our yard.  It is important to me that they are inexpensive and yet will add a bit of fun to our outside decor.
In my quest for this beautiful yard that I have in my mind,  I have found that a creating a modern, beautiful yard doesn't have to cost a lot. In reality, the overwhelmingly gorgeous, million dollar contemporary gardens in the magazines are possible thanks to creative designers who like to  use materials and plants that were easy to get their hands on. Landscapers and architects want to re-use creative materials that were low-maintenance, cheap or free and plants that required little care or water.
When you first start thinking of your project you just want to ask yourself a few questions. A few of these questions are: 1) do you have a  large backyard that you like to spend time in? 2) Does your front yard lack curb appeal? Once you are able to decide what you want from your yard and what things you want it to do for you, you will be able to have a guide to your landscaping decisions. Here are three ideas to help you and helped me with my landscape decisions.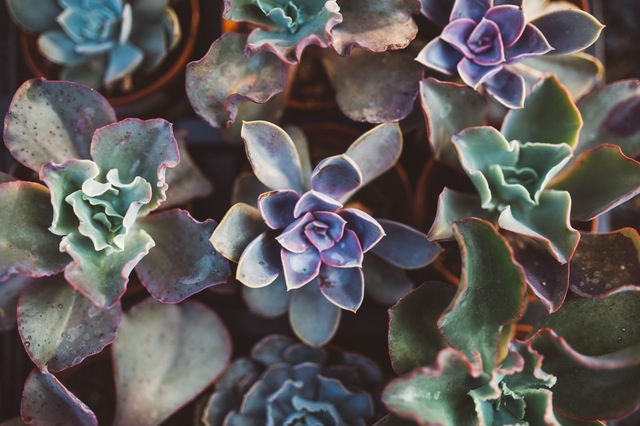 Sometimes your neighbors will be able to give you cuttings to help you get started.  There are many flowers and plants that can grow from a small cutting from another plant. Before you take off to your local nursery to buy plants, seedlings or bulbs which can all add up, ask friends who have foliage that you admire for several small cuttings of their plants. Some beautiful flowers and plants like succulents and butterfly bush grow very well from clippings and will spruce up the look of the outside of your home.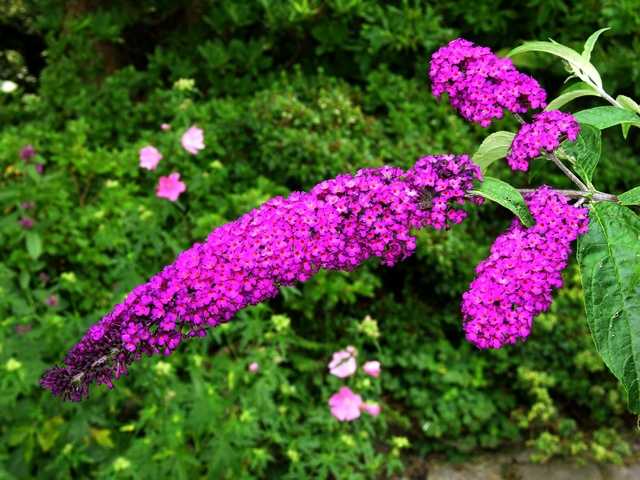 Perennials are plants that return year after year, while annuals are planted and live for only one season. This is one of the things I had to remember when I started picking out flowers.  For a budget-friendly flower choice, fill your garden with perennials. Beautiful, modern perennials for your yard include:
Astilbe
Baptisia
Buddleia (pictured above)
Coneflower
Kangaroo Paw
Sage
Veronica
It is always a neat idea for the color aspect to pick two different colors also. Buying perennials might cost you a little more in the beginning, but it will be a one-time expense that will pay off in your garden — both financially and visually — year after year.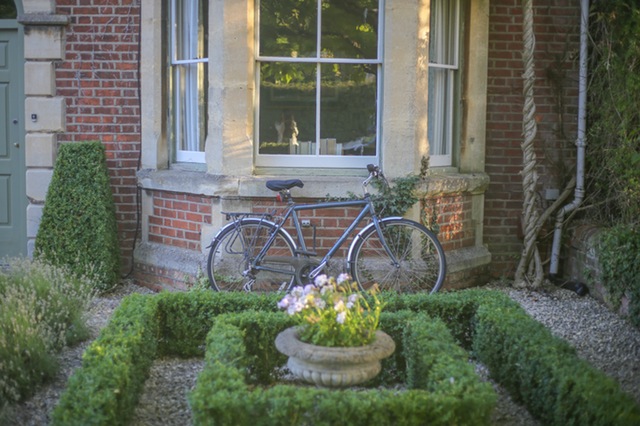 Use Gravel as a Cheap  Garden Accent
Gravel is low-maintenance, durable and relatively inexpensive. Use gravel in spots where plants don't thrive, there's heavy foot traffic, drainage problems or an area where an architectural, modern look is needed. Also in some places, you can find gravel in different colors, but if not your normal gray gravel looks just as nice.
When it comes to your yard you will want to continually add things or decide on different color schemes, that is the fun part.  One thing you want to make sure you do is to take care of your garden power tools, and non-power tools.  Make sure to keep them out of the rain and elements to preserve the life of them to use year after year.
If you have any fun ideas or flower combinations you would like to share, feel free to do so in the comment section below.