How To Create Your Ultimate Outdoor Living Space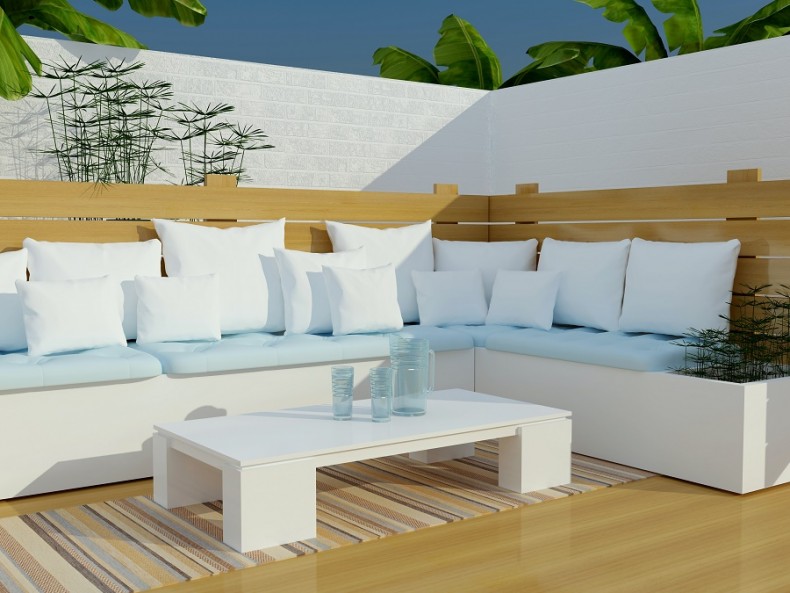 If you're looking to makeover your backyard or garden this season then now is the time to start checking out this season's trends. Planning your outdoor living space is great fun, but it can get detailed too. If you don't have an app for that, then grab a pen and paper to sketch out what you are after. Here's what you're going to need:
Landscaping – Every good outdoor space needs proper landscaping. You're going to want privacy fencing installed as well as some planting. Turf is nice to have in a garden, but some areas of the country may struggle to keep it green all year round. Instead, speak to your landscaper about artificial grass. They're great for the kids to play on too. For hard landscaping, you are likely to need a dining area and a lounge area, plus somewhere to cook.
Furniture – Once you have planned the layout of your garden, you need to find some attractive furniture to place in it. A good dining space will need a sturdy table and chair set. You may need to incorporate some shading too. Look to a gazebo or even an awning if a parasol isn't your thing. For an outdoor lounge set, comfort is key. Go for deep cushions, and sets that you can close together if the weather turns nasty.
Pool – If you have a pool in your garden, then you may want to upgrade the pool gate and fence. If you don't have one, it can sometimes be tricky to install one in smaller spaces. For many people, a sacrifice has to be made to fit it in both geographically and financially. Safety is key, so position in your garden is very important.
Shelter – A roof and walls can sometimes make all the difference to an outside space. For an outdoor lounge, you may need to add these, which could make your garden makeover expensive. Try to make use of existing walls. Your choice in the material may also depend on where you are in the country. Outside rooms do add value to your property, so they are certainly worth considering.
Image is provided thanks to Flickr.com
Growing your own – Many gardeners love the thought of growing their own flowers, herbs, fruits or vegetables. It's not impossible to do in urban areas, but it can be tricky. Water is essential to good crops so make sure you have the means to use it. Keep your veggie patches away from cooking areas, and away from pets that like to dig.
Garden makeovers can be pricey, but the value they add to your lifestyle can be enormous. The value they add to your property can be pretty good too. Take your time to plan out your new outdoor space, especially if you are planning outdoor rooms to be a part of it. It's usually a good idea to call in some landscapers to help with the heavy work. Outdoor living areas should be stylish but functional. You need to think about shade and ease of access too. Consider the storage of your furniture in bad weather too. Enjoy your new garden.