Sleep better with the Cerulean Waves Hydraluxe Cooling Gel Bed Pillow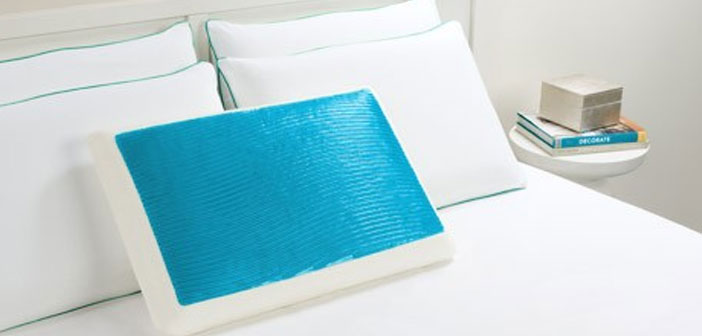 A good pillow is not only essential for good sleep, but also for good back and neck health.
Comfort Revolution's Cerulean Waves Hydraluxe Cooling Gel Bed Pillow not only keeps you comfortable at night, but its advanced design will give you a much better sleep.
Experience revolutionary fusion of Memory Foam layered with innovative Hydraluxe gel technology. Our unique Hydraluxe Bed Pillow offers advanced gel engineering that cradles your head and neck, allowing your muscles to fully relax as you sleep. Cool, refreshing gel layers are your permanent solution to tossing, turning, and pillow flipping. A premium mesh cover is gentle on your face. Rest deeply and wake feeling relaxed and ready to enjoy a great day.
The Cerulean Waves Hydraluxe Cooling Gel Bed Pillow has a cool gel surface that has a texture that seems to offer a "massaging" effect. The cover is removable, and the standard size allows you to put a regular cover on it.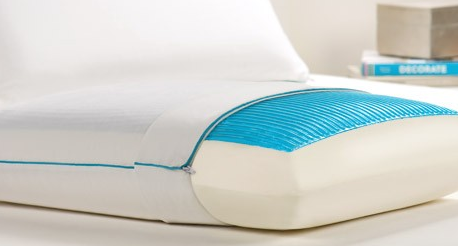 Features of the Cerulean Waves Hydraluxe Cooling Gel Bed Pillow:
Dimensions: 16″ x 24″ x 5″
Memory foam core molds to the shape you need it to be. If you toss and turn a lot, you'll find this to be such a relief!
Mesh outer is machine washable.
Refreshing gel layer keeps your pillow cool and minimizes the need for pillow flipping.
Superior support helps your muscles relax and gives you a better night.
There are some gifts that you'd think can't be bought. One of those is sleep. Another is time.
The truth is, there is more to sleep than just the hours you sleep. Quality of sleep is a huge factor in your health, how you feel, your stress levels, and even your ability to manage and make the most of  your time!
When I gave this pillow to my husband as a gift, I knew that it was one of those rare gifts that money can't buy. And yes, the morning after he first slept with this, he felt unusually refreshed.
My toddler has been sick this past week, waking up in middle of the nights with coughing fits. He woke up as early as 5AM for the day, making both of us sleep deprived and, well, cranky. When my husband slept with this pillow he was like a new man. He didn't get very many hours, but when he woke up to care for our sick baby, he REALLY woke up. He was able to go to work and function properly, and then come home and care for his sick baby, wife, and even straighten up.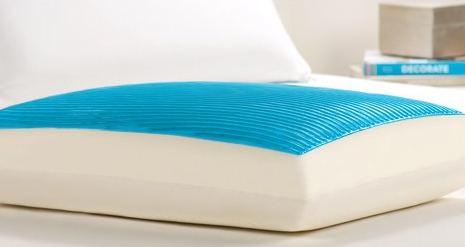 We all know just how much a good night's sleep can transform our days. We just don't always realize how much in our control it is. The Comfort Revolution Hydraluxe Cooling Gel Bed Pillow has really helped us get past one of the most challenging weeks of the winter.
Connect with Comfort Revolution:  Shop | Facebook | Twitter
Disclaimer:
This product was received from the Company for review purposes only. All thoughts and words in this post is my own and I was not paid to endorse it. I am only voicing my opinion about this product.