Modern Man? Groom-Tastic Gift Ideas He Will Love This Valentine's Day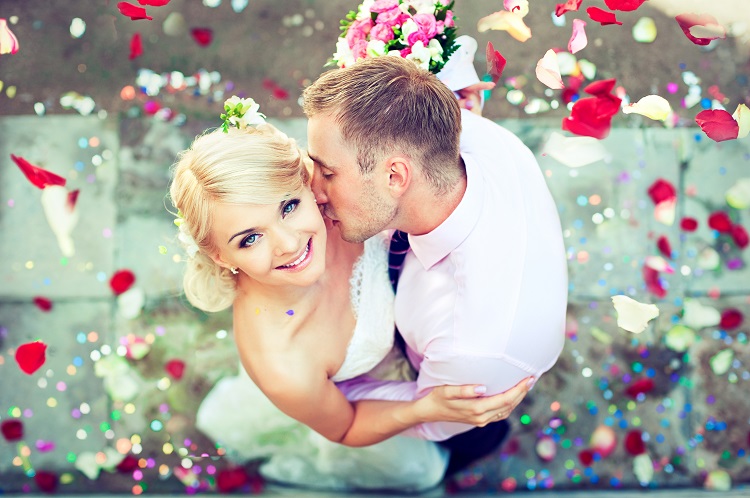 It's always a challenge to know what to get your man for Valentine's Day. After all, as much as you love all the cutesy stuff around, your other half might not be so keen! And you do want to get your loved one something that they will use over the next few months. After all, it's always disheartening to see your presents put away in the drawer. Therefore, it's worth considering what your man would really want this year. If you have a modern man, it's worth going down the grooming route as a gift idea. After all, more men than ever are now worrying about their appearance; even spending longer than us in the bathroom! Therefore, here are some groom-tastic gift ideas your modern man will love this Valentine's Day.
Pay for him to get his hair cut
A lot of men head to the barbers to get their hair cut every couple of months. After all, they want to ensure their locks look amazing when they are out and about. And getting it cut regularly helps it to remain in good condition. However, sometimes they begrudge spending the money to get their hair cut. Therefore, if you are stuck for ideas of what to get your other half as a gift, you should consider paying for them to get their hair cut. That way, they can ensure their locks look amazing. And they will be really grateful for the gift. To make the present even more special, you might want to opt for a special hair treatment. That way, it will give their hair a boost to ensure it's flourishing. And you could even get your other half some hair products which they can use at home. Go for some expensive stuff that your partner would never usually buy to make it extra special!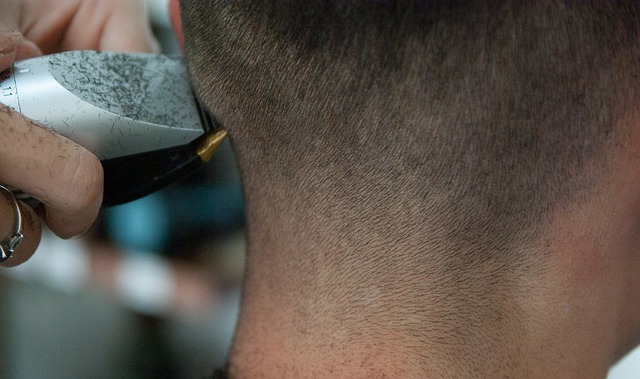 Pixabay
Buy him a new razor
One of the things which seems to take the longest for men is shaving. In fact, they can spend up to an hour in the bathroom to get a smooth hair-free face. And it's often down to the poor shaver why your man has to take so long. After all, guys tend to not clean them as often as they should. And as it says on http://health.howstuffworks.com/skin-care, without a proper clean, it can start to rust and won't work efficently. Therefore, a gift he will definitely appreciate this Valentine's Day is a new shaver. You should go for a high-quality option which will let him shave easily so he can get the clean cut look. If you don't know the first thing about men's shavers, you can find a lot of stuff online. In fact, sites like
SleepCleanCare.com have reviews about the best shavers for your man. That way, you know that it will work well to give your guy a smooth shave. You can buy some shaving cream and gel as an extra present to ensure he has all the tools he needs.
Send him to a professional for a good shave
A lot of men do shaving from the comfort of their home. After all, it's quick and easier to do it in the bathroom. But for a gift that he will love, you could consider sending him to a professional for a shave. After all, they will have all the best tools to ensure that your man comes away with hair-free skin. And unlike when your man does it at home, he won't end up with skin irritation if a professional does it. You can ask at any barbers if they offer this service to men. And make sure you read up online before booking in your husband, so you know they will give your hubby a good shave.
Book him a day at the spa
Spa days are not just for girls. In fact, more men than ever are opting to go to the spa to destress. After all, they use the time to relax after a stressful time at work. And with men having issues like back and neck problems, the spa can help them to ease these painful spots. Therefore, you should treat your man to a luxury spa day as a Valentine's Day treat. Ensure you pick a day which allows him to have full use of the pool and other facilities. And then you can book several treatments for your other half such as a massage. That way, your partner can relax and get some pampering in his life. Although you might like to send your bloke for some 'me time,' it might also be nice to go for a day the two of you. After all, you can do things like a couples massage and pedicure together. And you can relax in the jacuzzi during the afternoon. It's a great way to reconnect and celebrate Valentine's Day together.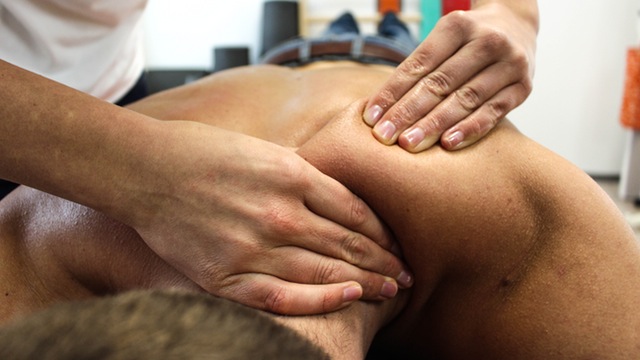 Take him shopping for some new clothes
If your man loves to look good, you should spoil him with some new clothes for Valentine's Day. If you feel confident that you can buy your other half some clothes they will love, you can go pick them out yourself. Head to his favorite stores and pick out a new top or some jeans he can wear. Or if you would prefer, you could always tell him you are taking him shopping for his present. That way, your loved one can choose clothes he loves for you to buy. That way, it stops an embarrassing situation if you buy something he hates for Valentine's Day and he wants to take it back!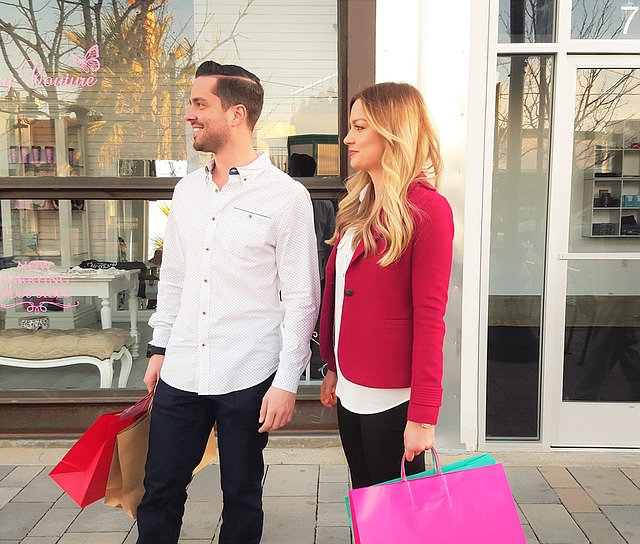 Buy him some shower products
I don't know about your man, but mine can spend forever in the shower. In fact, it can be a cause of arguments first thing in the morning. But his shower obsession could give you a fantastic idea for his Valentine's Day gift. After all, you could buy your special man some products he can use to pamper his body while in the shower. There are many packs out there which will include a good shower gel and cream that your loved one can use while in the shower. And if your guy is more of a bath man, you can also get plenty of bath lotions that your man can use after a relaxing time in the tub!
Opt for a new mirror for the bathroom
One thing that is essential for every guy to have in the bathroom is a good mirror. After all, it's something they use to ensure they can have a smooth shave. And to check out their skin every morning. Therefore, you could get your beau a new mirror which they can use while in the bathroom. There are many cool ones around that you can buy which will be fitting for the bathroom. And you can get ones with extra features such as ones that can light up and have a zoom function which is perfect for when they are looking at their skin. And as well as being a good present for your loved one, it's perfect to update your bathroom too!
Get him a travel bag to hold all his products
If you are jetting off on your travels soon, you could consider getting your loved one a travel bag which can hold all his grooming products. After all, it can be hard to fit them in your case. And they need to keep safe so that they don't explode everywhere on the way. You can find many cool bags which can easily pop into his suitcase. And for an extra treat, you could even buy the mini versions of all his favorite products. That way, your loved one can easily fit them in their travel bag ready for a holiday.
Consider getting him a teeth whitening set
We all hope to have the whitest teeth possible in our life. After all, stained teeth are not the most attractive thing in the world. Therefore, both sexes try to ensure their teeth stay in good condition. But as it says on http://www.fashionislesmiles.com/, women tend to go to the dentist more often than men. Therefore, to ensure they can still have pearly whites, you might want to consider getting them a teeth whitening set they can use from the comfort of their own home. That way, they can keep their teeth in good nick without having to step inside the dentist! And then they can keep their appearance on point for longer.
Opt for a new nail set
While men might not be a regular for a manicure, they do try to keep their cuticles regularly cut to ensure their nails look good. And it's a must if they are in a job which often causes them to have broken nails. Therefore, a great Valentine's gift would be a nail set which includes a good pair of nail clippers. In fact, it will have all the tools he needs to ensure his nails stay in good shape. And the set will come in use when he is getting ready for work and other special occasions.
And just like us, men have to deal with dreaded wrinkles and spots. Therefore, get him some skin care products to ensure his skin stays looking great for longer!